Lakeside cottage
15/01/2022 05:28
---
The island of Bali is famous for its enchanting beauty which is able to attract many tourists to come and visit to enjoy all this beauty firsthand. In fact, many tourists who come to visit Bali recognize its beauty. Both local tourists and foreign tourists are addicted to continue vacationing in Bali and create the best vacation moments.
There are many tourist attractions that store all the beauty and uniqueness of Bali, where many fun things can be done easily. Not a few tourist attractions that are popular among tourists, such as those in the Kintamani area, namely Lakeside Cottages.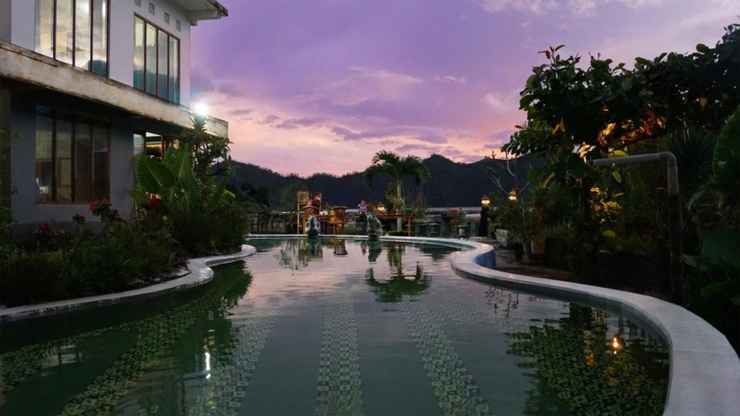 The Enchantment of the Beauty of the Lakeside Cottage
Because Lakeside Cottages is equivalent to a 1-star hotel, it does not only rely on its location on the shores of Lake Batur as an attraction, but also classy facilities that can be obtained at low prices. At this hotel, the beautiful view of Lake Batur in the afternoon can be entertainment for tourists, especially when relaxing in the swimming pool area. Because the location of the hotel is in Kintamani which is also famous for its natural hot springs, tourists can choose to soak in hot water.
In addition to hot water facilities, this hotel still has many other very diverse supporting facilities. Yoga activities can also be done in conjunction with other types of water sports. In addition, this hotel also provides free wi-fi internet access. Of course it will be very fun for every tourist, especially those who are on vacation with family.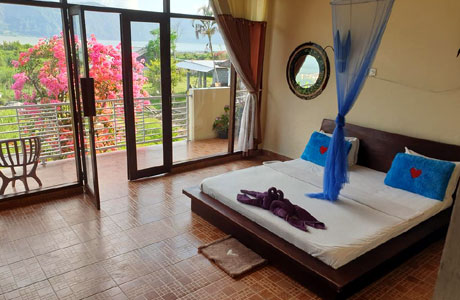 The Exciting Vacation at Lakside Cottages Kintamani
Lakeside Cottages Kintamani is a comfortable and popular accommodation and a must visit. All tourists, especially those who have visited Kintamani, must know that Kintamani is a tourist area in Bali which is famous for its views of Lake Batur. Therefore, staying at Lakeside Cottages is an opportunity for tourists to be able to enjoy the beautiful view of Lake Batur because it is located right on the edge of the lake. In addition, staying at Lakeside Cottages has the opportunity to get the best service that is equivalent to service at a 1-star hotel.
In addition to the beautiful scenery, this hotel also has a calm atmosphere where tourists can enjoy tranquility while inside the hotel. Natural nuances combined with serenity make this hotel the right place to spend time on vacation and create the best holiday experience.
Various Accommodations Available
The hotel is also equipped with a wide selection of rooms that visitors can choose freely. Some of the room options provided at Lakeside Cottages are Standard, Superior, Deluxe, and Family Room which are specifically for every traveler who is on vacation with family. Plus each room has complete facilities. One of them is a choice of breakfast menu accompanied by coffee or tea, complete toiletries, and much more. As already mentioned, the rate of staying at this hotel can be obtained at a low price. One example is the standard room which is the cheapest room option at a cost of Rp. 300,000 per night.