La Plancha Restaurant
19/12/2021 21:32
---
The island of Bali is famous for its natural beauty, where there are many types of tourism that can be one of the choices of tourist destinations for tourists. One of the tourist options that can be an option for tourists is culinary tourism which is widely provided in Bali, ranging from restaurants serving traditional food, to restaurants that have the distinctive taste of a country. Not frequently this culinary tourist spot also presents a beautiful view for every visitor. Culinary tourism that can be a special vacation for tourists, one of which is to eat while enjoying the sunset at La Plancha Restaurant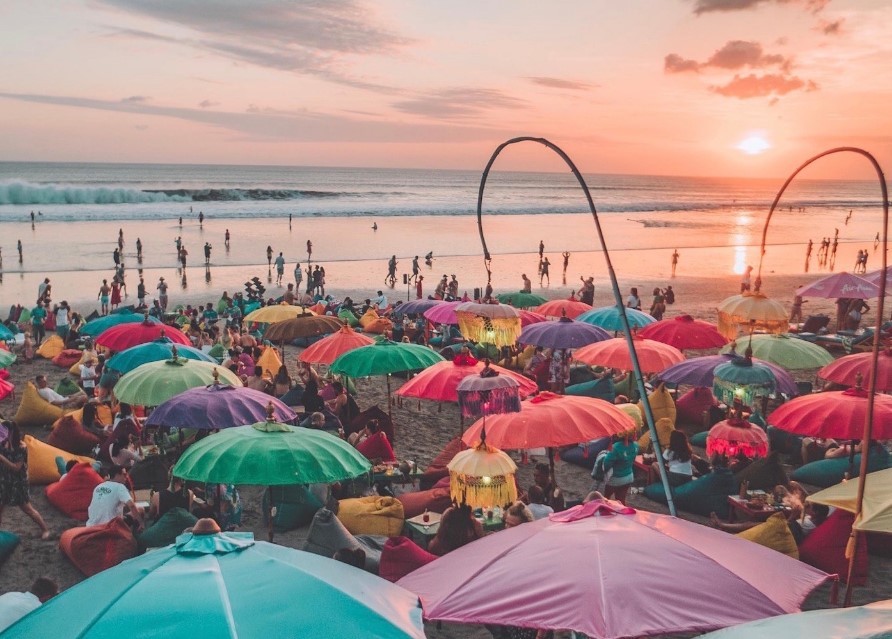 La Plancha Restaurant Becomes the Most Desirable Place to Eat
La Plancha restaurant is a unique and interesting place to eat. This restaurant is known to be able to fulfill the culinary tourism desires of every tourist who visits, so La Plancha is highly recommended to be included in the list of culinary tours that must be tried. The uniqueness of La Plancha restaurant is in the name of the restaurant which is taken from Spanish which in Indonesian means Surfboard, which is taken based on the location of the restaurant itself. This restaurant is located on Jl. Dhyanapura, Seminyak, strategically located near the beach. The Seminyak area is also famous as a surfing area, so it is not surprising that many surfers will come to this restaurant to enjoy food and drinks while surfing.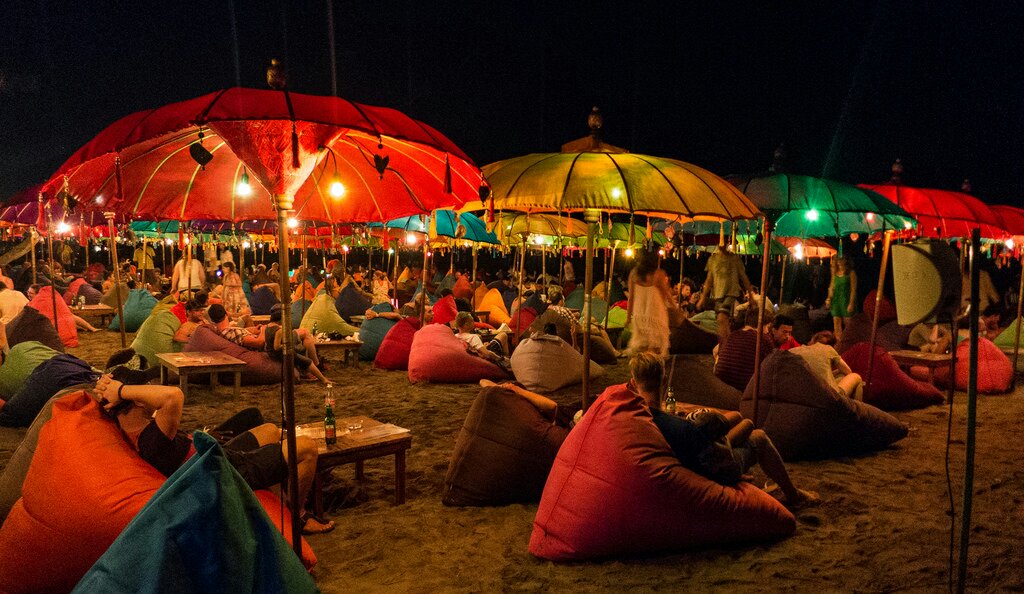 La Plancha Restaurant Attractions
Besides being unique and strategically located, the interesting thing about this restaurant is the concept. La Plancha restaurant has an up to date and funky "rainbow everywhere" concept. So don't be surprised if all the furniture and designs from chairs, bean beds to umbrellas have bright and colorful colors. The beauty of this restaurant concept can make visitors feel at home, moreover La Plancha restaurant offers attractive offers to relax on a bean bed without a minimum order but only ordering drinks and food. It doesn't stop there, there are still many interesting things that visitors can find at this restaurant, which are as follows:
As a Place to See Sunrise and Sunset Views
La Plancha restaurant is built into 2 floors, where the first floor is designed as a cafe located on the beach which is always crowded with visitors, because on this floor visitors can see the beauty of the sunrise or sunset views widely and freely.
Instagramable cafe
Until now, La Plancha is a culinary tour that carries the theme of an instagramable café with a charming design and is currently booming in Bali. La Planca provides many good photo spots and is ready to be captured into photos and uploaded to social media. In addition, La Planca restaurant is also open from 8 am to 1 am, which is a very long time so that visitors can freely and freely come and capture the moment at any time.
Food Menu Prices at La Plancha Restaurant
La Plancha restaurant, which has a special menu of Spanish food and a seafood grille, serves a lot of delicious food, some of which are pizza and steak, which are a favorite of visitors. The price of food at La Planca is also very affordable and varied, only starting from IDR. 20,000 to IDR. 70,000 per serving.