Kuta Suci Beach Hotel Bali
13/11/2020 21:23
---
Many people think that cheap hotels that are comfortable and strategic are a myth. However, if you search carefully, finding a hotel like this in Bali is very easy. Even these hotels also often provide friendly services. One of the lodgings that fall into this criteria is the Kuta Suci Beach Hotel Bali, which offers a strategic location close to Kuta Beach.
As the name implies, Kuta Suci Beach Hotel is a hotel that is not far from the beach, it is Kuta Beach. Not only Kuta Beach, you can also find other beaches that can be reached on foot from the hotel building. Again, Kuta Suci Beach Hotel presents an attractive interior design and is perfect for Instagram photo hunters.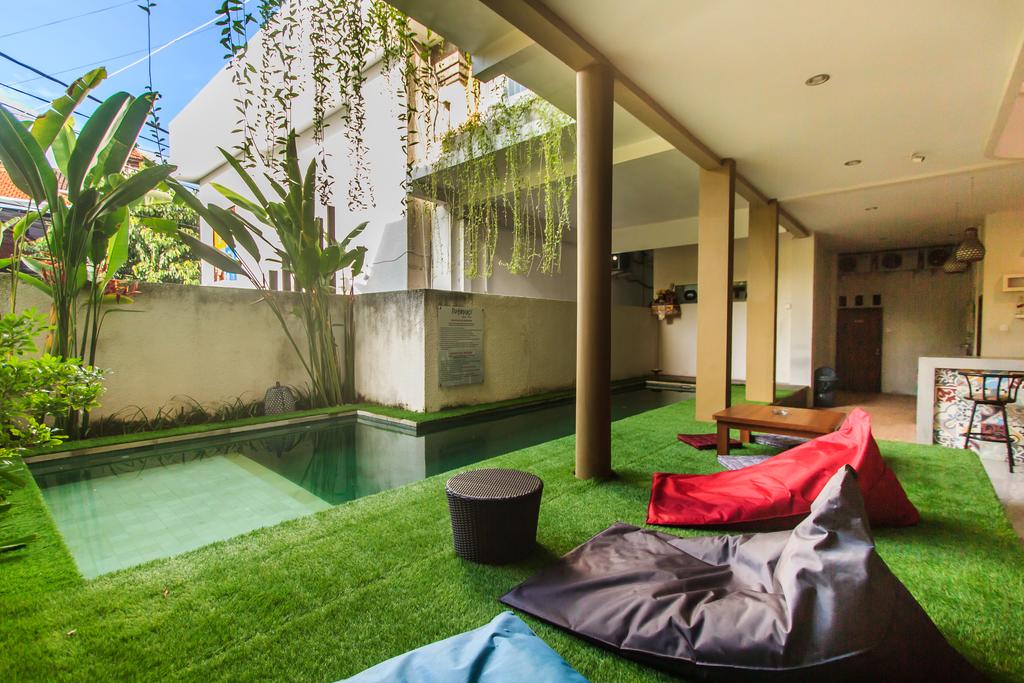 The Beauty of Kuta Suci Beach
The instagram impression that can be obtained at Kuta Suci Beach Hotel is not because the hotel provides a special place to take pictures. However, you can find this impression when targeting the outdoor pool area provided by the Kuta Suci Beach Hotel management. The swimming pool is kept very clean with clear water. On the edge of the pool, with a synthetic grass carpet that gives a more colorful impression.
Not far from the swimming pool, you can find facilities in the form of bean bags that can be used as a relaxing location. The bean bag is not only comfortable to use as a seat. Bean bags, which have striking colors, are also very fun to choose as a photo spot. With a poolside, on a synthetic grass carpet, this photo area will look beautiful when posted on Instagram.
Furthermore, this hotel, which is included in the 2-star hotel category in Bali, also provides a safe halal menu for Muslim tourists. The menu options that you can get while staying at Kuta Suci Beach Hotel are also quite diverse. You can not only eat an American-style menu, but also offer Asian and oriental dishes.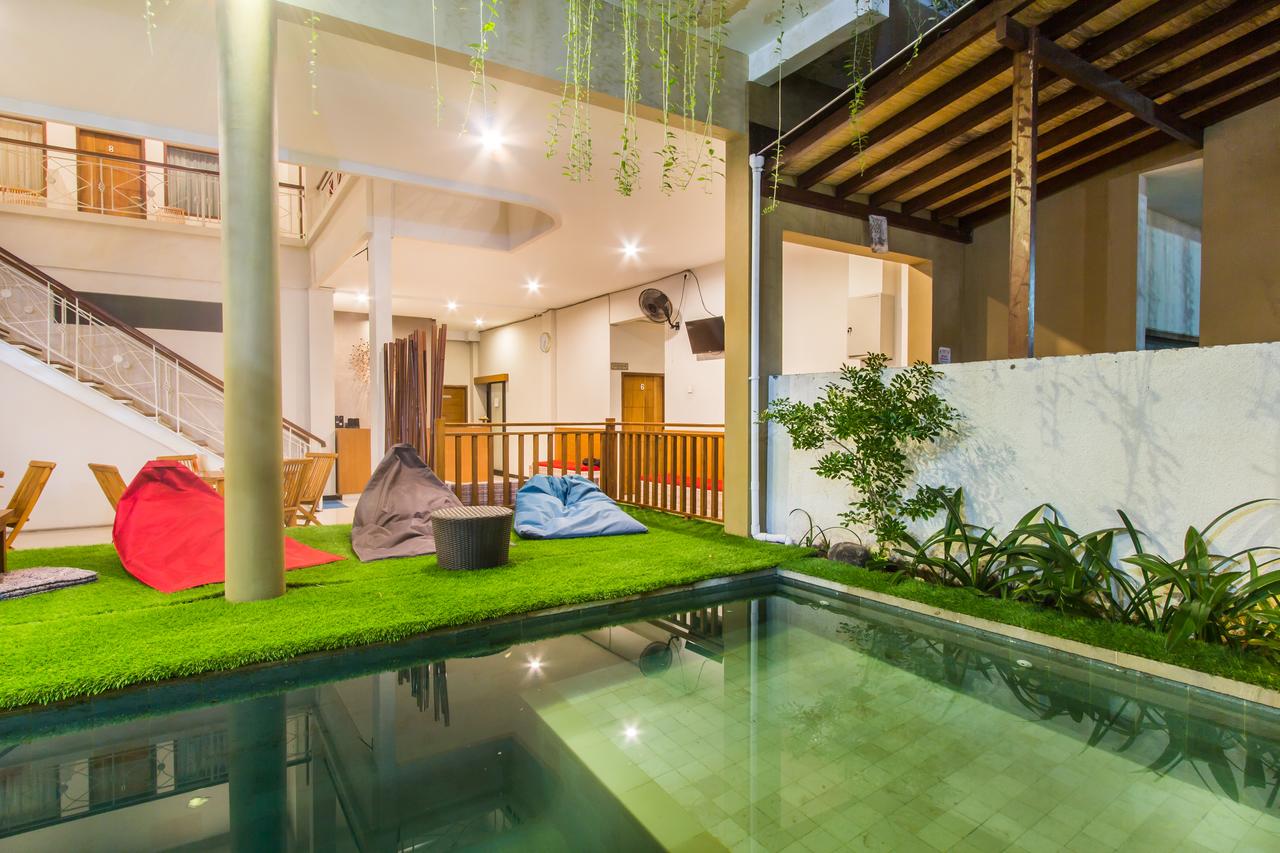 Choice of Rooms at Kuta Suci Beach Hotel
The room options provided by Hotel Kuta Suci are very diverse. Standard rooms are designed as soundproof rooms and free WiFi network services are the cheapest room options to stay. This room is equipped with a bathroom shower and a flat-screen TV. The rates that need to be paid to be able to stay in a room belonging to the Kuta Suci Beach Hotel are very cheap, only around IDR 200 thousand per night.
Furthermore, you can also find rooms with the capacity for two other people which are set at a higher rate here. The rooms include deluxe rooms, as well as deluxe rooms with balconies. If you want to find a room to stay with extra capacity for a family vacation, there is a choice of family rooms. This room has a size of up to 40 square meters and can accommodate as many as 6 people, with rates in the range of IDR 900 thousand per night.
Location of Kuta Suci Beach Hotel
This 2-star hotel in Bali can be found at the address Kuta Beach Street Number 37, Bali. The location of the hotel with Kuta Beach only needs to be reached within a distance of about 300 meters. That way, you can take the time to enjoy the phenomenon of sunrise and sunset in Kuta. In addition, there are also other beach considerations that are no less interesting, they are Tuban Beach and German Beach which are related to hotels.