Kuta Art Market
30/09/2022 16:53
---
Bali is famous for its various beautiful and worldwide tours. Everyone from all corners of the country can be entertained by the tours that Bali has. One of them is shopping for tourism. Although shopping is not always the main goal for those who will vacation in Bali, but usually the desire to shop appears in their last days in Bali.
Of course, entrepreneurs in Bali have realized it, so many interesting shopping places have been built to visit. One of them is the Kuta Art Market. An art market that is famous for its variety of knick-knacks, handmade, to paintings.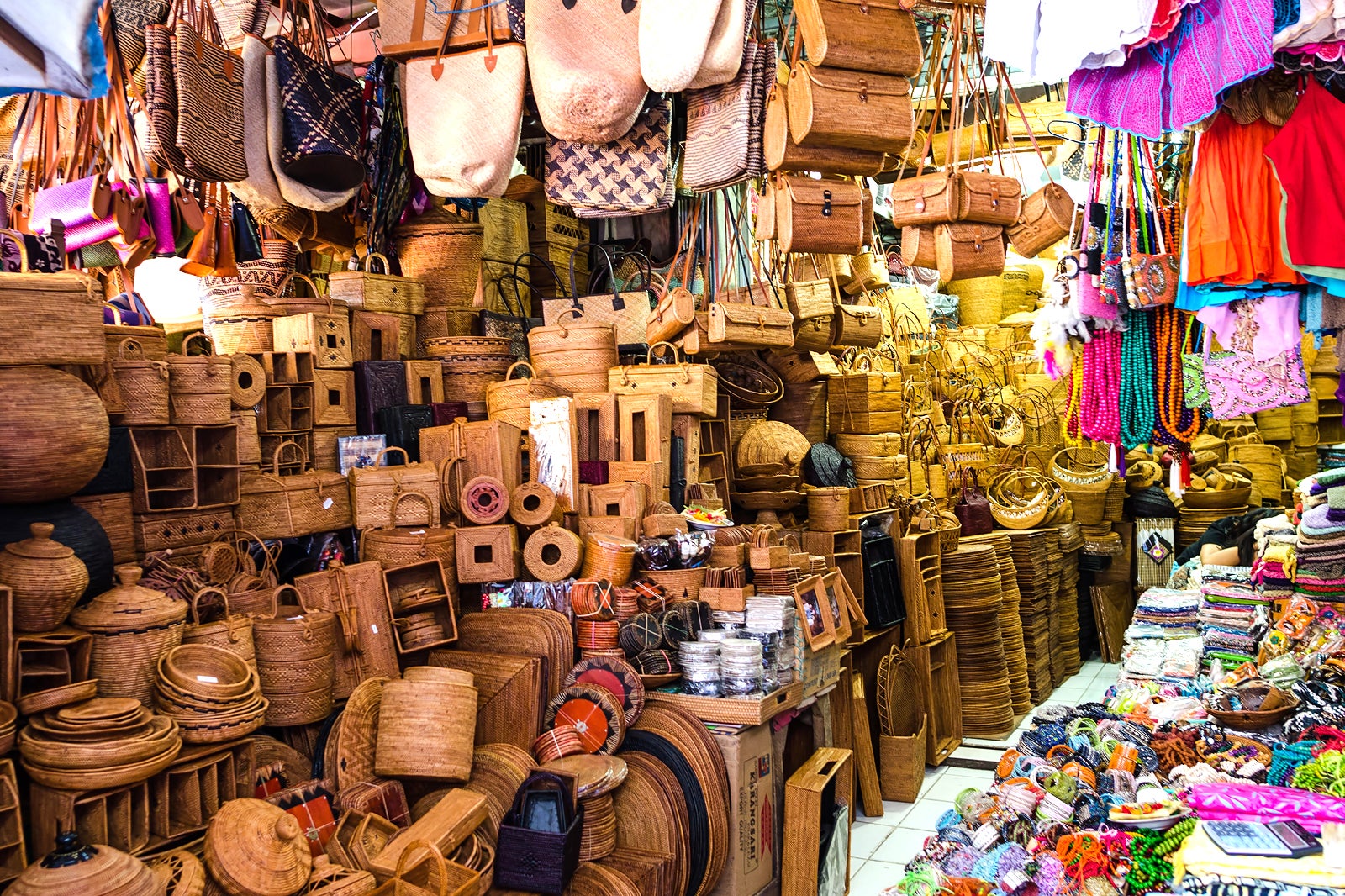 The Atmosphere of Being in the Kuta Art Market
For those of you who travel to Bali, you must make the Kuta Art Market on your list. Because in the market, every tourist can choose various Balinese souvenirs, ranging from clothes with Balinese motifs, bed covers, sarongs, shorts, barong clothes, paintings, and other art items. Foreign and domestic tourists will be seen passing through this market starting at 11.00 WIB. The tourists are very enthusiastic to observe the various Balinese clothes sold in this market.
Generally, most customers buy Balinese shirts made of rayon or thin cotton. Not only for souvenirs, these clothes are also widely used by tourists while on vacation in Bali. There are also many sellers in independent shops such as Surami and Bae Dowi stores.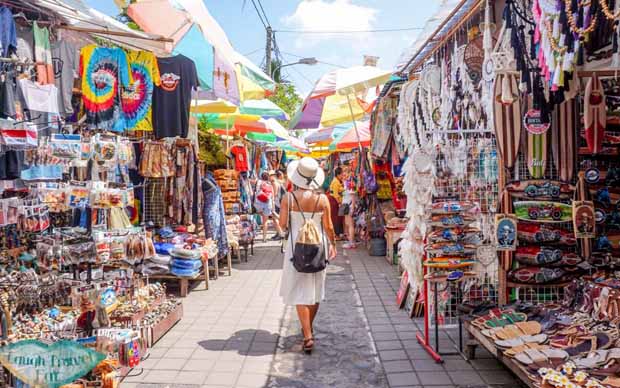 Kuta Art Market and Products for Sale
The Kuta art market is owned by the Kuta Traditional Village and was first built in 1975. The management of this traditional market is also under the control of the Kuta Traditional Village. Mudani just continues his parents' business. The goods he sells are almost the same as Surami's. The selling price is also not far apart.
There were many shoppers in Surami's shop among the capital's artists. This market is adjacent to several modern shopping centers, such as Matahari Kuta Square. Surami sells various kinds of Balinese clothing, such as T-shirts, pants, sarongs and hats bearing the "Bali" logo or words. This product range is priced from IDR 20,000 to hundreds of thousands. It could even be cheaper, depending on bargaining, which is why most tourists prefer to shop at this market because bargaining is possible, while in shopping centers the price is fixed.
But different from Bae Dowi. Most of the booth's customers are domestic tourists. The ratio is 60% local tourists and 40% foreign. "Most foreign tourists just look around and don't buy," he said.
Location
Singosari, Kuta Village, Badung Regency.
Access
Kuta Art Market is located in a tourist destination, various facilities are available here, including parking areas, food stalls selling food and drinks, good hotels, mini markets and others. Kuta Art Market is only a few meters from Kuta beach. This Art Market is quite wide and has a fairly long row of stalls and it takes approximately 20 minutes to travel 12 km from Denpasar City when using a motorized vehicle.
Opening hours
Kuta Art Market is open from 7 am to 8 pm.