Kumbasari Art Market
28/03/2022 05:25
---
Bali has a lot of tourism potential that is worth visiting by tourists, such as nature tourism which is popular, and what is always associated with your vacation is shopping tourism. As a tourist area, Bali offers many alternative souvenirs for tourists.
Starting from food, clothing, to Balinese displays. So that tourists have a wide variety of choices of souvenirs as a memento, both for themselves, relatives and family. One alternative souvenir is a painting. There are many shops selling various kinds of paintings, but one of the most well-known shops is the Kumbasari Art Market.
There are various kinds of local handicrafts and other products that are characterized by traditional Balinese crafts in the form of clothes, arts crafts, and knick-knacks that are sold at the Kumbasari Art Market. Moreover, bargaining activities occur freely and the lowest possible price can be obtained.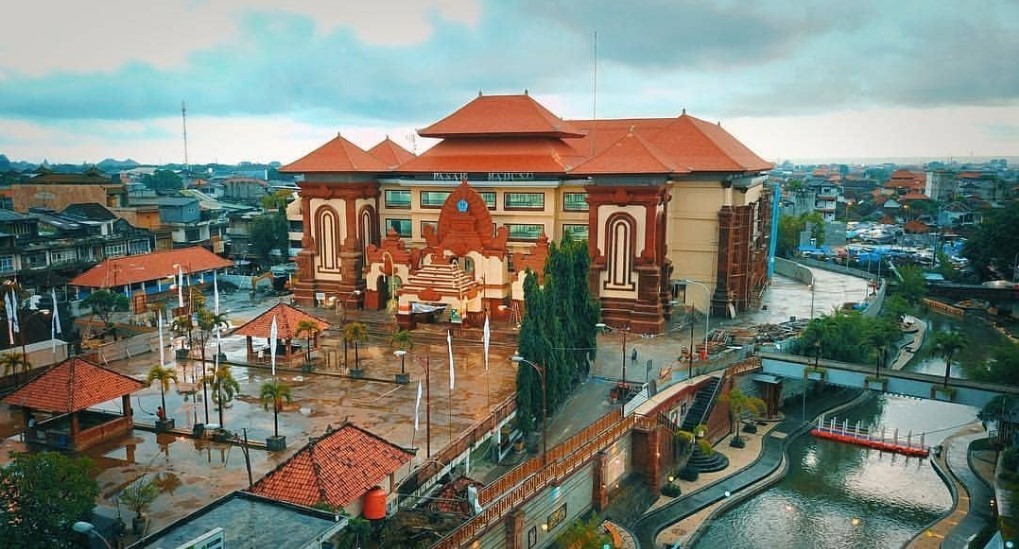 The Atmosphere of Being in the Kumbasari Art Market
The Kumasari art market sells various kinds of Balinese handicrafts and souvenirs with the most complete collection. This art market is also the largest traditional market on the island of Bali. Its 24-hour activities make this area never empty of tourists, especially during peak hours. That's why people are more likely to choose this market as a place to spend their money.
Kumbasari art market stands on a land area of ??6,230 M2, designed with Balinese ornaments so that it looks quite beautiful in the middle of Denpasar city. Because it is located in the city center, it is an ideal shopping destination for local residents and tourists who do city tours. This market was built in 1977. Actually had a fire in 2000 but was finally renovated and reopened in 2001.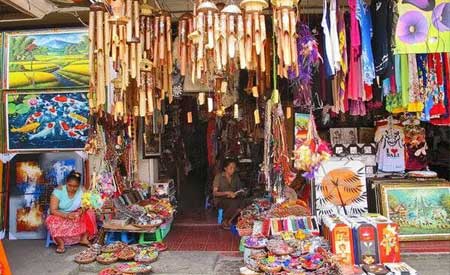 Designs and Various Types of Products at Kumbasari Art Market
Built on 4 floors, the ground floor provides various types of food and on the second to fourth floors, various kiosks and booths are opened around 8 am, offering various types of local traditional handicrafts. On the second floor of the Kumbasari art market, which specializes in selling various types of clothing, most of which are traditional Balinese clothes as well as various types of Balinese weaving crafts, such as udeng, cloth, bed covers, beach sarongs, and many more.
On the 3rd floor of the Kumbasari art market building, selling various types of paintings, sculptures, Balinese ornaments such as carvings, shoes, sandals, to women's bags. On the 4th floor, various types of handicrafts made of shells, paper and there are also handicrafts outside Bali.
Regarding the price, don't worry, because the Kumbasari art market offers a lower price. Especially if you are good at bargaining, you can get the cheapest price! Some kiosks sometimes provide special prices for wholesale purchases. The placement and designation of kiosks and merchandise is quite organized, so it is easier for buyers to find the souvenirs they want.
Location
The Kumbasari art market is in the middle of the hustle and bustle of downtown Denpasar. Denpasar itself is the capital city of the province of Bali. Precisely located on Jalan Gajah Mada. The location is opposite the Badung market, separated by a river called Tukad Badung. For tourists who schedule tours by choosing the Denpasar City Tour package, they will get cultural and historical tourism offers, including shopping at the Kumbasari art market.