Kayu Putih Beach
31/05/2021 20:11
---
Holidays in Bali are a moment that many tourists look forward to. Both foreign tourists and local tourists are very happy to visit Bali to enjoy all the beauty and uniqueness it has. Vacationing in Bali is the choice of many tourists because the best moments can be obtained when vacationing on this island of the gods.
Every place in Bali has its own beauty and uniqueness that does not eliminate the characteristics of Bali. Many attractions ranging from those that show nature, display their unique culture, save a lot of history, and other entertainment places can be enjoyed as much as when you are at Kayu Putih Beach.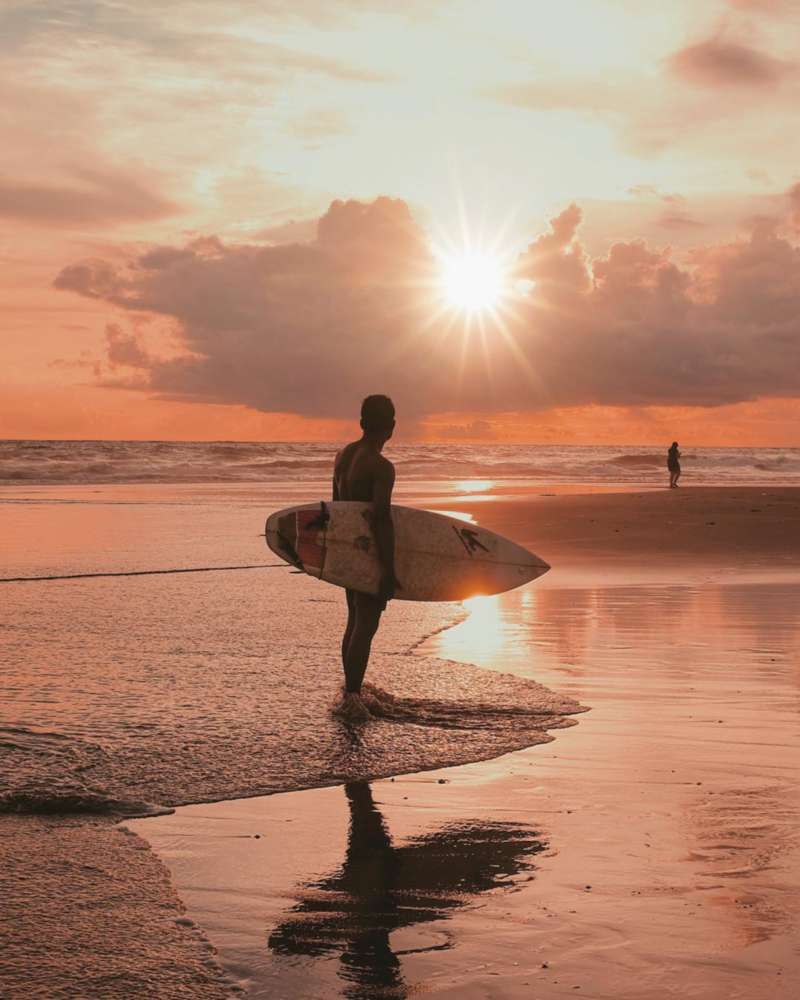 Kayu Putih Beach Attraction
In this day and age, who doesn't like places that are very suitable to be used as objects for self-portraits. Kayu Putih Beach Canggu in Bali is one of the beaches suitable for selfie hunters. Bali is a paradise of beaches, there are so many varieties and types of beaches on the island, which is famous for its Kuta beach. Not only the famous Kuta beach, but there are still many famous beaches that are one of the destinations for vacations, both by foreign and local tourists.
In fact, Kayu Putih Beach Canggu in North Kuta Badung Bali is a lagoon or estuary on the island of Bali, whose real name is Loloan Yeh Poh, which is the meeting between freshwater rivers and sea water. This is because when the sea water is high, this beach will look like a lake. Therefore, to be able to enjoy the view when the tide is high, a wooden bridge was built as a way to the center of the lagoon. Actually, the main function of this bridge is as a tourist crossing from Berawa Beach Canggu to La Laguna Canggu restaurant.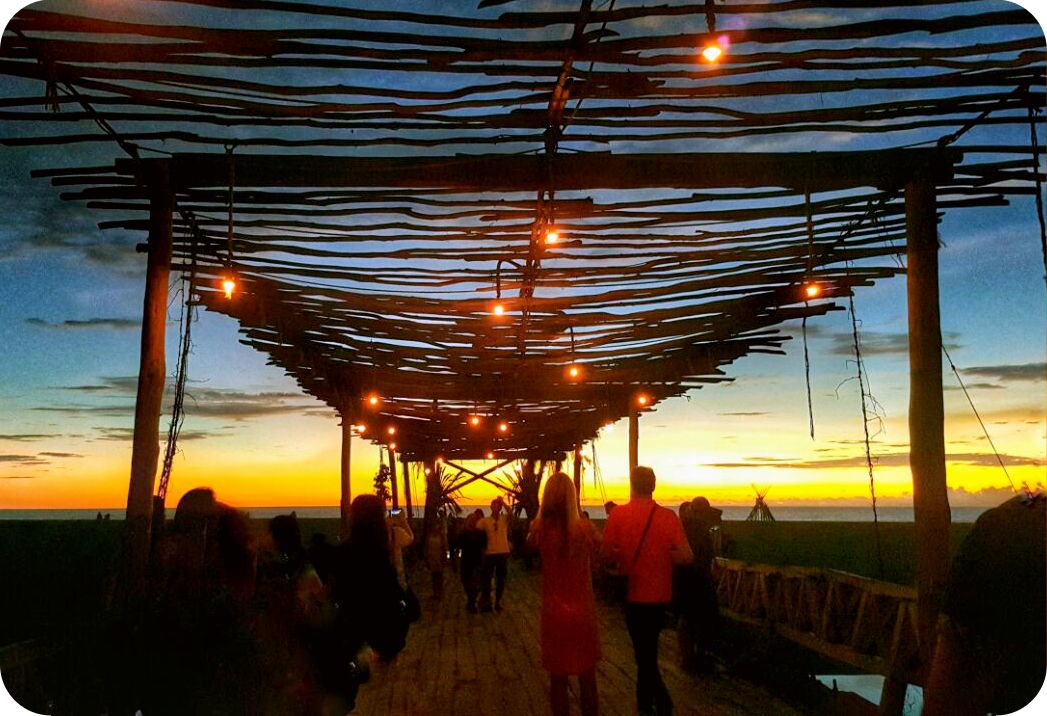 Facilities and Excitement of Vacationing at Kayu Putih Beach
There are various beauties that can be served on this beach. Especially this beach is the right place to use as a point where we can see the beauty of the panorama during the sunset process. Coupled with a view of the bridge that adds to the romantic impression. Tourists can just enjoy the typical coastal scenery, with the expanse of beach sand and the pounding of the waves, also added with coconut trees that make the atmosphere more beautiful and exotic.
With all the beauty at an inexpensive price, visitors can also enjoy the various facilities provided. For example, parking lots, hotels / inns, bathrooms / MCK, restaurants, shopping places, and many other facilities that definitely support comfort while on vacation. If visitors use private vehicles, be it motorbikes or cars, they can find out the route of travel, simply by searching the Google Maps application on their cellphone. But for visitors who are forced to use public transportation services, there is no need to worry, because the visitors will stop at North Kuta.
Kayu Putih Beach Entrance Ticket
To enjoy all the beauty that will be served on this beach, visitors do not need to pay an entrance ticket, aka free. The visitors only need to pay for parking around IDR. 2,000/bike and IDR. 5,000/car.
Location
Starfish Gang, South Denpasar, Tibubeneng, North Kuta, Badung Regency.