Karang Boma Cliff
13/08/2021 00:20
---
Vacation in Bali is a moment that many tourists look forward to. Starting from local tourists to foreign tourists from abroad really admire the charm of the beauty of the island of Bali. Especially the natural beauty that provides comfort that makes tourists want to continue to return to vacation in Bali. Therefore, it is not surprising that the island of Bali is always crowded with tourists, especially during the holidays.
The beauty on the island of Bali is not only limited to the scenery but also has many aspects, such as its unique and preserved culture, a variety of delicious culinary delights, to popular tourist attractions that must be visited. One of them is Karang Boma Peak which is located in Pecatu.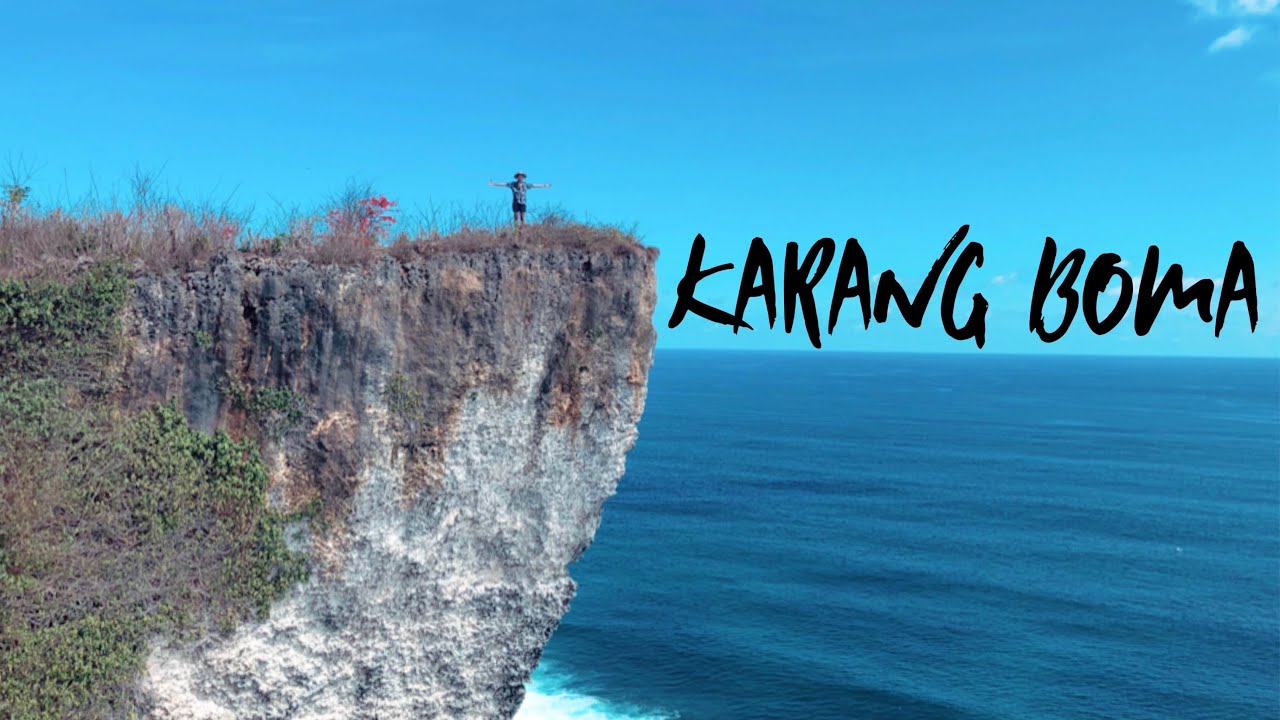 Karang Boma Cliff Attraction
Pecatu Karang Boma Pecatu is a tourist attraction that juts into the sea and has a historical side. According to residents, the name Karang Boma is the name of a temple in this area, while the cliff jutting into the sea is called Tanjung Mebulu. This beautiful cliff is better known as Puncak Karang Boma. The name is also easier to search on the internet and is better known by many tourists. Especially, for tourists who are really interested in visiting here.
The peak of Karang Boma is above an altitude of approximately 97 meters above sea level. This is the main point that becomes interesting, because tourists can enjoy the sensation of tourism with the natural beauty that lies below. Taking pictures is a must here. With a beautiful natural background, it is guaranteed that your photos will be more interesting. After the Kecak dance event is over, you can also take pictures with the main character, Hanuman too!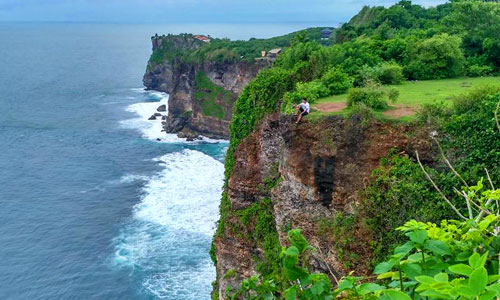 The Fun Activities at Karang Boma Cliff
The location of Karang Boma Temple is not far from the cliff. This temple was founded in the 11th century and is still used as a place for local traditional ceremonies. Apart from being a place for traditional ceremonies, the Kecak dance is also performed at a height and blends with the beauty of the landscape. This temple is also known as Pura Luhur Uluwatu. According to history, this temple is one of the most respected temples and is written in Lontar Kusuma Dewa. Therefore, it is forbidden for women who are menstruating to visit the temple. And must wear decent clothes.
Just below the Pecatu Boma Coral Peak, there is Pecatu Beach. This beach is famous among tourists as a suitable place for surfing. In addition, on this beach also often held international surfing events. Around Puncak Karang Boma, tourists can find a number of stalls that provide Balinese snacks and snacks. So tourists don't have to worry about stomach rumbling even though they don't bring food supplies.
Road Access
The road to the cliff, is quite steep so tourists must be careful. There are many branching paths on the road to the top of Karang Boma, so tourists must pay attention to the signposts so as not to get lost. Even though the journey is long and tiring, it is guaranteed that after arriving at the top of Karang Boma, the tourists' fatigue will be paid off.
Location
Pecatu Village, South Kuta, Badung Regency.