Kanto Lampo Waterfall
30/05/2020 16:09
---
RELEASING STRESS IN KANTO LAMPO WATERFALL
Many people, especially tourists, know what and where Bali is. In case you haven't heard about Bali, Bali is one of the thousands of islands in Indonesia which is also one of the most favorite tourist destinations in the world. If you ever been to Bali, maybe the beach in Bali is no longer something new to you, even you could probably not feel as excited as before about Bali, but don't worry, because Besides beaches, mountains or culture, Bali still also has its own exotic waterfall which is certainly obligatory for you both tourists who have often been to Bali and who have never been to Bali at all to stop by and enjoy the fresh air and water. It's known as Kanto Lampo Waterfall, this natural attraction will spoil you with its beautiful natural scenery.
Kanto Lampo waterfall is perfect for those of you who have probably been carrying such a burden. By enjoying the beauty of nature and the cool atmosphere at the Kanto Lampo waterfall, fatigue can be lost. Nevertheless, its location which is fairly close to the residential areas makes this waterfall seem very different. You have to explore a fairly large forest!
The geographical conditions of Kanto Lampo waterfall can be considered very hot, but you will feel the coolness of the waterfall when you have set your feet under this clear river flow. Even around this location, there are also residents' plantations, which can help reduce the heat in the vicinity of Kanto Lampo waterfall.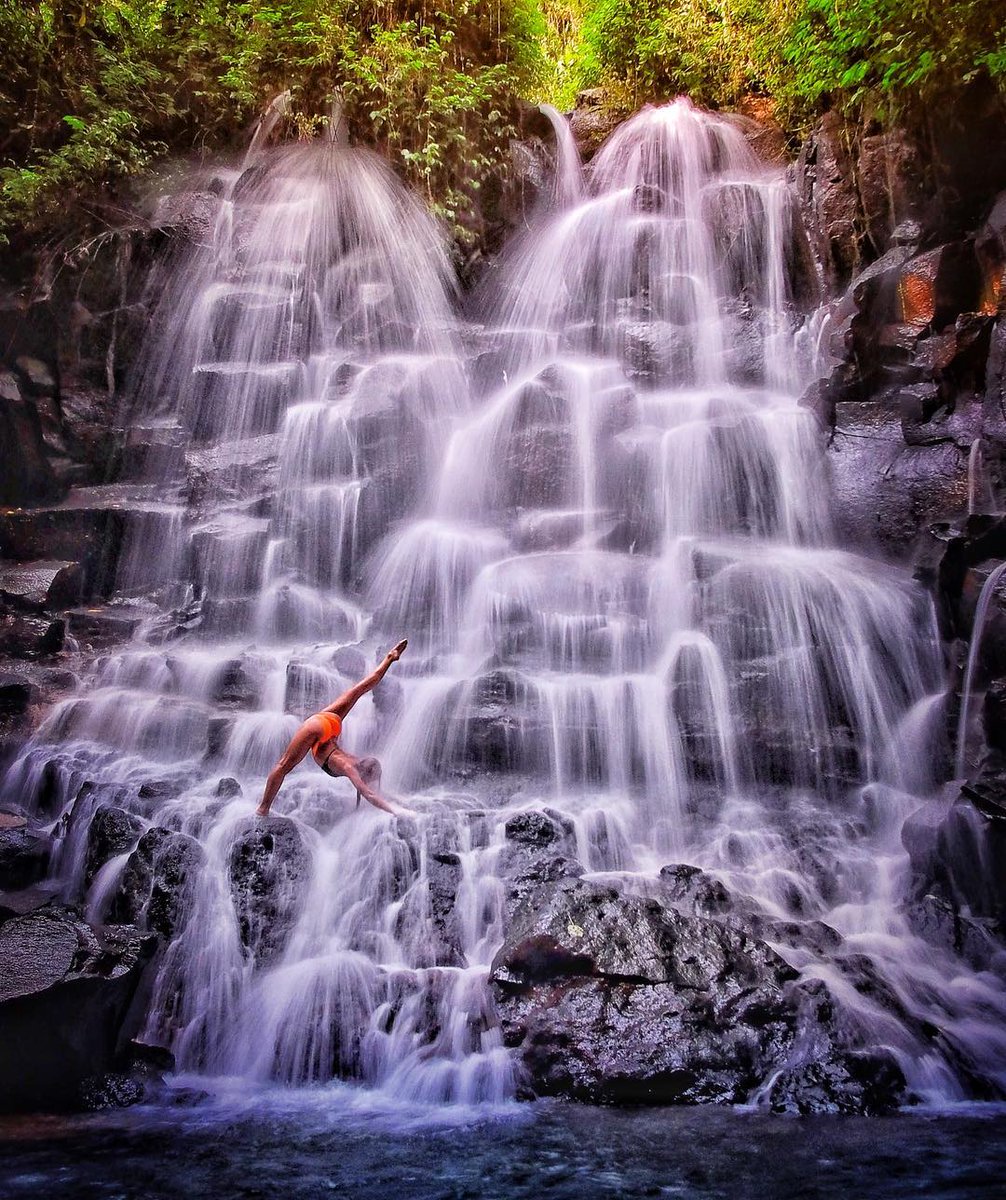 If you compare Kanto Lampo Waterfall with other waterfalls, Kanto Lampo waterfall is not too high. It is only limited to 15 meters. After you arrive at Kanto Lampo Waterfall, your exhausted feeling along the journey will be paid off with a beautiful panorama of the nature around. Exposure to the waterfall on the blackened and mossy rocks gives its own freshness to you who really want to unwind while playing water on the rocks.
However, you also still have to be careful considering its location is very slippery and dangerous if you climb each of these rocks. While enjoying the view, you can do various activities like playing water or having your bath there.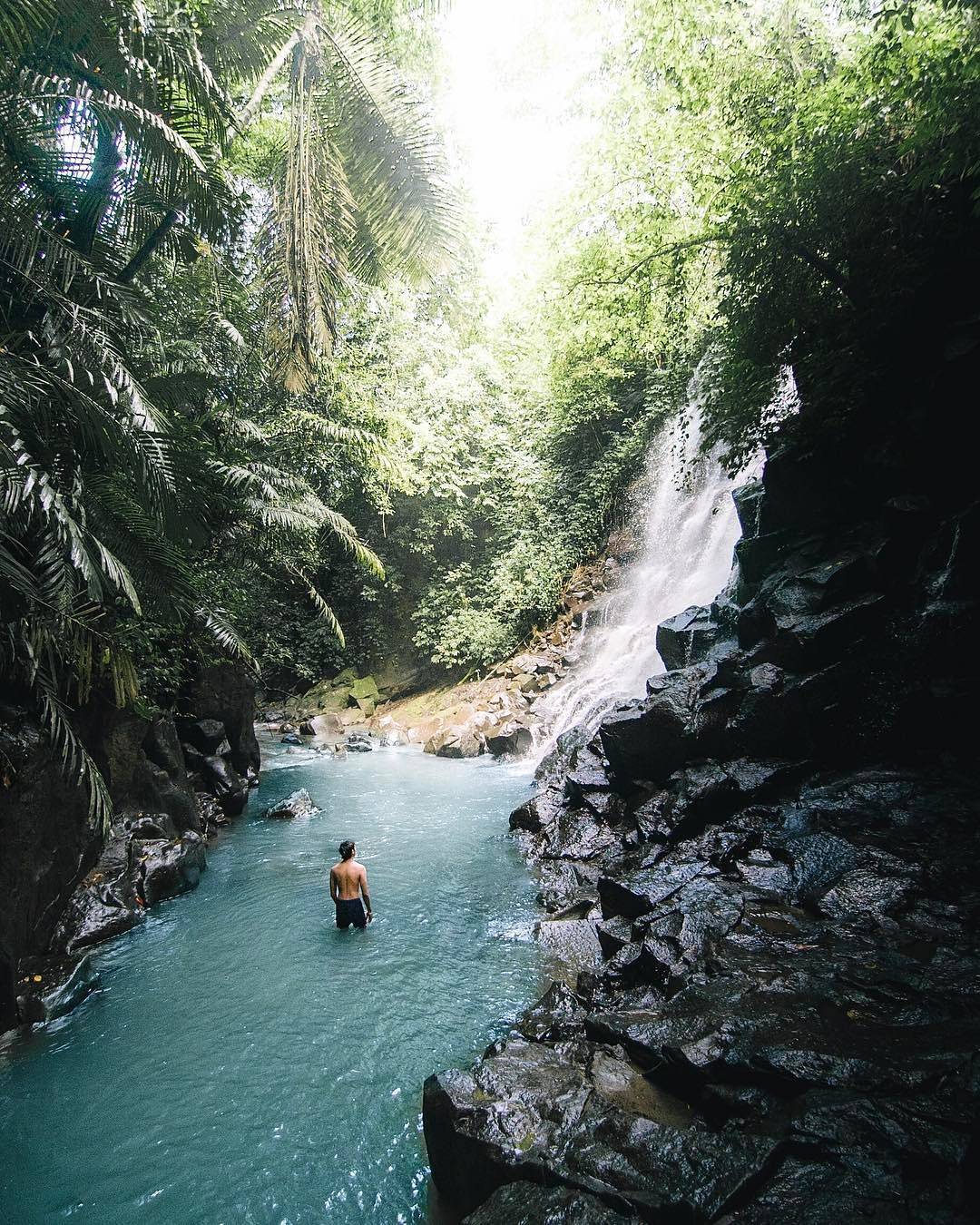 Kanto Lampo waterfall provides a little space that you can use to sit while enjoying the exposure of waterfall on each step. Fresh waterfalls with a combination of very cool air can make you calmer. Besides, you can also do photography activities that are certainly very enjoyable. There are so many interesting spots that you can explore to be used as background photos with your friends.
LOCATION AND ACCESSIBILITY
If you are interested to explore further about this natural attraction, you can go to Bali, precisely at Beng Village, Gianyar Regency.
If you happen to start your trip from Denpasar, you will travel at least 30 km to reach that location. Meanwhile, if you are in the center of Gianyar, you can reach this waterfall only for like 15 minutes. You don't need to be confused to reach Kanto Lampo Waterfall since there are so many street signs that will guide you and your family to arrive at the location.