Kanda Restaurant Sanur
21/03/2021 01:25
---
Everyone who dreams of being able to vacation in Bali and finally being able to achieve it, will definitely choose tourist areas there. One of them is Sanur, one of the paradises in Bali which is not only a beautiful place but the food is also delicious. Well, if you are on vacation in Sanur, don't forget to visit Kanda Restaurant Sanur. And you are guaranteed to be satisfied when you visit it.
Maybe some of you think that Bali has great places to eat but with almost the same concept. In fact no, wrong. Kanda Restaurant Sanur is a clear proof of the combination of a delicious menu and a comfortable and good dining atmosphere.
Stunning Concepts Designs at Kanda Restaurant Sanur
The restaurant has the concept of dining with experience. There are many exciting activities you can do here. Located on Jl. Kanda no. 8, Sanur, Denpasar Sel., Denpasar City, Bali, Kanda Restaurant has its own uniqueness. This place is arguably a mini zoo-style restaurant. Which is definitely worth it because there is a unique experience there.
Once you enter the Kanda Restaurant area, you will find the place very cozy. Because when you enter the restaurant area, you are immediately greeted by dozens of beautiful peacocks wriggling as if giving a sweet greeting with a little teasing with their beautiful feathers. There is no barrier, cage or any separation between visitors and peacocks, so you can take a closer look at this tame animal.
You alson will be greeted by the cool architecture of the Kanda Restaurant. There are two rooms, namely outdoor and indoor, each of which has its own uniqueness. What is certain is that the two rooms can be used for events or only used for gathering or hanging out with someone.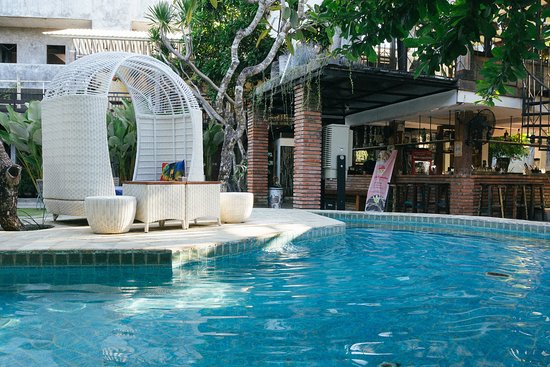 There is a large pool in the middle of the outdoor area and again the mini zoo concept is very pronounced. Here, you can see other animals such as white swan, black swan, cranes. There are also several birds that are considered endangered species, namely Bali starlings and parrots, which number more than 150 birds.
Even if you want to see kangaroos, you don't have to go far to Australia or to an animal garden. Just come to Kanda Restaurant while enjoying a meal, you can see the jumping animal species such as wallabies kangaroos and tree kangaroos. Even then, you can see kangaroos at very close range. Cold blooded primates like pythons were also here.
The food served by Kanda Restaurant is Indonesian food, especially Balinese and western food. You have to come here and enjoy a good dining experience while enjoying the view of the "mini zoo".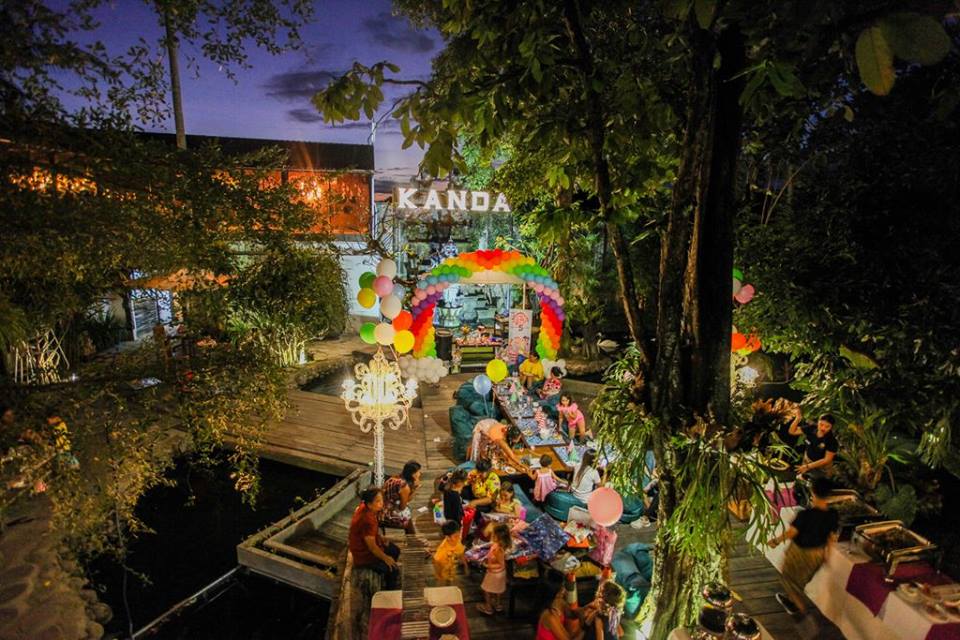 How to get to Kanda Restaurant Sanur location
If you are from Ngurah Rai Airport to Kanda Restaurant, it will take about 26 minutes or equal to 15 Km. From there, head northwest then turn left onto Jl. Access Ngurah Rai Airport. Take the two lanes left onto the By Pass Ngurah Rai road to turn left using the second lane.
Then turn right to keep on Jl. By Pass Ngurah Rai. Look for the JNE office as a guide to turn left onto Jl. Kanda. That's where Kanda Restaurant is located.