Kampung Langit Bali
01/06/2022 05:50
---
The excitement of vacationing in Bali is incomparable. Therefore, many tourists like to visit Bali to spend money, energy, and vacation time. Not only local tourists, even foreign tourists from all over the world know Bali and intend to visit the island of Bali. Where to spend his holiday in Bali will give you beautiful and unforgettable memories.
In addition, there are also many exciting places to visit. Many places have thousands of fun activities to do. In fact, there are many places that can display all the beauty and uniqueness of the island of Bali. One of the exciting places that you can visit is Kampung Langit Bali.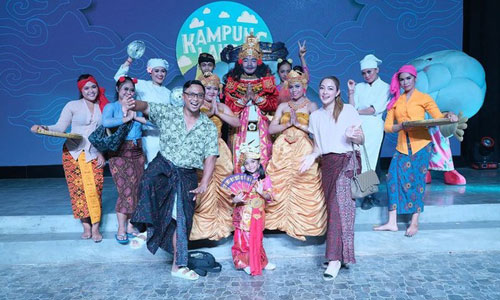 The Uniqueness of the Balinese Sky Village Concept
Kampung Langit offers a new tourism concept to complete your recreation in Bali. Indeed, a vacation to the island of the Gods Bali, there are many interesting recreational places that you can enjoy, not only in the form of natural attractions, on this island you can find cultural, religious, educational, shopping and even culinary tourism that can complement tourist holiday needs. Kampung Langit itself is located on the top floor of the central building of a typical Balinese souvenir, namely The Basket with the location address at Jalan By Pass Ngurah, Kuta, Badung district, Bali.
The Basket Bali is indeed one of the many tourist attractions for Balinese souvenirs, but of course as the newest shopping destination on the island of the Gods Bali, The Basket offers something different and unique, in addition to shopping tourism, The Basket Bali carries the concept of various tours in one basket. or one place, such as the Cultural SkyPark which is located on the top floor of a building called Kampung Langit, this is where you will feel a quite interesting holiday atmosphere while on the island of the Gods, Bali.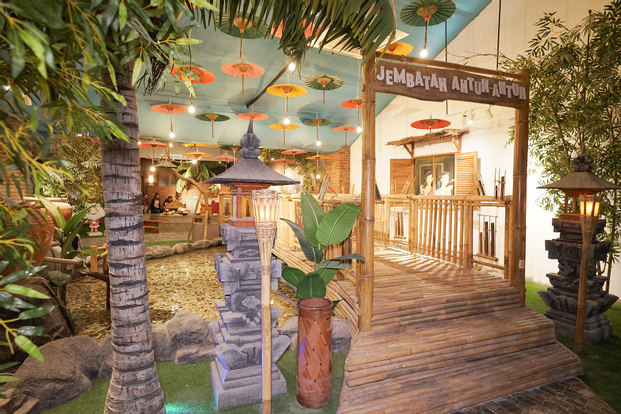 The Beautiful Cultural Recreation In Bali, Kampung Langit
This Kampung Langit recreation area at The Basket is the first cultural tourism site or cultural skypark on the island of Bali. As the name suggests "kampung" is related to something that is still traditional or simple things while "sky" describes high quality. Here you can feel and know the other side of Balinese life. Kampung Langit in The Basket does offer new tourist attractions with the concepts of culture, education, technology and entertainment, all presented in an artistic and interactive way, so that your tour and tour to this place will not be boring.
Vacation with family including children, then Kampung Langit at The Basket Bali, can be a tourist spot and your next tour destination. Moreover, the location of The Basket Bali is easy to reach and strategic, close to tourism centers in the southern Bali region and also close to Ngurah Rai airport. Tourist attractions in the same direction on the tour to Kampung Langit include Tanjung Benoa beach attractions, GWK, Jimbaran, Pandawa beaches and Uluwatu, these places can be packaged in an attractive tour package.