HQ Beach Club Kuta
16/08/2021 21:30
---
Bali is a tourist destination that is chosen by many tourists who will enjoy their vacation. Starting from local tourists and foreign tourists who want to visit Bali directly to have the best holiday moments. The island of Bali is already famous for all its beauty which is often called the paradise of the world.
Starting from its enchanting natural beauty, preserved cultural uniqueness, to a variety of pleasant accommodations and culinary delights, you can easily find them while on vacation in Bali. The tourists will also not run out of choices of interesting and popular tourist objects in Bali, one of which is at the HQ Beach Club.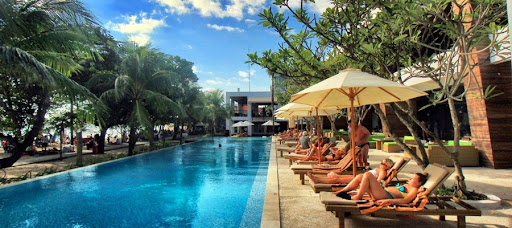 Good Restaurant In Bali, HQ Beach Club
Being part of Grand Inna Kuta Bali, HQ Beach Club Kuta is a choice of restaurants that offers high comfort in Kuta. Like other beach clubs, HQ Beach Club is a restaurant that offers views of the beach in front of your eyes. The beach atmosphere is fun and relaxed, making this place the right location for tourists who want to spend vacation time with family.
HQ Beach Club Kuta gets another name with the name Headquarters. The name is also quite in accordance with the situation that tourists can find at this Kuta Bali beach club. Here, tourists can not only see the beach view directly, but also access the beach freely. In addition, tourists can also choose to relax in the swimming pool area that has been provided by the restaurant.
HQ Beach Club Privileges
The location of this beach club can be said to be so special. The reason is because HQ Beach Club Kuta is one of the beach clubs that provides direct access to Kuta Beach. As is known, Kuta Beach Bali is known as one of the most popular beaches on the Island of the Gods. Its beauty is still in demand by tourists since decades ago until now.
Not only does it provide direct access to Kuta Beach. The comfort of HQ Beach Club Kuta customers is also a major concern. Moreover, the design of the swimming pool at the Kuta beach club feels so special. This swimming pool is deliberately placed in the middle area which indicates it is the main entertainment center that can be used by visitors.
The existence of this swimming pool is also flanked by 2 different restaurant outlets. In the north, tourists can find the existence of the HQ Food Hall. Meanwhile, on the opposite side, there is an HQ Japanese Restaurant. As a complement, the restaurant manager provides lounge chairs that can be occupied freely by beach club visitors.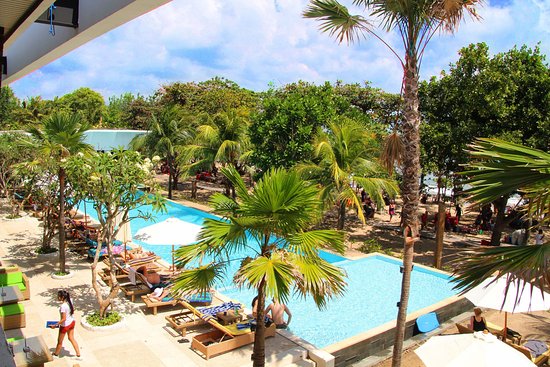 Food Menu at HQ Beach Club
The choice of food that can be found at HQ Beach Club Kuta is no less diverse. tourists can find a row of typical Indonesian, Asian, or Western menus in this place. If you want a traditional menu, there is a hodgepodge in the appetizer menu provided by the restaurant. Another option, this Kuta Beach restaurant also provides a menu of oxtail soup, soto betawi, tom yum gong, wontons, processed seafood, pasta, and others. These menus can be obtained by tourists with prices ranging from IDR 32,000 to IDR 55,000 per portion.
Location
Jl. Kuta Beach number 1, Kuta.