Hideout Beehive Bali
06/06/2020 21:31
---
HIDING IN HIDEOUTS BEEHIVE
Bali is one of the tourist destinations in Indonesia which is known to have many luxury resorts, Instagenic homestay, and any kind of homestay with five-star facilities. But it probably outdated for you who have traveled to many places. A person like you might have stayed in any kind of homestay so you probably need something new other than luxury resorts, Instagenic homestay, or any other.
Don't you worry, if you happen to go to Bali, Bali never out of list to offer you something new. Hideout Beehive is one of the answers. Have you ever stayed overnight in eco-friendly accommodation that is surrounded by beautiful nature accompanied by the sound of the flowing river? as the name implies, the location of the Hideout Beehive is hidden and far away from the crowds of the city.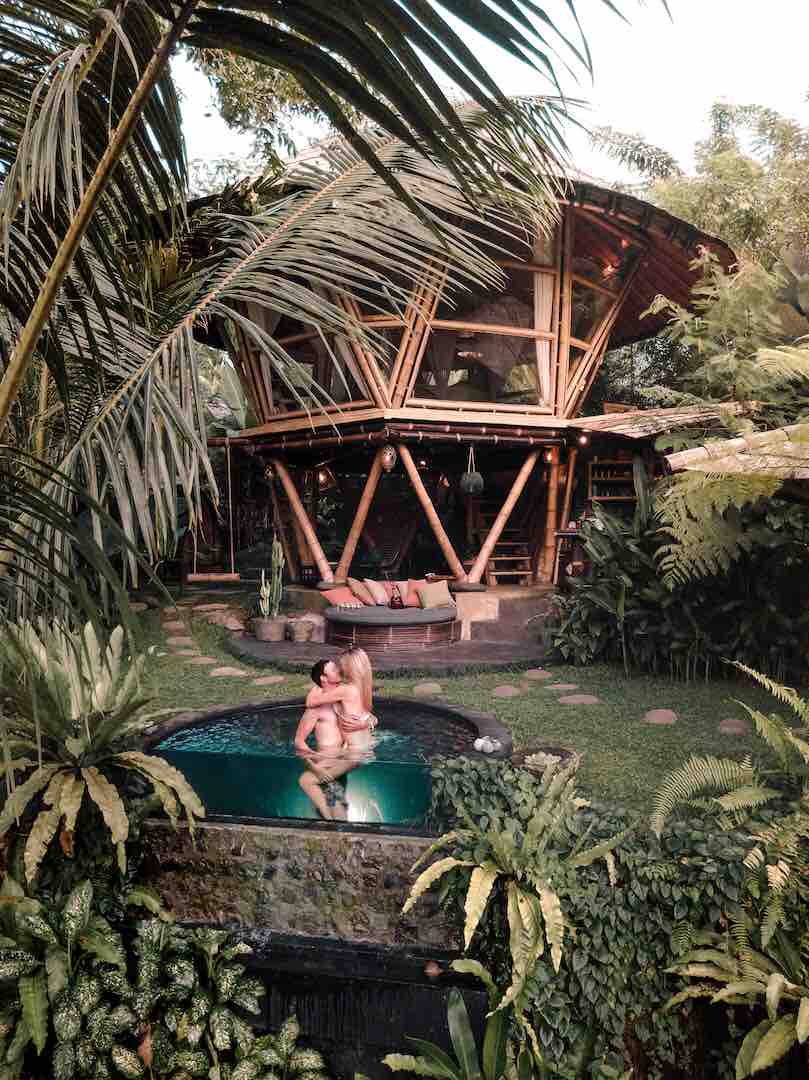 This lodging is dominated by bamboo and wood material, the location that is away from the crowds is suitable for those of you who want to be more private to enjoy a vacation as if your own world, then mingle directly with the typical Balinese nature.
Before you stay at Hideout Beehive, you should ensure that you do not have allergies to animals. Because there will be cats, bugs, and also friendly dogs called Tracy. Tracy will often visit the inn and even sleep there. She likes to meet new guests. In addition to cats and dogs, you might find insects, frogs, and mice because they are so close to nature.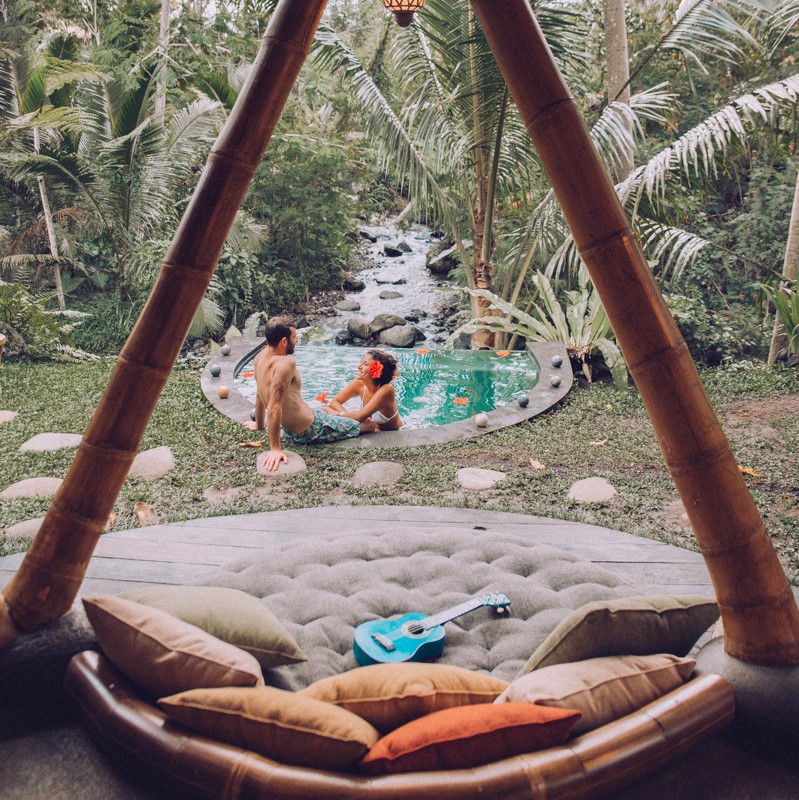 ATTRACTIVENESS OF HIDEOUT BEEHIVE
All Hideouts have their own private garden, and Hideouts Beehive does provide you with full privacy and solitude. Closest shops are 5-15min away, easy to reach by scooter or on foot. During your stay, Hideouts Beehive also provides you with one scooter for free, including two helmets. So you don't need to think twice about how you will travel around here and reach small shops, restaurants or even only for city sightseeing.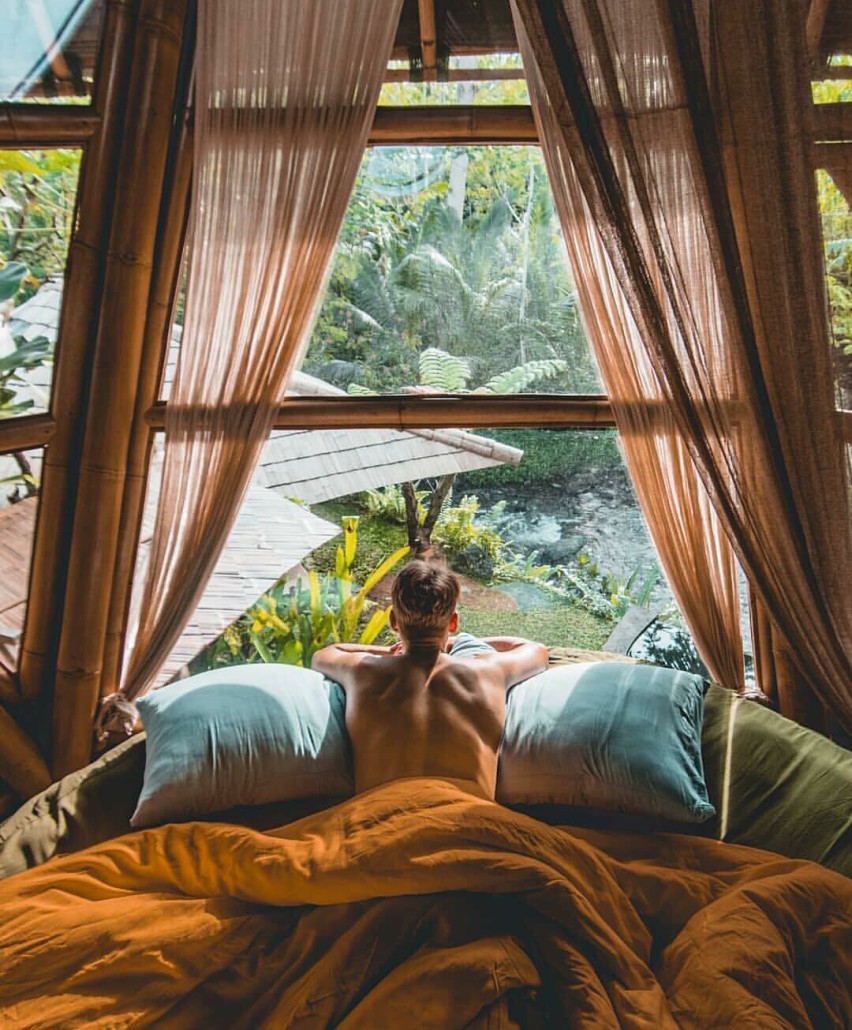 a. THE FURNITURE AND INTERIOR
This wood lodging consists of two floors that interiors use traditional materials. Downstairs, there are living rooms, a kitchen, and a bathroom. The bathroom use shower but the area is located in an open space. While on the second floor, there is a bedroom with a large-sized enough and one room for an additional bed.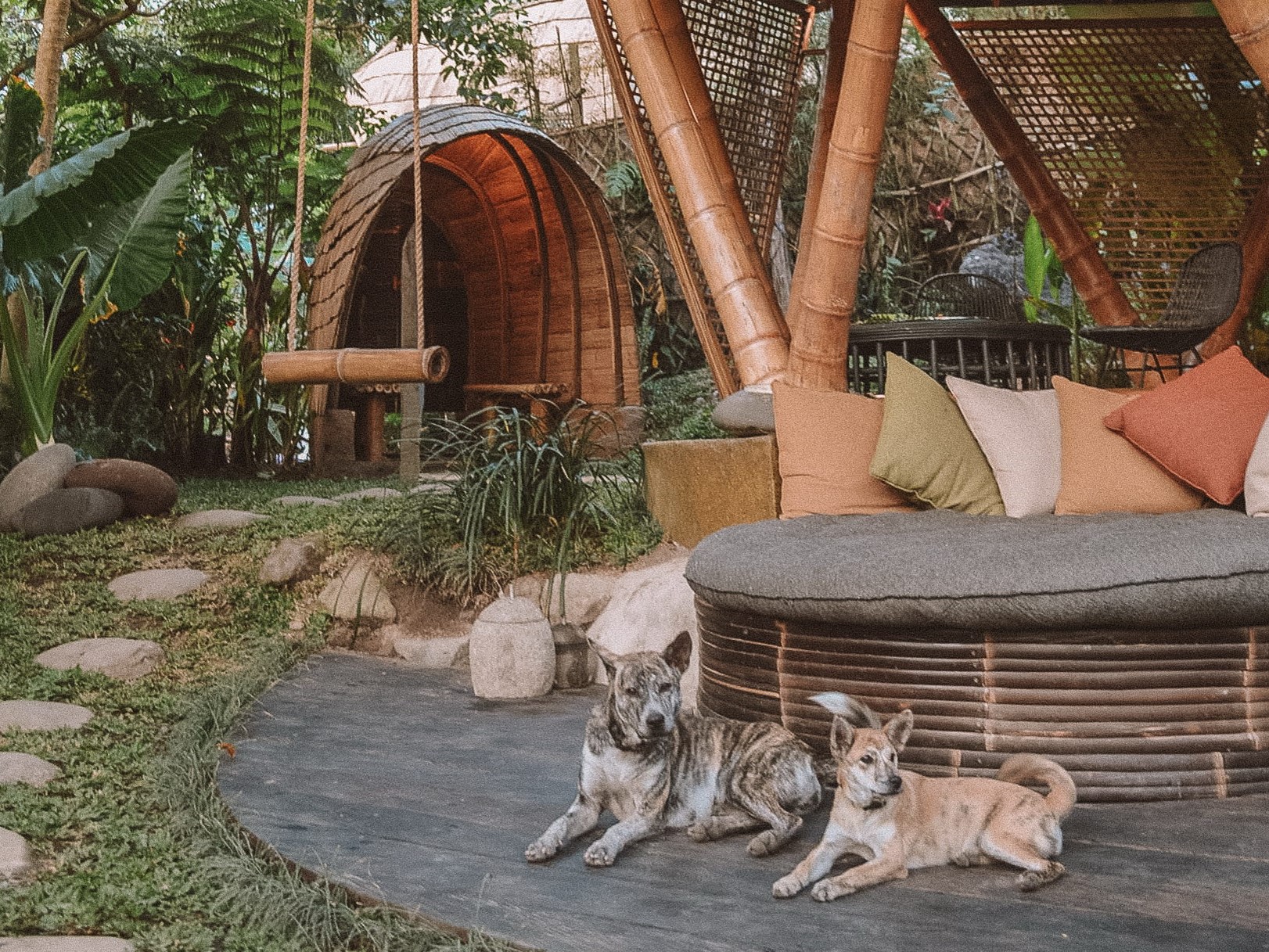 b. THE PETS & ENVIRONMENT
Another uniqueness that is offered is the opportunity to interact with the fauna around. Hideouts Beehive is known to accommodate stray dogs and cats that circulate around the lodge, such as Tracy, a friendly dog ??that usually approaches the cottage and plays with guests.
Besides being close to nature, guests can take a closer look at the daily lives and activities of local residents around the river. The river is usually used for washing clothes, bathing, and performing rituals of worship.
THINGS TO REMEMBER
Keep in your mind that Hideouts Beehive is not a hotel, the company doesn't offer hotel services or 24/7 reception. They do it daily from 08.00 AM - 08.00 PM. You can tell them when you check un if you want to have a daily clean up service. Hideouts Beehive only take Cash, make sure you have cash before you do your check-in. Be aware that the local ATM only accepts Mastercard and the International ATM is about 35 minutes by car. Make sure you are prepared. One more thing, Check-in is only from 03.00 PM - 07.00 PM.
LOCATION AND ACCESSIBILITY
Hideouts Beehive is located in Selat, Karangasem, Bali. It took over 90 minutes away from Ubud area and 2 hours from Denpasar City and international airport. :) 
The closest city is Amlapura, and it still needs to take 30 minutes way. There is no night-life such as Bars, Clubs, or Coffee houses nearby Hideouts Beehive since Hideouts Beehive is made far from city and crowds on purpose.