Hidden Canyon Beji Guwang
20/01/2022 23:28
---
Every interesting thing in Bali is something that many tourists look for. Ranging from local tourists to foreign tourists love to vacation in Bali to be able to enjoy all these fun and unique things. It is not surprising that Bali has earned the nickname as Heaven on Earth.
During the holiday period, there will certainly be many tourists vacationing in Bali, such as a wide selection of interesting tourist objects to choose from without worrying about lack of interesting places to visit. Starting from natural attractions that show the charm of natural beauty, places that show the uniqueness of Balinese culture, as well as unique and rare places such as Hidden Canyon Beji Guwang.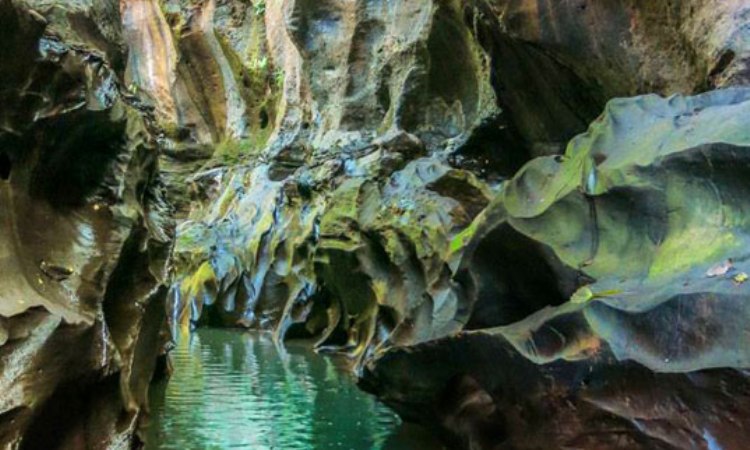 Get to know Hidden Canyon Beji Guwang Attractiveness
The Hidden Canyon Beji Guwang tourist attraction is a very interesting tourist destination and must be visited. This place is quite hidden but has an amazing and unique beauty. Therefore, it is not surprising that many foreign tourists visit a place which is also known as the Hidden Canyon.
Hidden Canyon is believed to be a canyon formed from the erosion of river water to form a deep and narrow valley. Every tourist who has ever visited this place will always go through a quite challenging journey. However, this challenge is a pleasure for tourists and of course the beauty that will be obtained from this place will be paid off, because Hidden canyon Beji Guwang has a spectacular beauty of the canyon.
The Interesting Things From Hidden Canyon Beji Guwang
Before becoming a tourist attraction, the Beji Guwang canyon was often used by residents as a fishing spot. Around the river in the Beji Guwang canyon there is Beji Temple which has a shower which is used for drinking by local residents.
The water, which is believed by residents to be holy water, is often used to fake religious ceremonies in the vicinity. No wonder the location of the Beji Guwang Hidden Canyon is very sacred and should not be carelessly entered.
Hidden Canyon Beji Guwang Sukawati became an option for traveling and became increasingly popular after a photographer from Klungkung uploaded his photo on the internet. Photos showing the exotic nature and captivating scenery make many people curious to come to this location.
After many tourists arrived, the village government began to manage Hidden Canyon Beji Guwang as an adequate tourist spot. Visitors who come are not charged an entrance fee but are only asked for voluntary donations for the construction and construction of tourist facilities.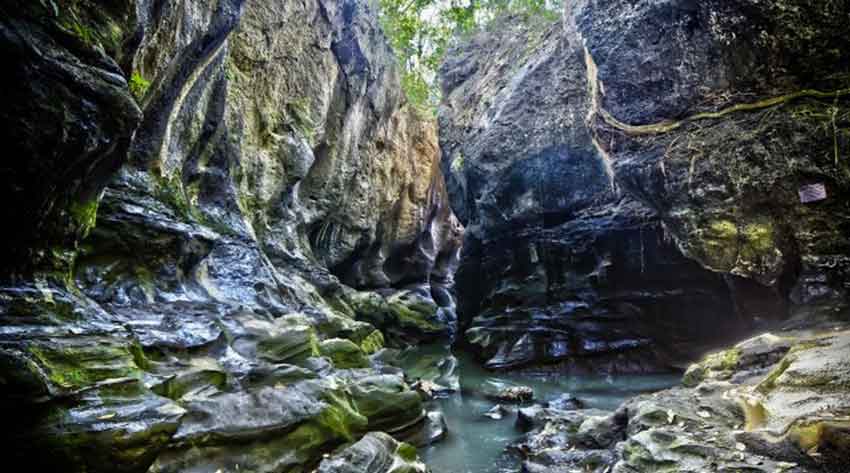 Tips for Traveling to Hidden Canyon Beji Guwang
For tourists who want to visit the Hidden Canyon Beji Guwang should come in the morning around 9 am. This time is the best time to explore this place with more satisfaction. Tourists should not come during the dry season to avoid the swift flow of the river. For every tourist who wants to visit this place, it is better to wear polite clothes and attitude. Because it is believed this place is sacred. To use the services of a local guide is also very necessary so that tourists do not get lost.
Location
In Guwang Village, Sukawati District, Gianyar Regency.