Hanging Gardens Hotel Bali
29/12/2022 23:13
---
Enjoying a holiday in Bali must have been the dream of many tourists, both local and foreign. Bali's popularity is very wide and reaches almost all countries. Where the beauty and amazing things in Bali are very exposed.
One of those places is like a Hotel. Ranging from ordinary hotels to luxury hotels. One of them is a hotel in the Ubud area. A popular hotel is known as the Hanging Gardens Hotel.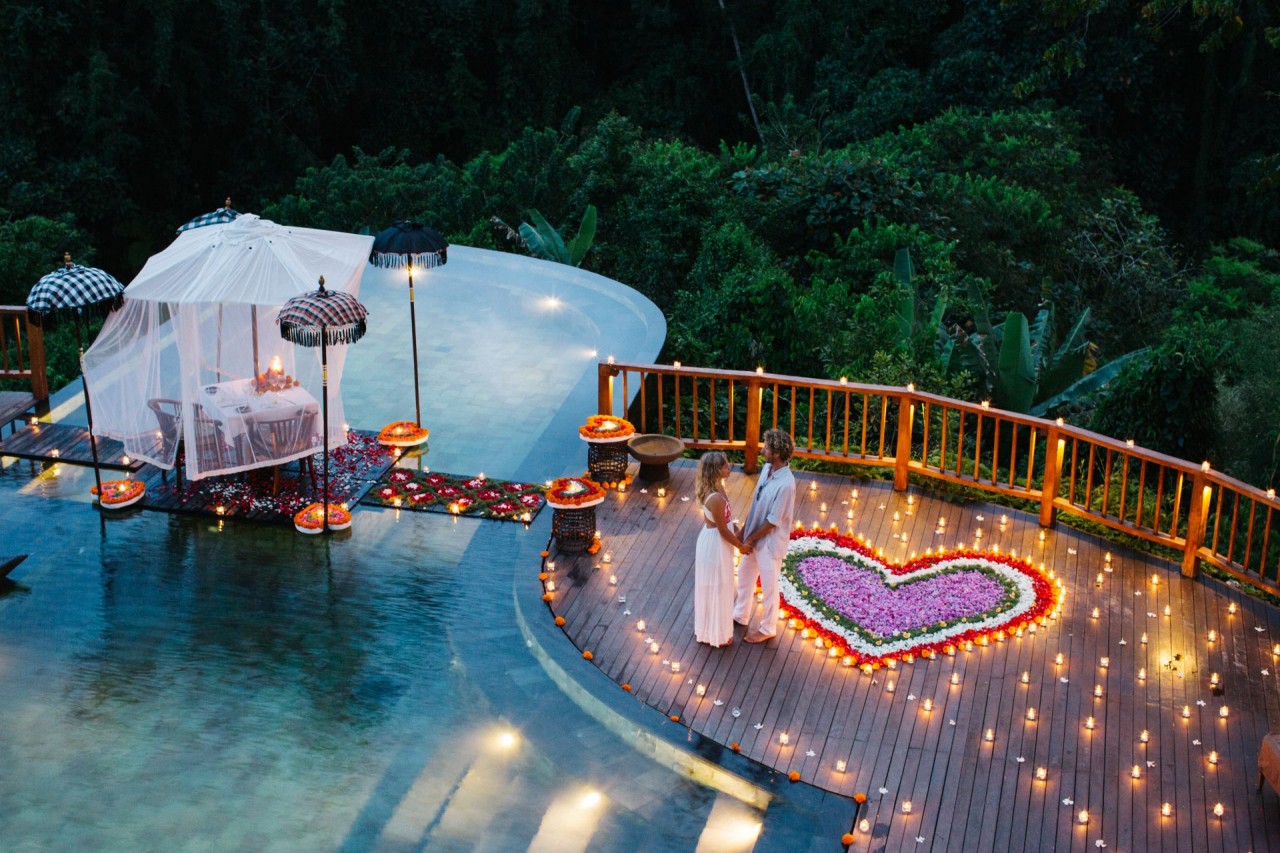 Luxury Hotels In Bali, Hanging Gardens Hotel
Hanging Gardens Hotel is the best place to stay. One of the luxury hotels that won the title as the world's best 7-star luxury service provider in 2016. One of the most impressive hotel facilities is the swimming pool.
Hotel Hanging Gardens has a beautiful swimming pool which is often a real thing for tourists at this hotel. In fact, the name Hanging Gardens also seems to be taken from the existence of the swimming pool. Especially when in the swimming pool area, tourists will feel the sensation of being at a height, with the surrounding area in the form of a green area.
Of course, there are lots of fun things you can do to spend time while in this swimming pool area. Leisure time is the most frequent activity for tourists. Other activities such as a place to spend time having a romantic dinner with your partner can even be used to hold weddings or unforgettable pre-wedding photos at this place.
Hanging Garden Hotel Luxury Facilities
The world's best swimming pool is not the only luxury facility provided by Hanging Gardens Ubud Hotel. But there are also several other facilities that can provide comfort during your stay. Other facilities that can be enjoyed at this hotel are the spa services that are provided with an amazing view, right on the banks of the Ayung River.
Not to forget, tourists who stay overnight can also taste a variety of mouth-watering culinary menus at the restaurant provided by Hanging Gardens Hotel Ubud. In fact, guests can find a variety of restaurants here, can choose according to taste. Starting from The Garden Restaurant, The Spa Collection, The Library, or Heart of the Jungle. Each restaurant also offers a unique menu and atmosphere.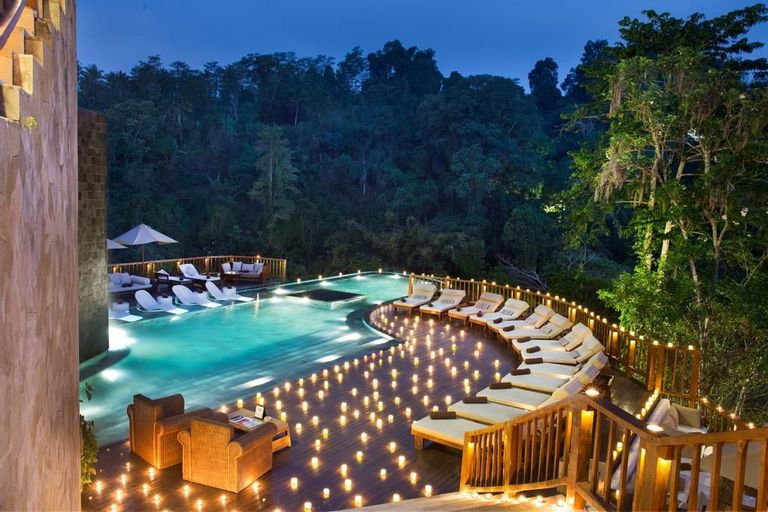 Accommodation Available At Hanging Garden Hotel
Hotel Hanging Gardens offers luxurious accommodation with a villa concept. The tourists find several choices of villas that give a natural feel here. Starting from Panorama Villas, Family Villas, Suite Villas, Riverside Villas, to Hidden Palace. Each villa comes with a traditional Balinese design and presents a different feel.
One of them is Riverside Villa which offers the feel of an inn located right on the banks of the Ayung River. From the location of this room, tourists will be able to witness exotic river views. Meanwhile, Panorama Villas provides a natural feel in the middle of a valley. Not to forget, in the room there is also an infinity pool which gives a different impression.
The room rates offered vary according to the quality provided. Where the cheapest room rate is IDR 8,000,000 per night.
Location
Fruits, Payangan, Gianyar Regency.