Hanging Gardens Hotel
05/09/2020 21:44
---
Hanging Gardens Ubud Hotel is the best choice of places to stay that you can use in the Ubud area, Bali. Hanging Gardens Hotel earned the title as the best 7-star luxury service provider in 2016, no longer a 5-star hotel. Not surprisingly, this hotel is indeed known for having very charming swimming pool facilities.
A beautiful swimming pool is often the main treatment for tourists at Hanging Gardens Ubud Hotel. In fact, the name Hanging Gardens seems to have been taken from the swimming pool. When you are in the swimming pool, you will feel the sensation of being at an altitude, with the surrounding area in the form of green scenery.
You can also spend a lot of activities while in this swimming pool area. The easiest option is to relax while enjoying the surroundings. You can also choose this place as a location to spend a romantic dinner with your partner. Besides having a romantic dinner with your partner, you can also hold an unforgettable wedding or pre-wedding photo here.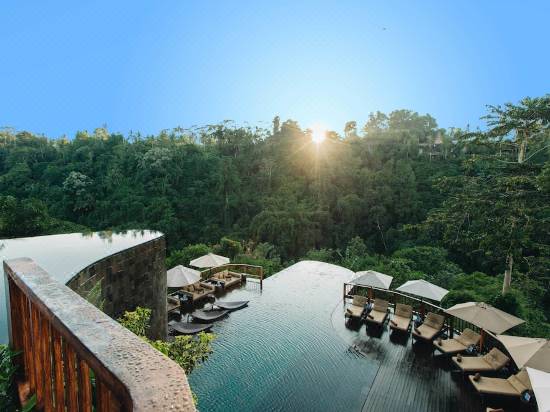 Facilities at Hanging Gardens Hotel
The best luxury swimming pool in the world is not the only facility that you can find at Hanging Gardens Ubud Hotel. Several other facilities that can provide comfort during your stay. Hanging Gardens Hotel provides spa services with stunning views, right on the banks of the Ayung River. Apart from going to the Spa and enjoying the amazing view, you can also enjoy a variety of culinary menus that have tantalized the restaurant provided by Hanging Gardens Ubud Hotel. Starting from The Garden Restaurant, The Spa Collection, The Library, or the Heart of the Jungle. Each restaurant also offers a unique menu and atmosphere.
This place to stay offers a villa room concept. You can find several choices of villas that give a natural feel here. Starting from Panorama Villas, Family Villas, Suite Villas, Riverside Villas, to Hidden Palace. Each villa comes with a traditional Balinese design and presents a different nuance.
For example, Riverside Villa offers the feel of a homestay situated right on the banks of the Ayung River. From the location of this room, you will be able to immediately witness the exotic river view. Meanwhile, Villa Panorama provides a natural feel in the middle of a valley. Apart from the natural nuance in the middle of the valley, there is also an infinity pool which gives a different impression.
It's just that to stay at this luxury Bali hotel you have to prepare a lot of capital. The cheapest room you can find at this place is pegged at IDR 8 million per night. However, the expensive rate is quite in accordance with the international class facilities they provide.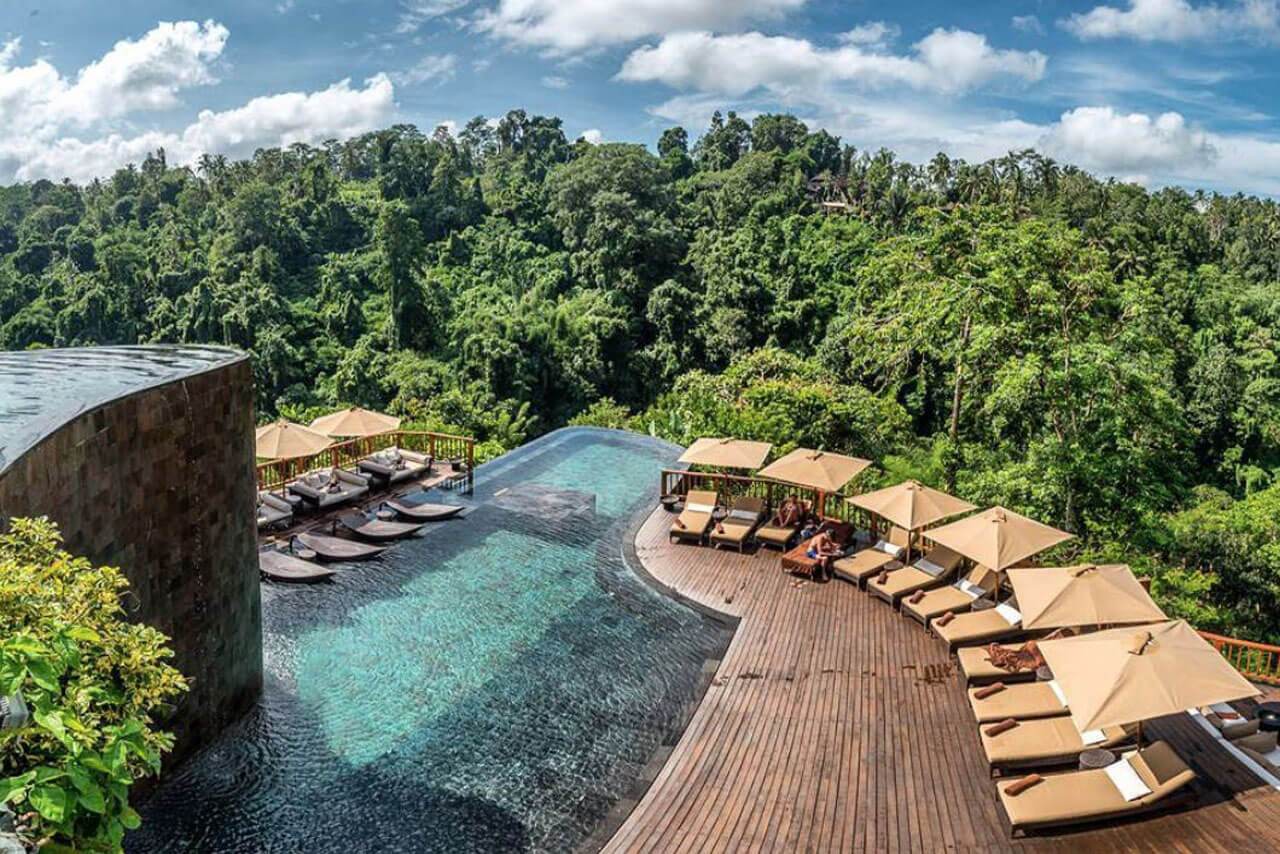 Location and Accessibility
Hanging Gardens Hotel Bali or also known as Hanging Gardens of Bali is located in Buahan Village, Payangan, Ubud, Bali. This location is very strategic with other tourist locations in Ubud. In addition, this location is also very easy to reach. You can visit the Hanging Gardens Hotel by motorbike or car either with a private driver or using google maps.