Gunung Payung Beach
13/09/2020 23:40
---
Many hidden beaches in Bali are rarely known by tourists. Gunung Payung Beach is one of them. The beauty of this beach is not inferior when compared to the beaches that are widely known by tourists. Even though its name is not that famous.
Like a trip to another hidden beach, tourists would get struggle to get to this Gunung Payung Beach. But all the struggles will be paid off when you arrive at this beach because you will witness an extraordinary view. Clear blue sea water and coral rocks make the view even more romantic.
Because this beach is still not fully managed, the visitors are only a few. There are no crowds of people, so it will feel like a quiet private beach, and of course, it is still very clean.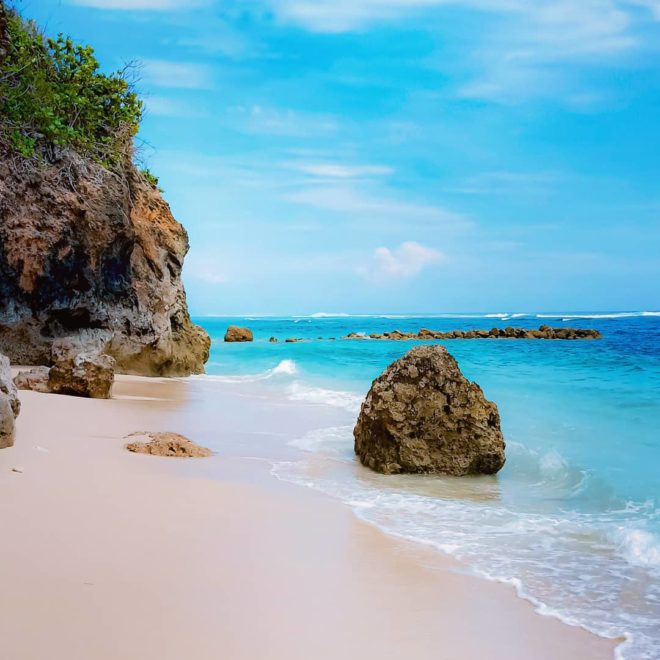 The Beauty of Gunung Payung Beach
Although the path that leads to the beach is still not fully repaired, its beauty can still be fully enjoyed. Gunung Payung Beach lovers can also enjoy its beauty by using paragliding. Seeing the beauty from above will be a new experience for tourists. For its forest area, Gunung Payung Beach also has another uniqueness, namely the existence of Monkeys which are said they are sacred.
Gunung Payung Beach has clean white sand with quite large grains. Some things that you can do at this beach are such as walking to enjoy the beautiful atmosphere, reading, writing books, or chatting under the cave, chatting with residents, fishing and others.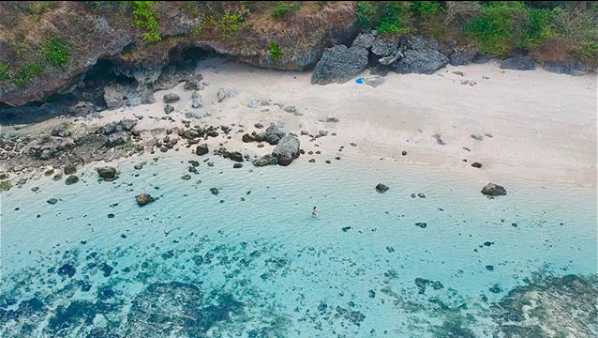 This beach is very suitable to be used as an arena for relaxing while taking pictures as a memory of having ever set foot on this beautiful beach. Until now, the development of facilities at Gunung Payung Beach is in process. t is hoped that when the construction is completed, many tourists will come to enjoy the beauty of Gunung Payung Beach more fully.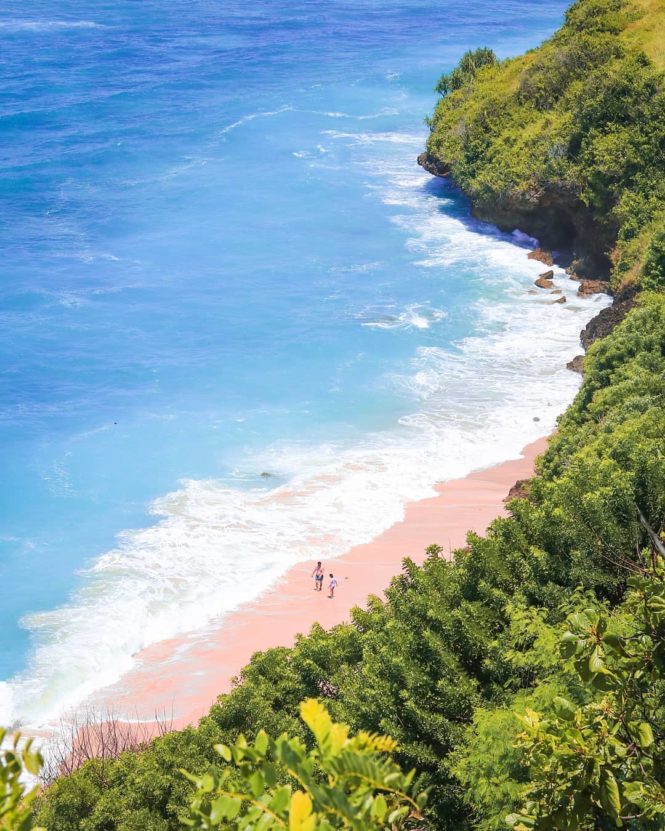 Location and Accessibility to Gunung Payung Beach Bali
Gunung Payung Beach is located in Kutuh Village, South Kuta District, Badung Regency. This beach is still very natural with white sand. Located between high cliffs and is a sacred area of ??the Dhang Kahyanga Gunung Payung Temple, making this beach hidden and feels like your own private beach. The name Gunung Payung is also taken from the name of the sacred temple.
The trip to Gunung Payung Beach only takes 45 minutes from Kuta or Seminyak. When entering the gate, you will be charged IDR 5,000. Then, keep driving until you find the Dhang Kahyanga Gunung Payung Temple. The temple is a location for parking vehicles followed by walking for access to the beach.
Your adventure starts when you enter the main road to the beach. You can enjoy the trip down with blue views from the top of the cliff. The journey to the bottom will be a little tiring because the path that is traversed is still natural rocks that form the foundation of the stairs. It takes about 15-20 minutes from the top of the cliff to arrive at this beautiful beach.