Greenhouse Restaurant, Orchid Tea Lounge Bali
14/08/2020 11:21
---
To find a cafe with a comfortable atmosphere is not a difficult thing to do in Bali. Orchid Tea Lounge that is a part of the RIMBA Jimbaran Hotel is one of the restaurant you must visit. In this restaurant, tourists can find not only good and comfortable places to eat, but the atmosphere also makes you who is Instagram photo hunters feel like in your own paradise. Orchid Tea Lounge offers a much different atmosphere. Hotel RIMBA Jimbaran designed this unique cafe with an atmosphere like a greenhouse. You will find the presence of see-through walls at various angles which impact you yo be able to witness the scenery outside directly.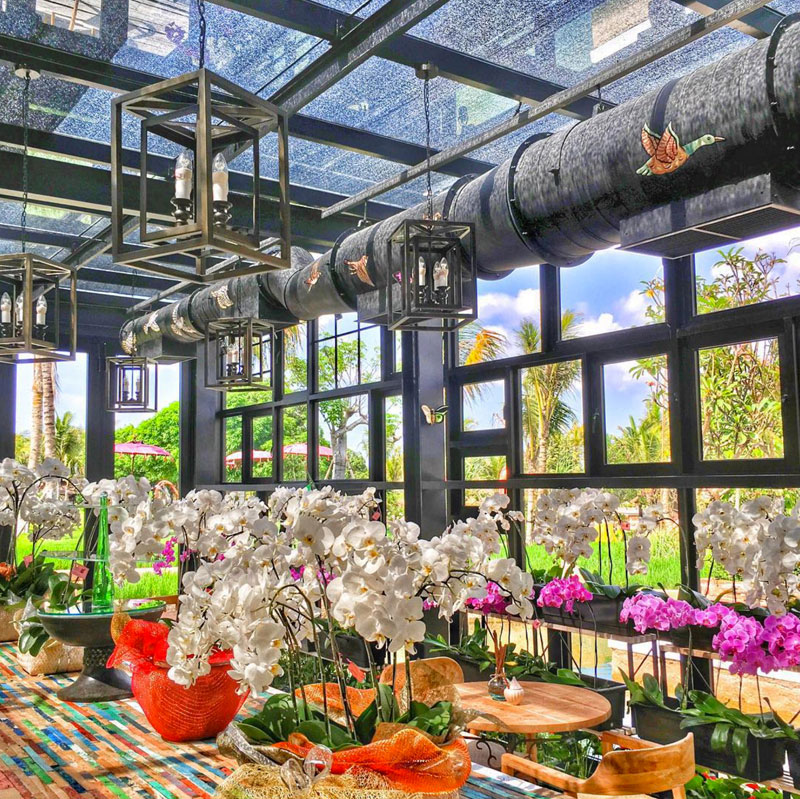 The beautiful ambiance that Orchid Tea Lounge offers is not only that. When you arrive at the Orchid Tea Lounge you will also be greeted with rows of beautiful orchids all over the place. On the outside of the Orchid Tea Lounge, you will be able to see the expanse of green gardens that surround the room. Not far from the building of the restaurant you can also get the RIMBA Lawn area which is the place for various outdoor events organized by RIMBA Jimbaran. You can also choose various locations as a means of taking pictures. You can find a place to pose indoors surrounded by flowers or you can choose to pose with a green landscape outside the room.
Orchid Tea Lounge guarantees you a great experience in your travel diary.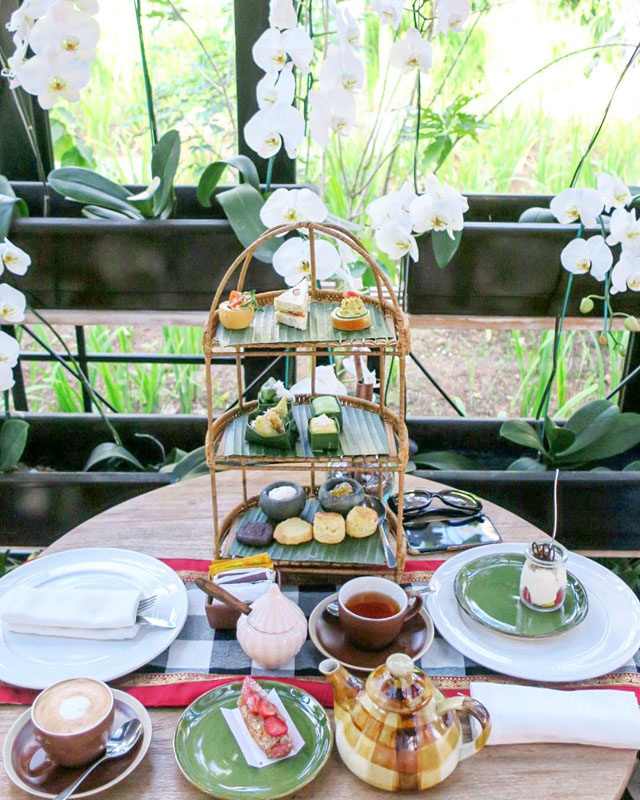 The Menu at Orchid Tea Lounge
As the name implies, Orchid Tea Lounge is a cafe that provides a tea menu to its guests. They also specially provide various types of tea starting from herbal tea, black tea, green tea, or oolong. These teas are also the tea of ??choice originating from Dilmah which has been known as an international tea maker for more than 60 years. To enjoy the atmosphere of drinking tea at the Orchid Tea Lounge is not cheap. The cafe provides tea drinking facilities from 2.00 PM to 5.00 PM. For the price, it can reach IDR 200.000 per person. In addition, you can also eat other menus in the form of cakes or pastries. Orchid Tea Lounge also provides a lunch menu opens from 11.00AM to 7.00 PM.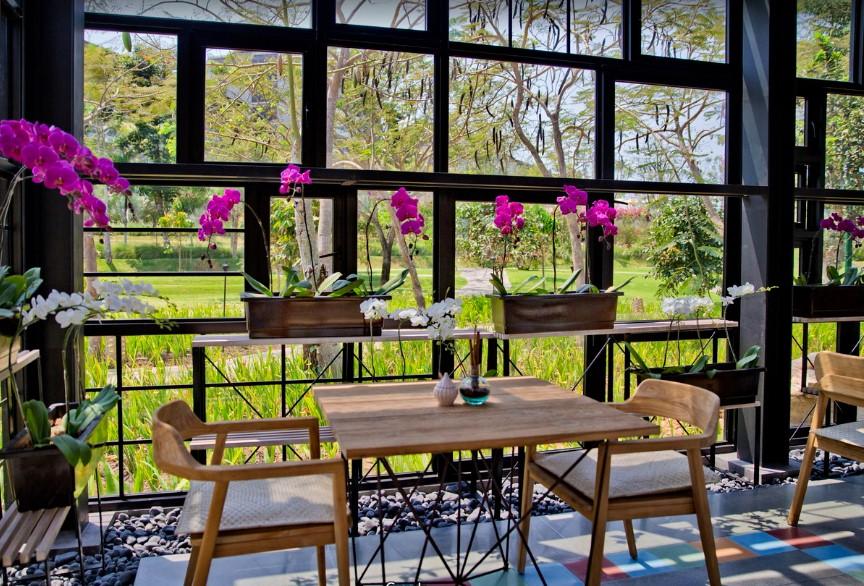 You can also choose the menu options provided such as traditional Balinese food menu or international menu. Not to forget, there is also a menu in the form of various types of fresh fruit, coffee, and others.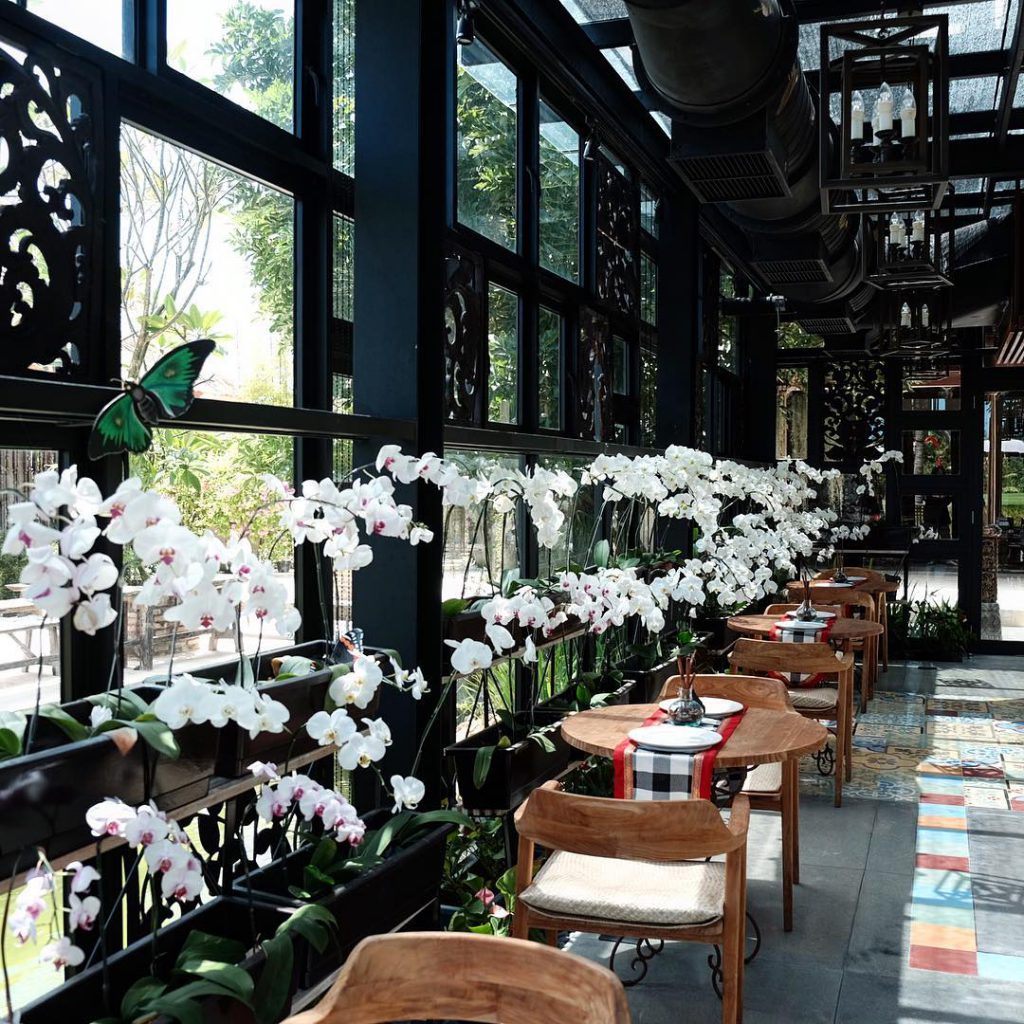 How To Get Orchid Tea Lounge
Orchid Tea Lounge is located in Karang Mas Sejahtera Estate, to be precise at the address of Karang Mas Street, Jimbaran. Visitors who are interested in coming to this place do not have to stay at the RIMBA Jimbaran Hotel. This place is also open to the public. If you are someone who likes a unique cafe atmosphere, Orchid Tea Lounge is a must stop during your vacation to Bali. Are Interested in visiting and witnessing a different atmosphere here?