Green Kubu Cafe
01/01/2023 14:08
---
Enjoying the beauty of the island of Bali is the best part enjoyed by many local and foreign tourists. In one of the areas in Bali, precisely in Ubud, there is a popular cafe. This cafe is known for its delicious food and the surrounding atmosphere which looks very natural and serene. The most recommended cafe for tourists to visit is the Green Kubu Café.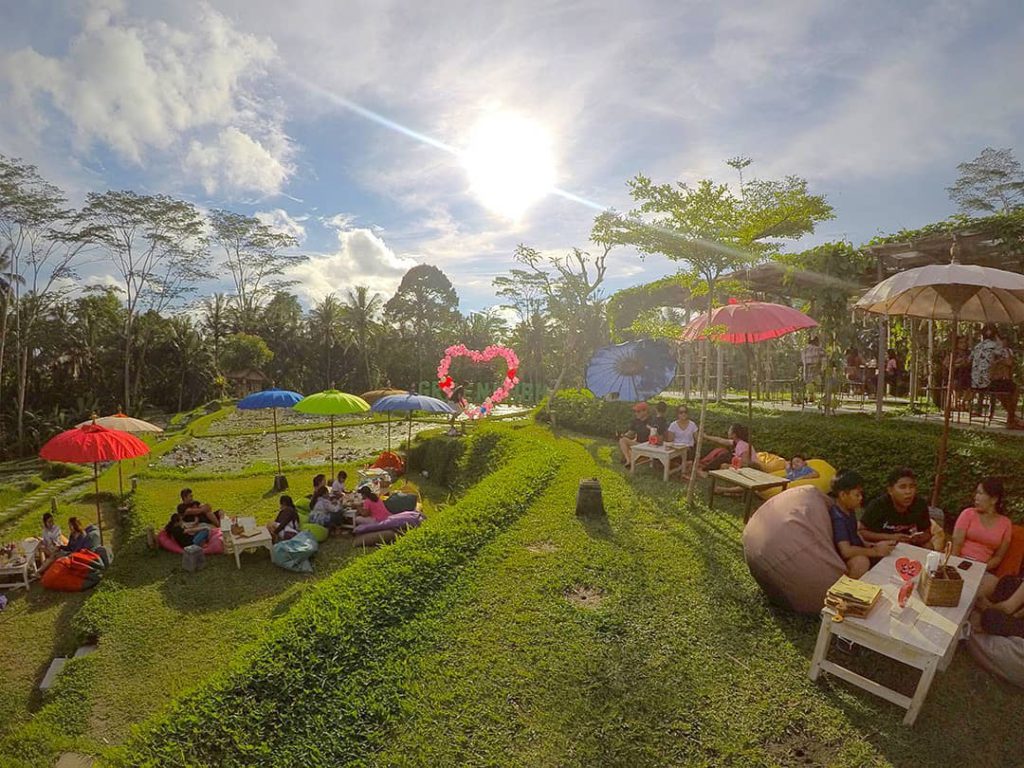 Existing Design & Atmosphere at Green Kubu Café
Green Kubu Café has a nice design combined with beautiful natural scenery. This makes this place one of the popular cafes in the Ubud area. Besides that, Green Kubu Café provides a diverse menu and of course has a delicious taste.
The rustic atmosphere that surrounds the rice fields is the hallmark of this cafe. Tourists can choose to enjoy culinary orders while enjoying views of the rice fields. Moreover, the location of this cafe is in the Tegalangan area which is very famous for its area which has stunning rice terraces.
In addition to the various menus offered by Green Kubu Café, this place also provides various seating options. The tourists can try to choose a seat in a way like a roadside stall. There are even outdoor and indoor seating options. Whatever the choice of room, tourists can still feel a very comfortable rural atmosphere.
With the surrounding environment, the cool atmosphere in the middle of the rice fields at the Green Kubu Cafe makes this place have many beautiful photo spots that tourists can use to capture their moments at this cafe by taking pictures. All available photo spots will certainly give a cool photo appearance.
Photo Spot at Green Kubu Cafe
The first cool photo spot at this cafe is the lotus pond. This pool has a color that is dominated by green with the words Green Kubu which is quite large and striking. Not to forget, the tourists who visit will also find a statue in the middle of the lotus pond. The location of the dining area can also be used by tourists to hunt for cool photos. Moreover, the seating design in this cafe is accompanied by colorful umbrellas and unique seats. Taking pictures with a sunset view as a backdrop in this unique seating area will offer a unique and cool atmosphere.
Green Kubu Cafe also offers hits that are currently popular in Ubud. The hits are Kubu Swing. The tourists can take pictures while trying the giant swing with a beautiful view. However, the opportunity to try Kubu Swing is not free.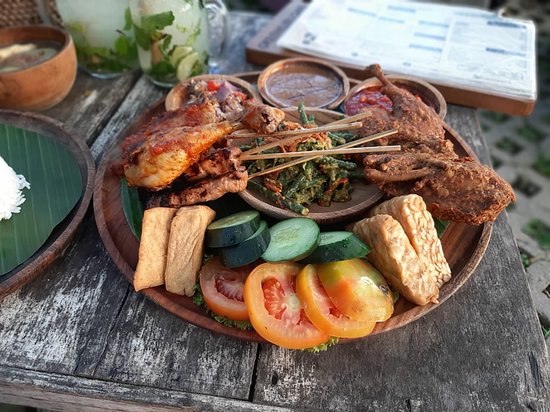 Green Kubu Café Menu Variations
The menu served at this cafe is very varied. Tourists can try fried rice or fried noodles which are known as famous menus. In addition, tourists can also order grilled corn with a spicy sensation. Menu prices at this cafe range from IDR 25,000 to IDR 50,000.
Location
Jl. Cinta belongs to the Banjar Pejenggaji area, in Tegalalang.