Geopark Batur Museum
03/09/2021 15:07
---
Who wouldn't be happy when the holidays arrived. Especially tourists who like traveling will definitely look for the best tourist destinations to visit. The island of Bali is often the best tourist destination chosen by tourists to visit because there are so many things of beauty and uniqueness that can be enjoyed. Especially its unparalleled natural beauty makes the island of Bali get the nickname as heaven on earth.
There are many attractions that can be visited while on vacation in Bali. There the tourists will be able to enjoy many fun and unforgettable things. Starting from natural attractions, cultural attractions, and various other interesting places, such as the Batur Geopark Museum.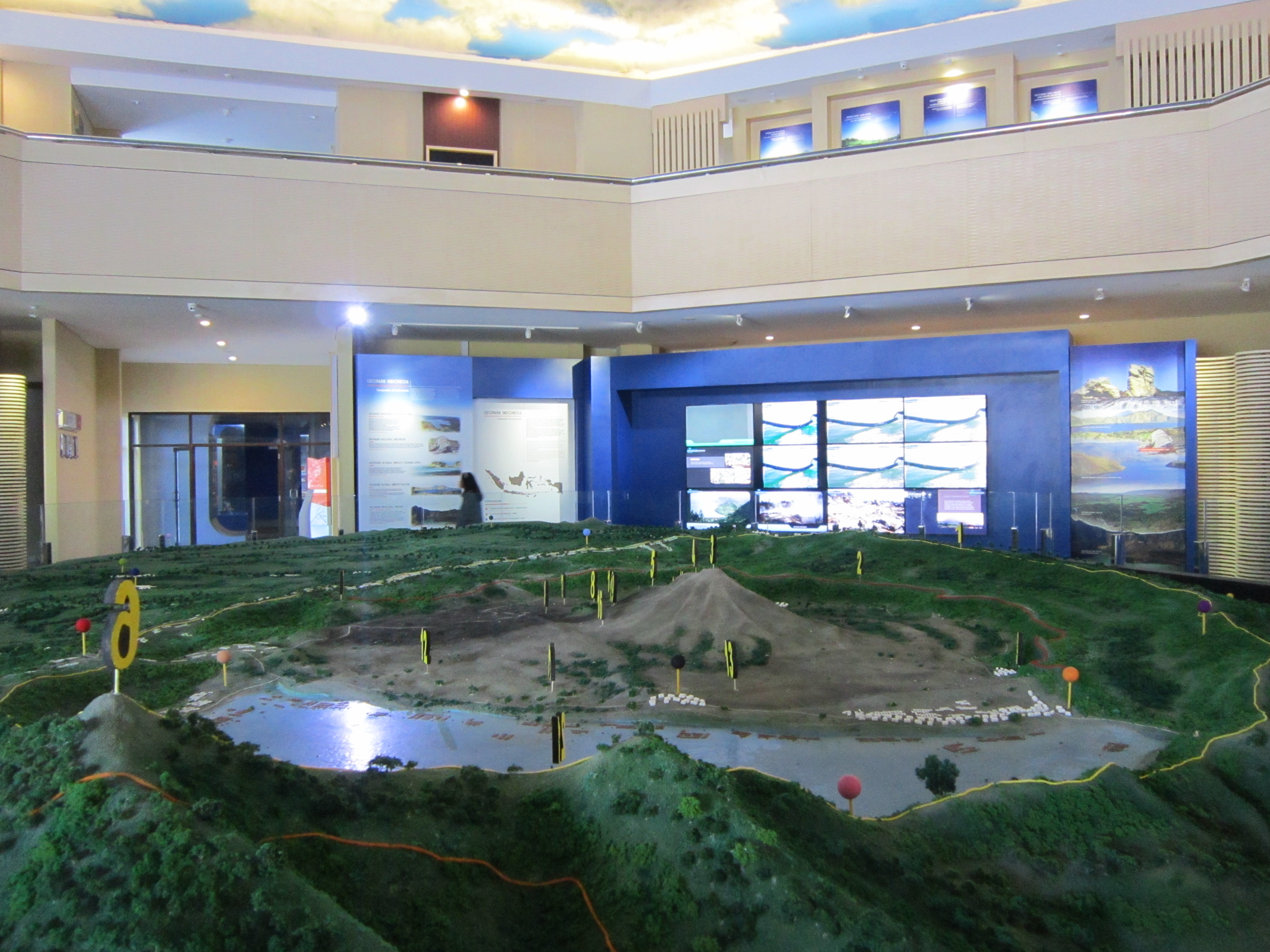 Batur Geopark Museum Design
Bali has a new tourist attraction, namely the Batur Kintamani Geopark Museum. The museum, which was inaugurated on April 1, 2016 by the Minister of Energy and Mineral Resources Sudirman Said, displays a collection that represents the three pillars of the geopark, namely biodiversity, geological diversity, and cultural diversity. At the Batur Geopark Museum, visitors can find out more about the history and geopark of Mount Batur.
The museum, which was built on an area of ??one hectare, serves as a geopark information center, both the Batur geopark and other national geoparks in Indonesia with a total of 33 locations. The Batur Kintamani Geopark Museum was built in collaboration between the Directorate of Volcanology and Geological Hazard Mitigation, Directorate General of Geology and Mineral Resources, Ministry of Energy and Mineral Resources and Bappeda Bangli Regency.
The History of Batur Geopark Museum
The development of the Batur Geopark Museum needs to be carried out after the Gunung Batur geopark was confirmed by UNESCO as a Global Geopark Network (GGN) on September 20, 2012. There is a uniqueness in the Batur geopark that is not shared by other geoparks, namely Mount Batur has two calderas.
What is special is that in caldera I, caldera II is formed. The caldera on Mount Batur is thought to have been formed after the occurrence of two major eruptions at 29,300 and 20,150 years ago. In caldera II there is also a crescent-shaped lake with a length of 7.5 kilometers and a width of 2.5 kilometers and is known as Lake Batur.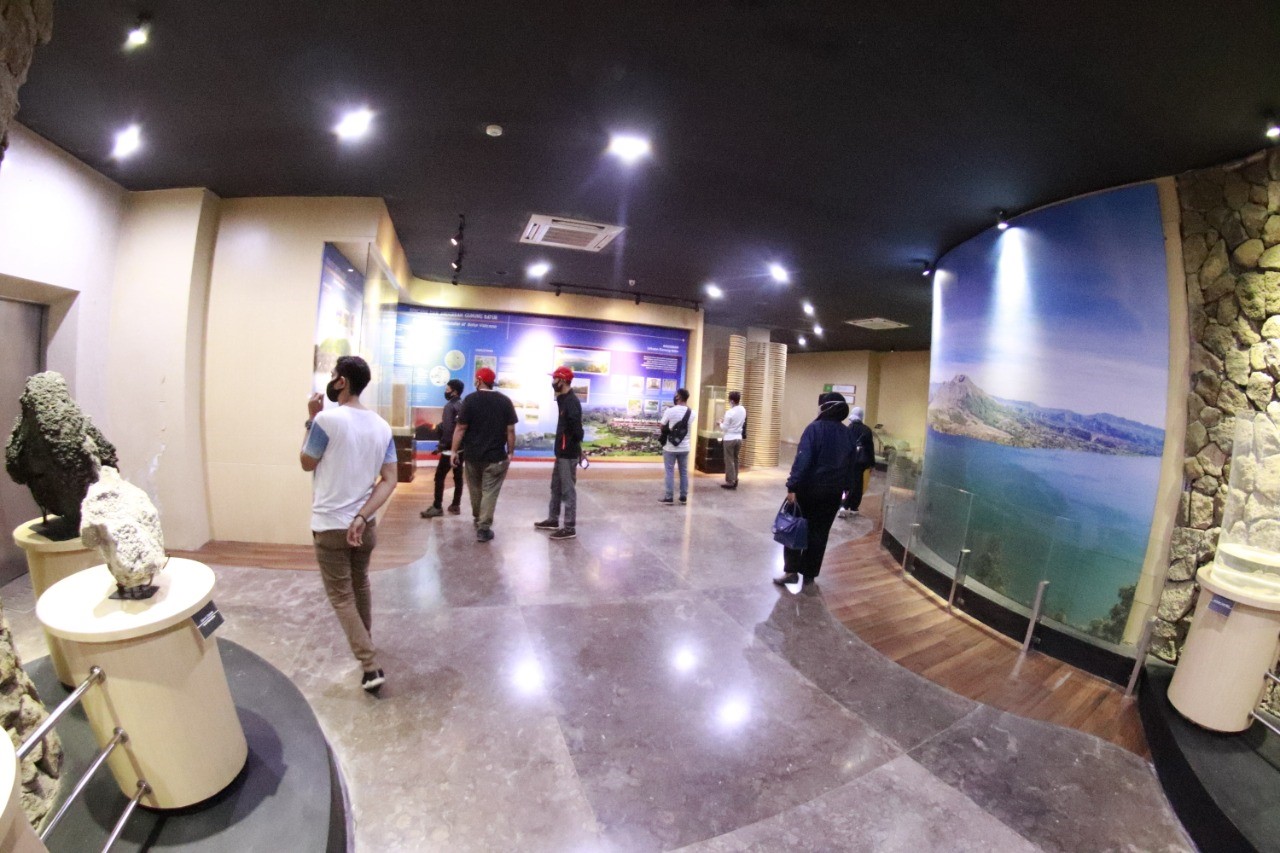 The Atmosphere of the Batur Geopark Museum
The Batur Geopark Museum has 2 floors. The first floor has the main lobby with rooms that offer a variety of geology. In the main lobby, visitors can watch the diorama of Mount Batur. The diorama presented is a miniature of Mount Batur and Lake Batur in a rectangular shape measuring 2.5 x 2 meters.
On the 2nd floor there is a room for biodiversity, cultural diversity, and an auditorium. In the auditorium, you can watch various educational films about volcanoes and geoparks.
In this Batur Geopark Museum building, you can also observe the volcanic activity of Mount Batur at the observation post. Observing volcanic volcanism activities can certainly be an experience and increase knowledge about volcanic volcanic activity.
Location
Penelokan Highway, Kintamani, Bangli Regency.
The Entrance Fee for Batur Geopark Museum
To enter the Batur Kintamani Geopark Museum, visitors must pay a ticket of IDR 20,000 for adults and IDR 15,000 for children.
Open Hours
The visit schedule at the Batur Geopark Museum is Monday - Thursday at 08.00 - 16.00 WITA, Saturday and Sunday at 08.00 - 14.00 WITA, while on Fridays and national holidays it is closed.