Gardin Bistro Café and Patisserie
05/11/2020 13:42
---
You can easily find popular cafes with an interesting atmosphere in Bali. One of them is the Gardin Bistro Cafe. Gardin Bistro is a restaurant that offers a fairytale feel like your dreams. Many of you find photos of this restaurant on Instagram, especially buildings decorated with glass and you can see the garden from inside the building.
There are so many cafes nowadays, especially cafes that have unique interior designs. Cafés like this are able to attract young customers to stop by. This restaurant could also make your photo more beautiful. This café with a gothic design in the medieval era is quite interesting to take pictures of. The interior that looks like a dance hall in a fairy tale reminds you of a Disney fairy tale. Vintage tables and chairs with colorful sola cushions are a bit cheerful. Outside the building, more precisely behind the building, there is a lush green garden.
The Beauty of Gardin Bistro Cafe
With an easy and cozy room arrangement, you will feel at home in this restaurant. Especially the back building that looks like a greenhouse-like a fairy tale. For those who like selfies, don't miss the photo here. Right behind the café is also a bar for those of you who want to buy some time. This gothic restaurant design embodies your fairy tale fantasy.
With its unique design, this restaurant also provides a high appeal for young people. Those who come to this place are not only local tourists but also foreign tourists. This proves that the restaurant's interior is not only pleasing to the eye but also provides comfort to its guests.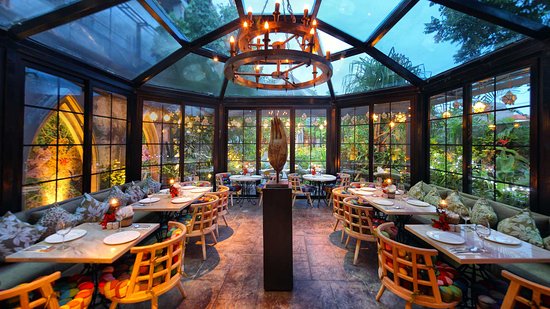 Food Menu at the Gardin Bistro Cafe
The menu offered combines Balinese and international dishes cooked and served in international style. Unique combination to try. There are several recommended menus, appetizer foie gras with mangosteen salak puree, foie gras combined with mangosteen and salak which are Indonesian fruits, the result is soft foie gras, buttery plus a fresh sweet and sour taste.
Fried shrimp and mango salad, a combination of crunchy shrimp and sweet mango has a unique taste in the mouth. There is also a seafood menu, namely escargot (snails with butter). Braised beef cheek is soft, guaranteed to make you addicted. Asian glazed orange and honey turkey breast menu which is rare but still has a great taste
For those who are vegetarian, there is also the tempeh Reuben, tempeh sandwich. In this cafe there is also an all-day brunch menu, namely Balado Egg Benedict potatoes. For drinks, there are high tea and cocktails (alcoholic or not). For a relative price and in accordance with the dishes served.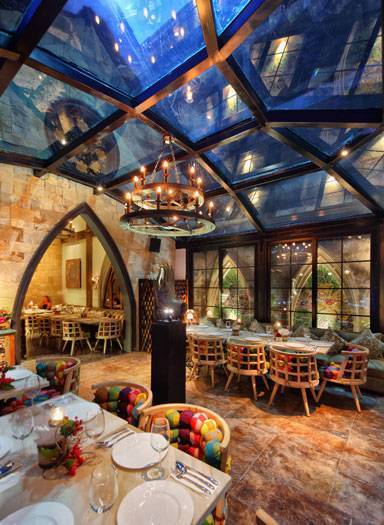 Gardin Bistro Cafe location
Located on Petitenget Street No.106, North Kuta, Badung Regency, Bali. It's not too difficult to find the location of this cafe. You just have to visit Petitenget Beach, which is one of the beautiful beaches on the island of Bali. In the Petitenget area, there is also a beautiful seaside temple, Pura Petitenget.