Folks Ubud and Pool Garden
26/05/2020 15:18
---
REFRESH YOUR MIND IN FOLKS UBUD & POOL BALI
Bali is still tourists' choices for such a long or short vacation with a variety of budget since forever. Ubud. which is dominated by green, and famous for its beautiful nature is the main attraction that attracts so many tourists both local tourists and foreign tourists.
Relaxing for a moment in Ubud to refresh your mind and release stresses and burden that you have been carrying is not a bad choice instead of just visiting the beach. There are so many interesting cafes lined up and tempting for you to be explored. One of the interesting Café you need to explore is the Folk Ubud and Pool Garden, Bali.
ABOUT FOLK UBUD & POOL GARDEN
Folk Ubud and Pool Garden is one of the cafes in Ubud area that has an environmentally friendly concept and accentuates the natural scenery so that this Café uses wood materials to reinforce the concept. In 2016, Folk Ubud Café showed a new look with the addition of a swimming pool in the center. This unique design makes this cafe has its own characteristics compared to the others.
The swimming pool that is provided by Folk Ubud and Pool Garden Bali used a lagoon concept, and on the right and left side, there is an Arabian night-shaped gazebo complete with a soft bed and pillows that are accompanied by curtains that can be closed if you want to have such as more privacy. You will not be charged for additional fees to swim in this pool, but if you want to use floaties in various forms, you will be charged for additional fees.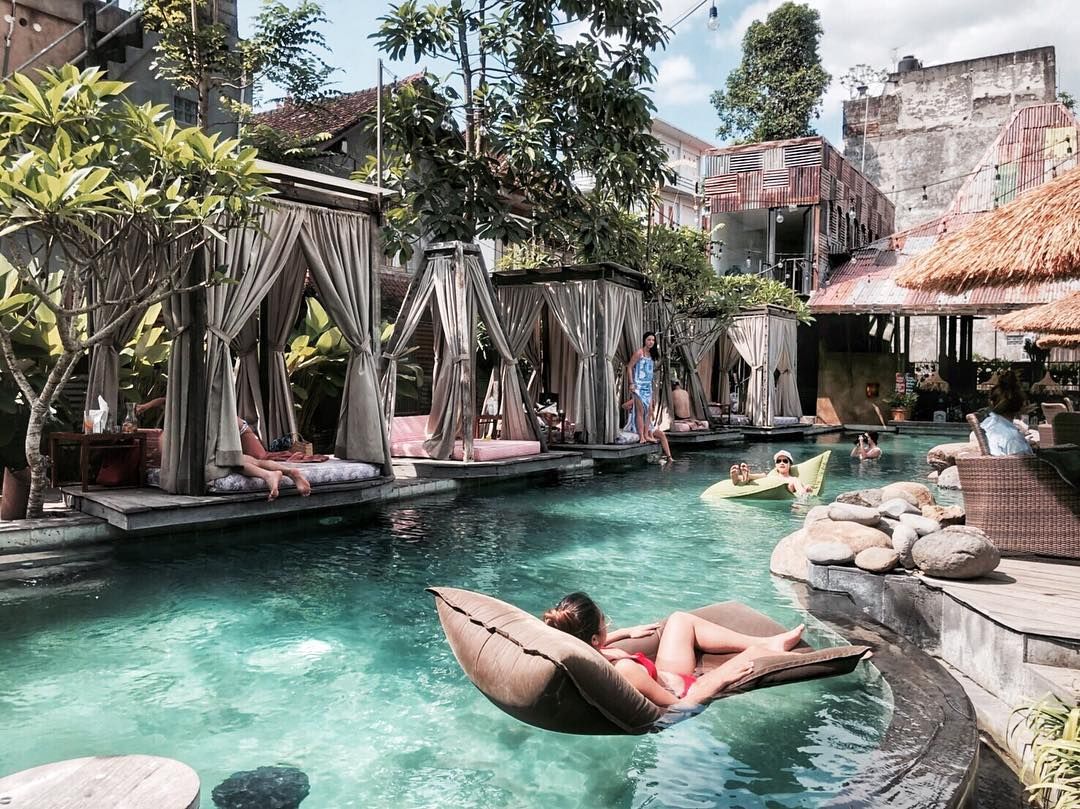 In addition to the Arabian Night gazebo, there are comfortable chairs made of rattan complete with umbrellas and there is also a large natural stone that makes this swimming pool like a river with beautiful and natural scenery.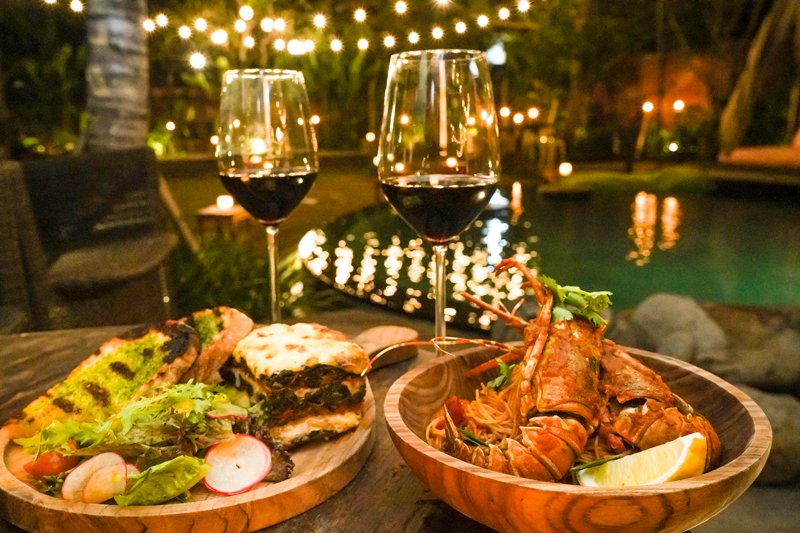 FOLK UBUD & POOL'S MENU
Besides the pleasant panorama, the menu that Folk Ubud & Pool Garden offers are also various from appetizer, beverage, food, and dessert. Some favorite menus here are chicken prawn, blue dragon, mojito variants, and pizza. The bar and the kitchen are outdoor, so while you are waiting for your order, you are able to watch the chef cooking the dishes you ordered.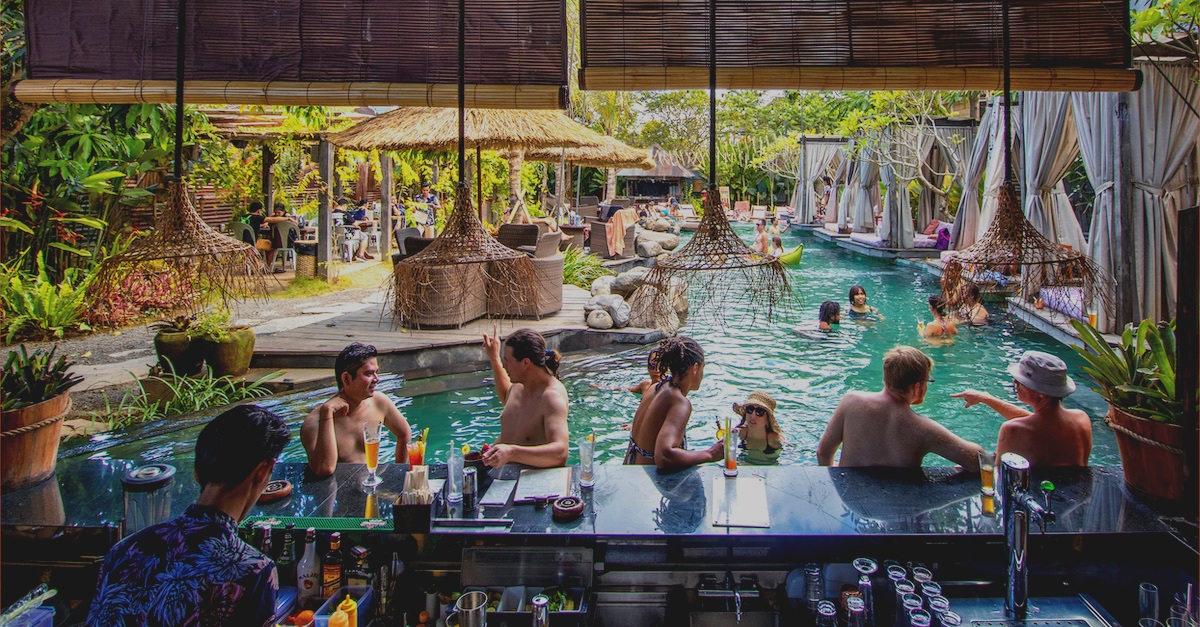 Folk Ubud & Pool Garden Bali also provides dishes for vegetarian guests. To enter this Café, the tariff is around IDR 50,000 per person and the food and beverage here are started by IDR 50.000.
LOCATION AND ACCESSIBILITY
This instagenic café is perfect for a visit with family, friends, or your loved ones. If you want to enjoy live music from DJs, you can visit this Café at 21:00. Folk Ubud and Pool Garden is located on Monkey Forest Street, Ubud, Bali. From the center of Kuta, it could take around 3 hours driving even if it's not in a state of traffic. This café is open daily from 09:00 to 23:00.
Around this Cafe, there are many attractions and lodging accommodations such as Gunung Lembah Temple, Ubud monkey forest, and Ubud Palace.