Folie Kitchen and Patisserie Bali
24/07/2020 19:56
---
One more cool place to gather with your friend in Bali is in the Canggu area, namely Folie Kitchen and Patisserie. Folie Kitchen and Patisserie provides a menu that will arouse your taste. In addition to a menu that is certainly very tasty and filling the stomach, the design and theme adopted by Folie Kitchen and Patisserie provides an atmosphere of the room that will make you more calm and comfortable. Specifically, you can find the pastry menu in this restaurant.
Serving food with French flavors combined with local ingredients, you can make Folie Kitchen and Patisserie an alternative place to gather with your friends, whether school friends, college friends, or colleagues. The food in this restaurant is specially cooked by a renowned chef, Stephen Demone.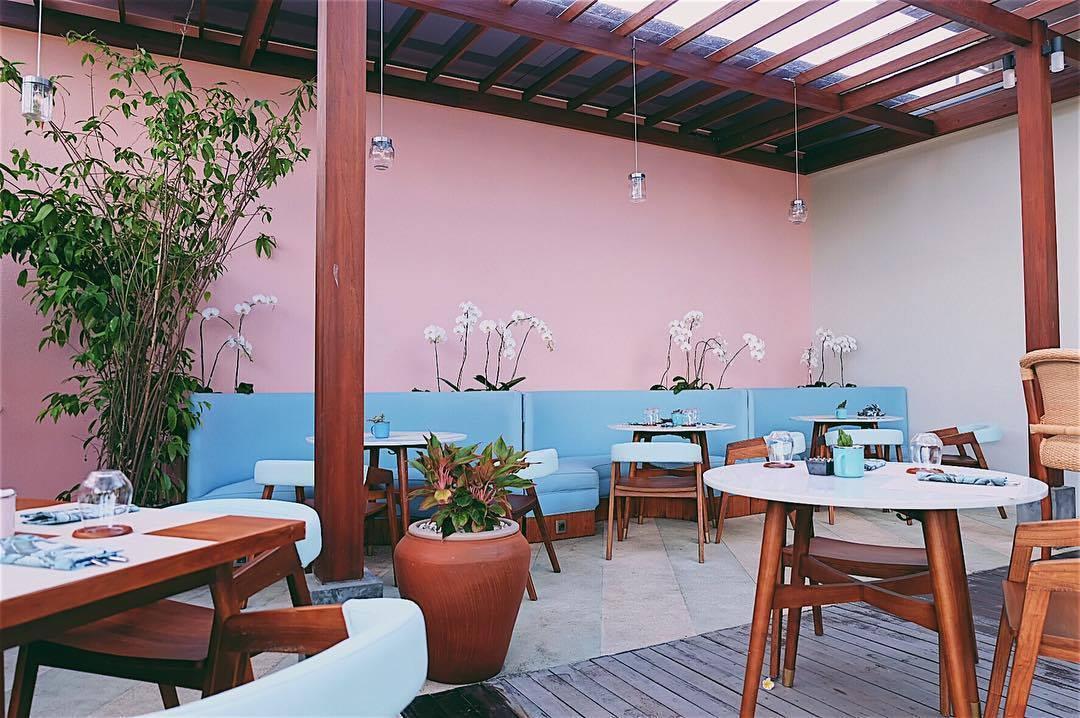 Why Folie Kitchen and Patisserie?
You will not only be satisfied with the menus. Being in Folie, you will be made comfortable. Folie Kitchen has a cute interior design. The room is dominated by a combination of soft pastel colors such as pink and blue. Equipped with tropical murals such as pictures of flowers make this place also fit as a photo spot.
The various menus at Folie are made with ingredients of good quality. Menus are served in various ways such as salads, sandwiches, pasta, a la carte menu, and seafood.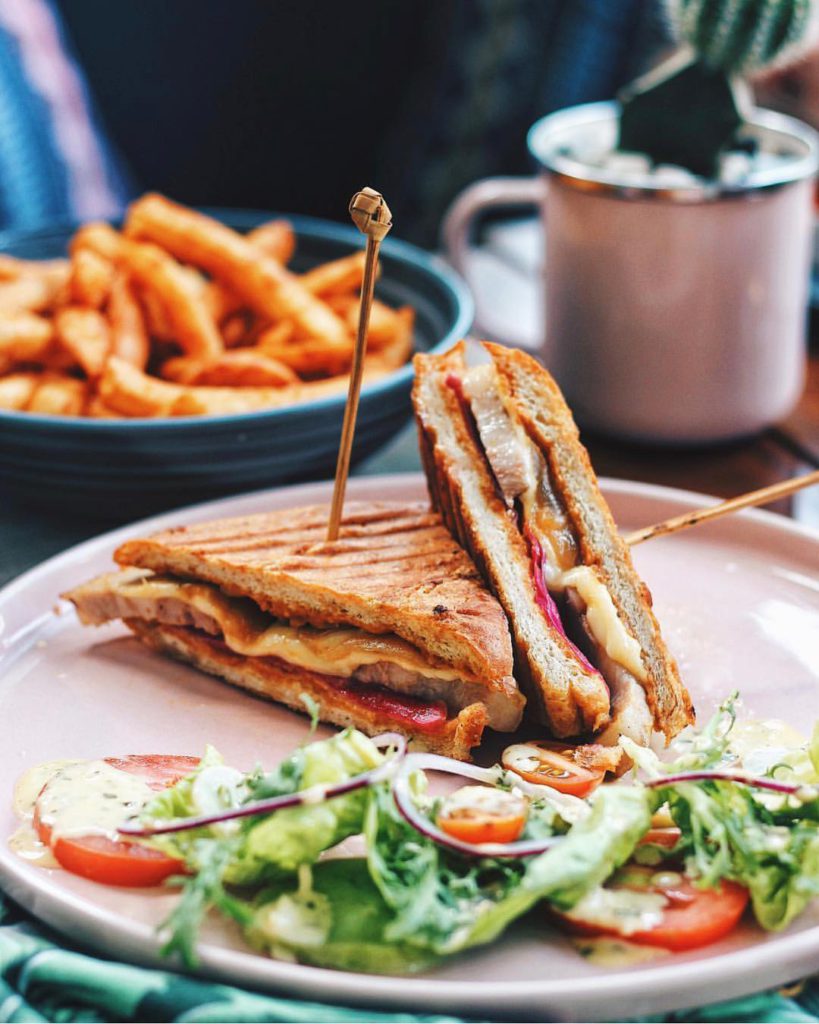 You can try various salads served by Folie Kitchen and Patisserie, such as Folie's Caesar Salad, Nicoise Salad, or Fried Soft Shell Crab. There is a salad menu in the form of Javanese Fresh Mozarella which is roasted tomatoes, Parmigiano cheese crust, basil pesto, rocket salad, and balsamic vinegar reduction.
Or if you want to taste the Karangasem Coconut Shell Smoked Pork Belly sandwich, where you will be spoiled with a serving of bread with melted Comte cheese, petite salad, dijon mustard, and red cabbage. Various types of pasta are also available for you, such as Angel Hair Pasta Aglio E Olio or Spaghetti Vongole Sumbawa Clams.
As a companion to your meal, there are fresh drinks like Frozen Pineapple Basil. Or you want to enjoy a cup of coffee, then try a cup of Americano. And if you want a lighter coffee, just order Cafe Latte.
Not only serving food, but Folie Kitchen also has a variety of pastries and cakes that are ready to sweeten your day at Folie Kitchen and Patisserie Canggu. The variety of cakes that are served are also so tempting with a funny and colorful appearance.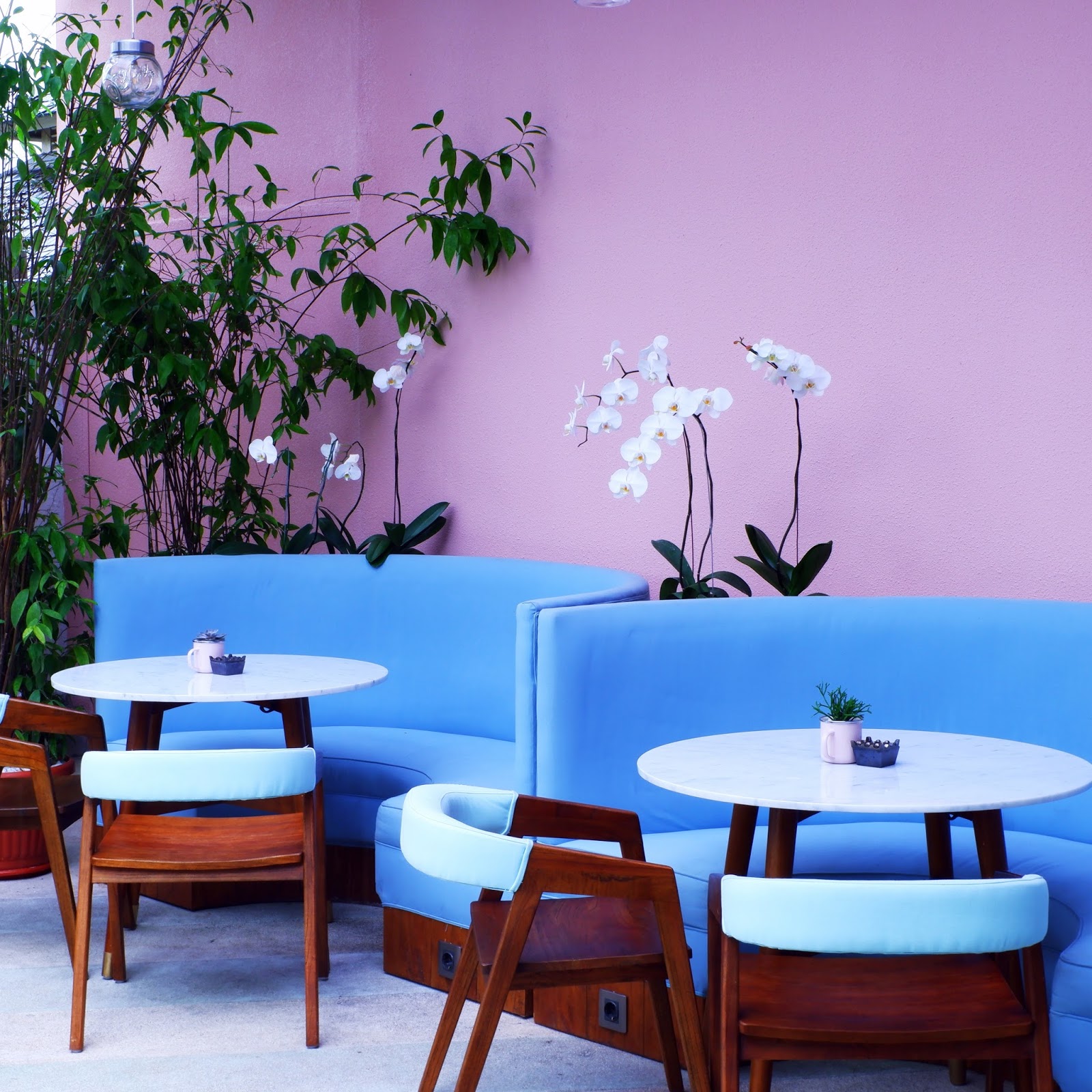 Strawberry Tart Folie where your mouth will be spoiled with sweet and fresh taste. Cream butter along with chunks of pistachios and nuts enhances the appearance of this Strawberry Tart Folie. There's more like Banocoffee, you will be subdued with coffee cream and caramel, bananas, and milk chocolate. Is a fitting combination.
Besides being able to be used as a place to hangout, Folie can also be used as a place for birthday celebrations. You can celebrate anyone's birthday at Folie Kitchen & Patisserie and order a variety of pastries and cakes.
Location and Accessibility
The price offered by Folie on the menus starts from IDR 20,000 - IDR 200,000. If you are also interested in visiting Folie Kitchen & Patisserie then go straight to its location on Subak Sari 30A Street, Canggu, North Kuta, Badung Regency, Bali. Folie will open every day around 8:00 to 22:00.