Firefly Eco Lodge
12/05/2020 22:39
---
SLEEPING WITH FIREFLIES IN FIREFLY ECO LODGE BALI 
Bali does offer many things that can make tourists feel at home for so long. The beauty, the culture, arts, and customs, dining venues, also accommodations that provide lodging ranging from economy class to luxury five-star resorts. Bali has it all, but staying at a Hotel, Villa, or Homestays probably so usual for travelers, maybe including you? Some Hotels, Vilas, and Homestays are offering Beach, Rice Fields, and Nature as the view, but instead of seeing it as a view, how about getting into it? living and sharing a place with nature creatures, change the view from rice fields or beaches to the sparkling stars over the skies! Have you ever experienced that? If you happen to go on a vacation in Bali, Firefly Eco Lodge could grant your wish.
Located in central Ubud, Firefly Eco Lodge offers quiet and peaceful bamboo cottage accommodation in the rice fields. The walls and ceiling are made of intricate and unique woven bamboo. The cold wind at the night and the warm ray of the sun will feel so comfortable over your skin. Worry not, even though the ceiling is made by bamboo, you will never get rained on when the rain comes.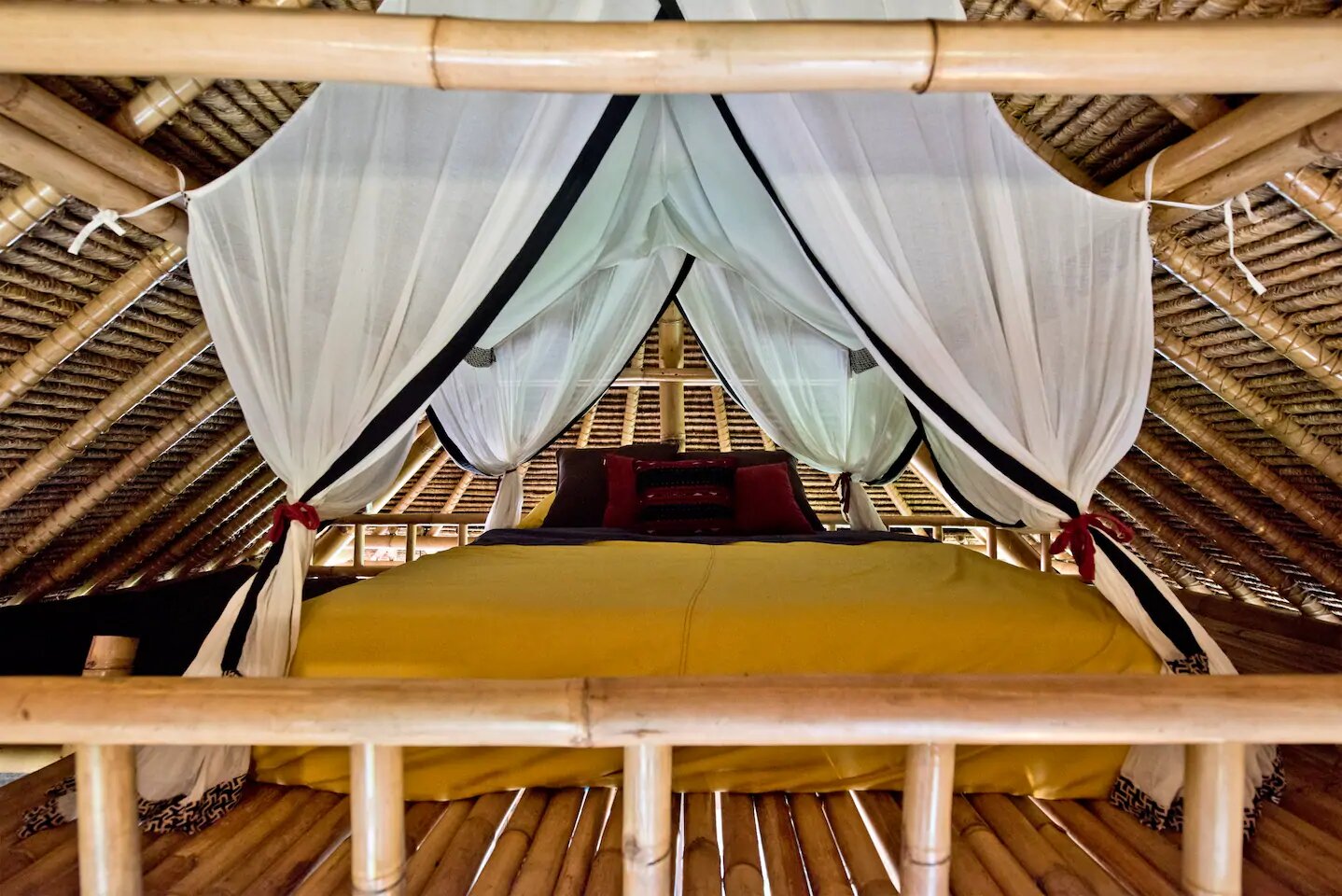 WHY FIREFLY ECO LODGE?
The outdoor concept and integrated with nature is widely offered nowadays in Bali, but Firefly Eco Lodge has its own uniqueness. Starting at IDR 300,000, Firefly Eco Lodge offers the sensation of an outdoor dinner where the guests could have their dine under the sparkling stars. The guest can also see twinkling fireflies flying over the rice fields. If you stay here with your couple, Firefly Eco Lodge could give you a romantic experience at night.
When you wake up in the morning, there will be a breakfast meal ready for you to eat. Facing the rice fields, your breakfast will taste more delicious and the comfort that is offered can release the burden you have been bearing.
Overnight at this bamboo house could also give you the sensation of being one with nature because you will hear the sound of insects, and flowing river. There is a comfortable bed in the attic, Firefly Eco Lodge is also equipped with a modern bathroom and toilet. In addition, this homestay also provides interesting decorations in beautiful touches such as chandeliers made of shells, and marigold flowers on the bed.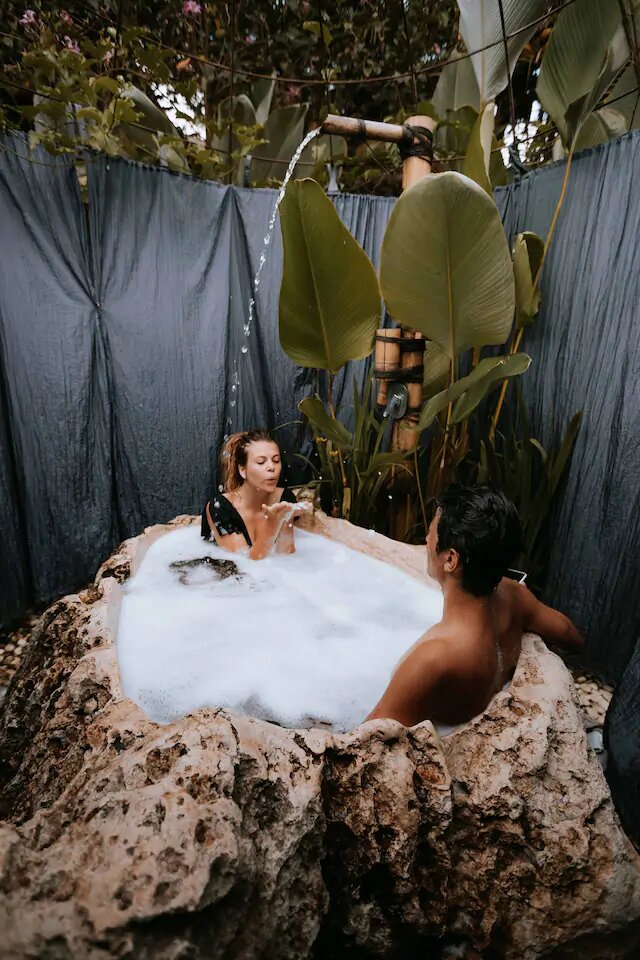 You can choose to tour and enjoy attractions around Ubud for your next activity, or if you prefer to stay inside the homestay, you can do light trekking activities, take a walk along the rice fields and watch the farmers are farming.
THINGS TO REMEMBER
 If you are afraid of heights or don't like the outdoors with the occasional wild visitor, Firefly Eco Lodge is not for you. If you are adventurous and a nature lover you may think it's the coolest place you have ever slept.
b.      Firefly Eco Lodge is located in the rice-fields and because of this you should expect to see lizards and dragonflies and other such bits of nature.
c.       Breakfast is not included in your stay, but Firefly Eco Lodge does provide a Delicious vegetarian breakfast that is different every day for $3. If you are vegan or have other special dietary needs, you can tell your needs, but as they are outside Firefly Eco Lodge's daily routine, the company will ask that you pay an additional $3 per day for a custom meal if you want something other than what is served.