Dusk Blue Restaurant, Sanur
29/03/2021 22:26
---
Finding good food while on vacation to Bali is indeed very easy. There are so many option that you could take to enjoy the meals, but for all of you travelers that come with your little one, you probably need to choose carefully a restaurant in Bali that offers a kid-friendly atmosphere and menu. As a consideration, you can make a choice at Dusk Blue Sanur Restaurant.
This restaurant is a versatile dining place. You will not only find this place as a restaurant, but as a cafe as well as a shopping place. In addition, Dusk Blue Sanur also has a relatively long opening time. You can use this place when you want to eat in the morning, during the day, or have lunch.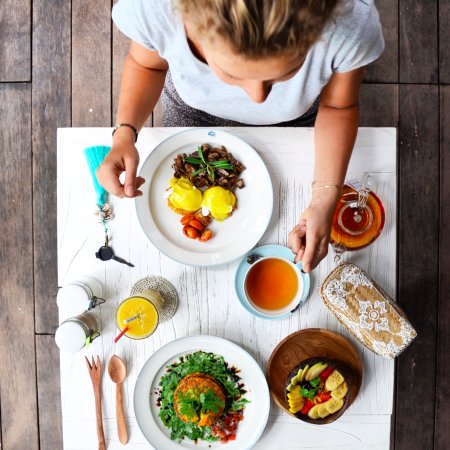 Calm and Relaxing Atmosphere at Dusk Blue Sanur
As a kid-friendly restaurant, you need to make sure that Dusk Blue Sanur is the right location. Child-friendly restaurants must be able to present a calm atmosphere and away from being noisy. That way, you and your little one can enjoy time together comfortably.
The rooms that you can find at Dusk Blue Sanur are also spacious. The breeze also feels so good while in it. The way the restaurant manager arranges the interior is also interesting. Inside the restaurant, you will find an interior design that is perfect for a cafe or restaurant in the tropics.
The next thing that makes this place interesting is the collection of books that visitors can use. The books that are here are traveling-themed books. So, for those of you who come with your little one, you can invite them to try various fun games such as puzzles or drawing tools.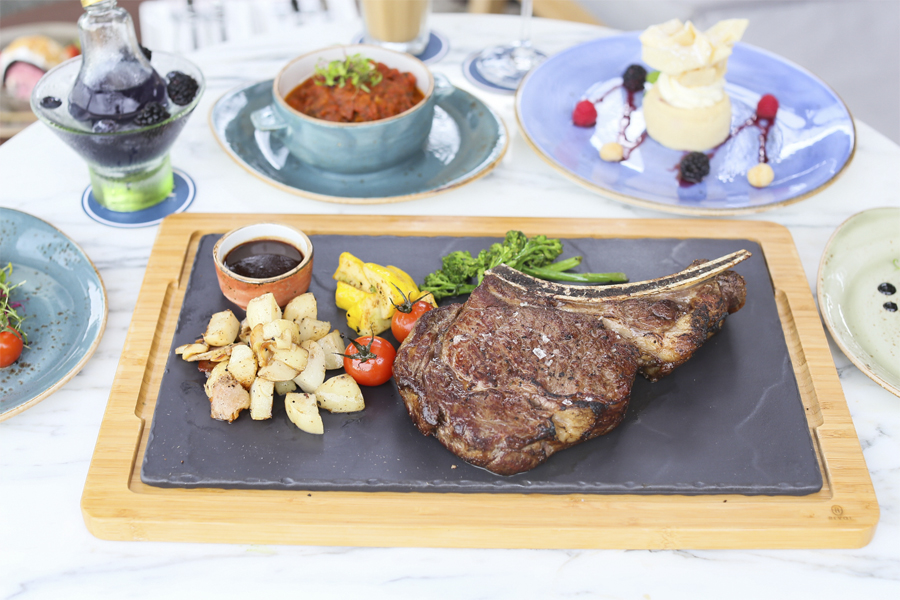 Healthy and Delicious Menu Options at Dusk Blue Sanur Restaurant
The next advantage provided by Dusk Blue Sanur can also be found in the row of menus they provide. Here, you won't find a menu specifically aimed at children. Even so, you will have no trouble finding the food that your little one enters while here, including ice cream, banana bread, and others.
Then, what about the menu options for adults? Quiet. The restaurant also provides an interesting menu and tastes delicious on the tongue of adults. In fact, you can find menus in various variations, ranging from healthy food, vegetarian to conventional food. That way, this restaurant is also very appropriate if chosen as a gathering location for many people.
Location of Dusk Blue
The food prices set by Dusk Blue Sanur are also quite affordable. You can get the average food in this place with official prices ranging from IDR 50.000 to IDR 70.000 per portion. With this official price, you can eat glutten-free, vegetarian, and other foods. In addition, Dusk Blue also provides a special area for visitors who want to shop. In this area, you can find various handicraft products, including unique woven bags.
You can find Dusk Blue Bali at the address Jl. Duyung NOmor 3, Sanur. The location is close to Sanur Beach. In addition, you can also find famous restaurants not far from this place to eat.