Double Six Beach
09/07/2021 22:36
---
The excitement of vacationing in Bali is second to none. Who does not know the island of Bali? This island is often a favorite and popular tourist destination. Many local tourists and even world tourists visit Bali to spend vacation time and have fun with loved ones.
The island of Bali is indeed famous for its natural beauty and unique culture. Many tourist attractions that display all their beauty and uniqueness, ranging from natural attractions, cultural attractions, and various other interesting tourist attractions. One of them is like this Double Six beach.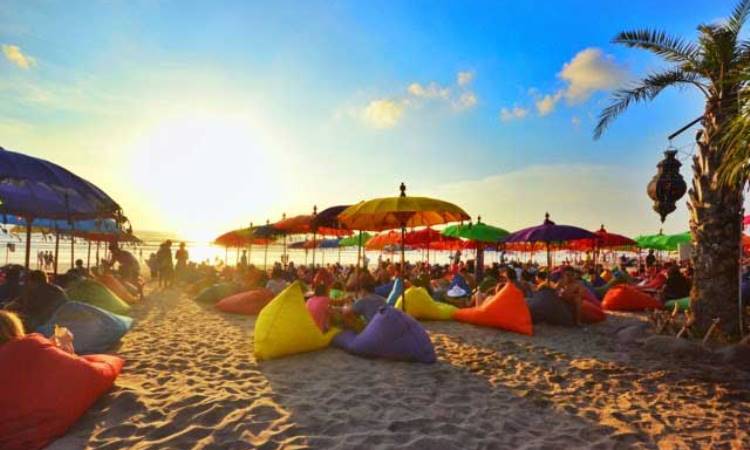 Characteristics of Double Six Beach
Bali seems to never get tired of always presenting its natural beauty. Rows of beautiful beaches seem to tempt to always be visited. Likewise Double Six Beach whose beauty is not inferior to the neighboring beach, Kuta Beach, Bali. Double Six Beach itself is in a row with Kuta Beach and Legian Beach. If you want to explore this beach more, tourists can take it on foot starting from along the shore of Kuta beach, then Legian Beach continues to Double Six Beach.
Because it is on the same coastline with Kuta Beach and Legian Beach. This beach has the same characteristics as the two beaches, namely white sand, with sloping and flat contours, and a very wide sandy area. What is interesting and characteristic of Double Six Beach is the many colorful umbrellas that are perfect for hanging out while enjoying the sunset. These umbrellas are indeed provided by the cafes that line the beach for seating while enjoying the dishes served.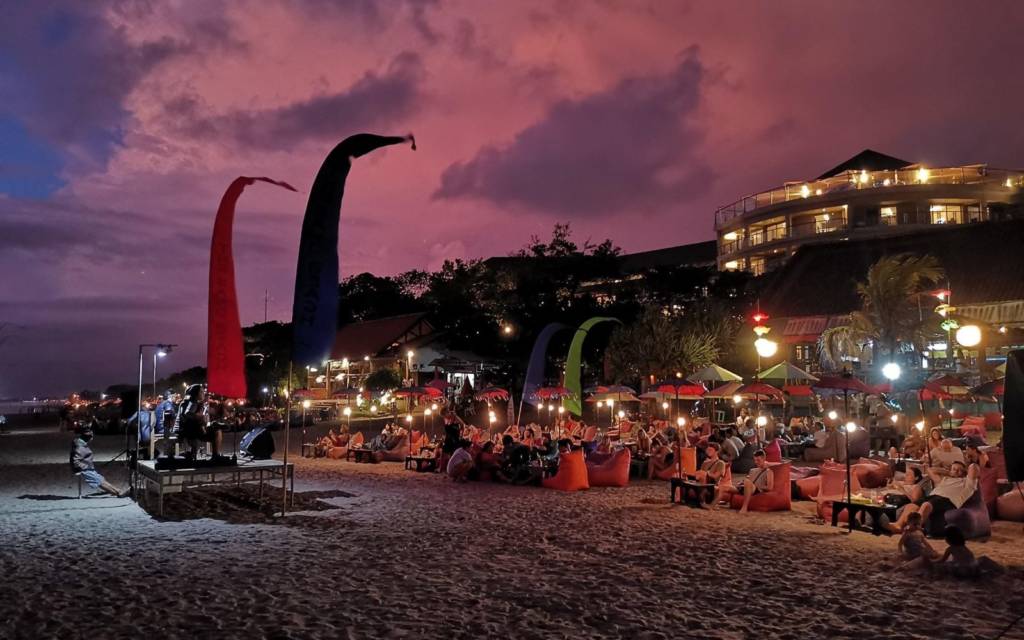 Fun Activities at Double Six Beach
The name double six itself is taken from the name of a discotheque just across the beach, namely Double Six Club (66). This discotheque is very crowded with tourists who are nightlife enthusiasts. After visiting the beach with its beautiful sunset, after night tourists can come to Double Six Club to enjoy the hectic beach party accompanied by entertaining music.
In addition to hanging out while eating and enjoying the beautiful sunset, tourists can also surf or just play in the sand on the beach. The waves on this beach are big enough so it is suitable for surfing. The best time to surf is around 8 am, because the waves are still quite high and good for surfing. Jogging or jogging is also very comfortable to do here. There is also a bungee jumping facility for those who like an adrenaline challenge. Jumping from a height of about 45 meters from above is not an easy thing to do. Make sure tourists come during July-September because in these months the sky is very clear and very friendly so it is very appropriate when you want to see the sunset perfectly. The bright blue sky will reveal the sunset with a romantic orange light.
Location
Legian, Jl. Double Six, Seminyak, Kuta, Badung Regency.