Diamond Beach Nusa Penida
13/04/2021 18:39
---
Holidays in Bali are no doubt about the excitement. There will be a lot of beauty and uniqueness that can be enjoyed while on vacation in Bali. Many tourists, both local tourists and foreign tourists who are busy visiting this island to spend vacation time and make the best moments together with loved ones.
There are many tourist objects that can be hunted while on vacation in Bali. Tourists will never run out of choices of popular tourist objects to visit, ranging from natural attractions, cultural attractions, and many more. One of them is like Diamond Beach in Nusa Penida.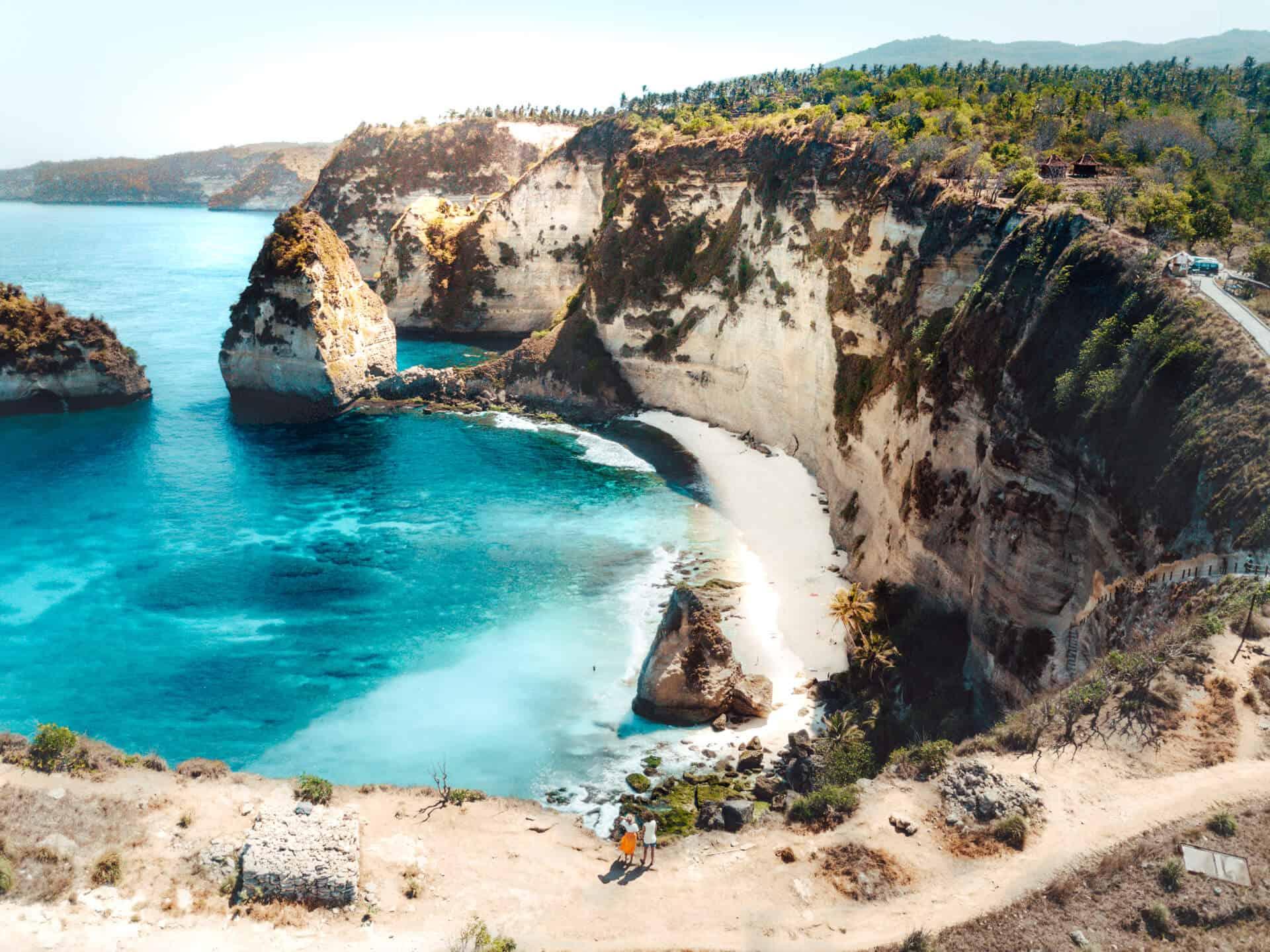 Vacation Atmosphere at Diamond Beach
Tourists should know that in the past, this beach could only be enjoyed from the top of the cliff. Only local residents can reach the beach to start their routine, such as fishing. Then in 2018 road access was built so that visitors could more easily get to the shoreline. The road access built by local residents is in the form of a ladder from the hillside wall with a rope boundary. Visitors have to be more careful when going down a fairly steep path for about 10-15 minutes.
At least you also have to prepare enough energy and stamina to go to Diamond Beach. It is not recommended for young children or elderly parents to descend this place, especially visitors who have a phobia of heights. Diamond Beach has a fairly steep seabed contour. If you want to swim, it's better to choose a place around the beach. Especially because there are no lifeguards on this beach, so visitors must pay more attention to safety.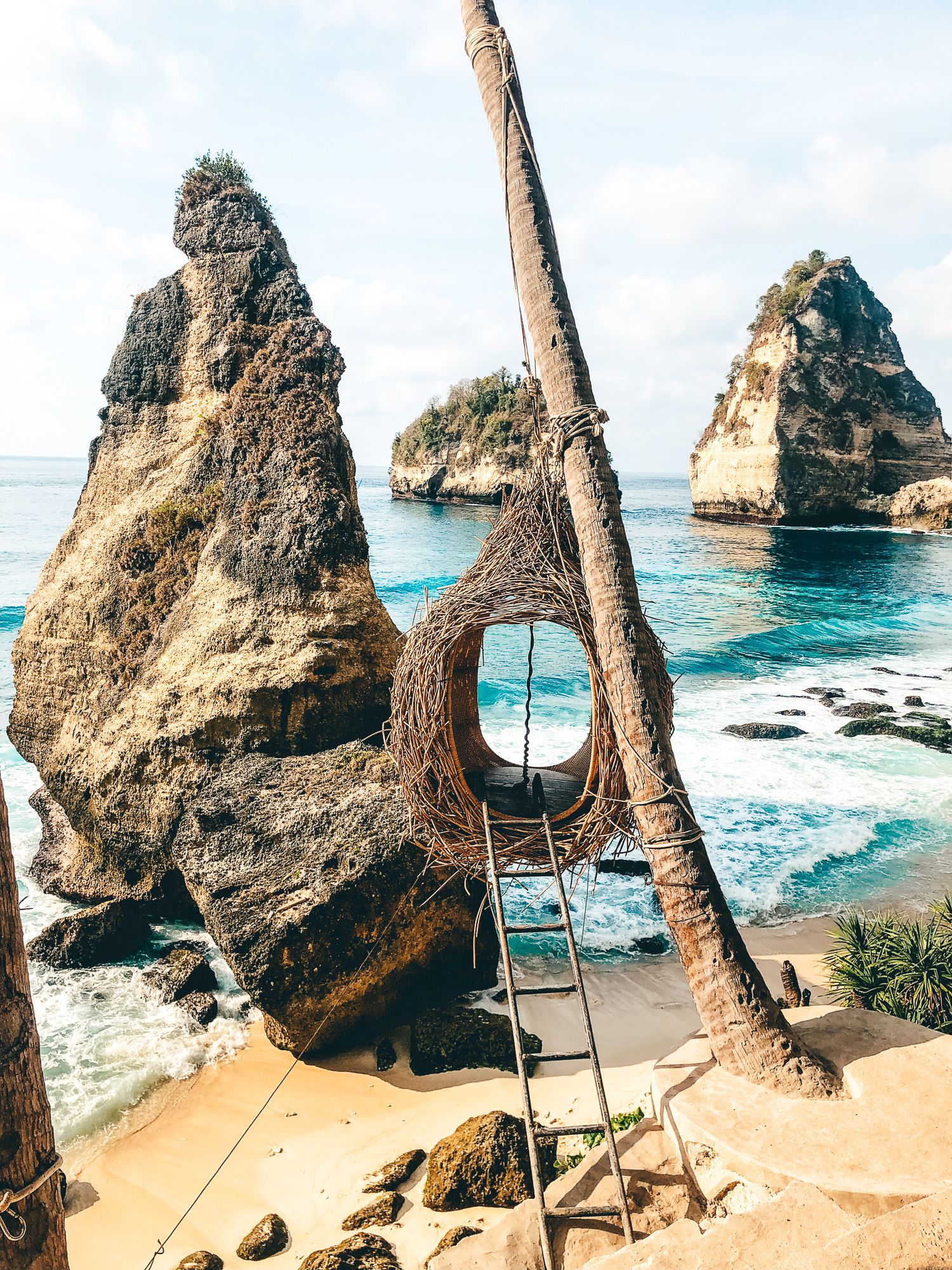 The Fun Activities At Diamond Beach
Tourists can also take advantage of the stairs to the beach as one of the Instagenic photo spots with a blue background of sea water decorated with amazing rock cliffs. The morning is the best time to visit Diamond Beach. If the visitors come since morning, they will have longer time to enjoy the natural beauty of the beach.
Every tourist who visits this beach needs some tips that need to be remembered. Where it is necessary to bring your own food and beverage supplies because there are no food stalls around the tourist area. Visitors are advised to use comfortable sandals because tourists will walk a little further and wear sunblock so that their skin is protected. Then don't forget to bring an umbrella and wear clothes that absorb sweat.
Route to Diamond Beach
To go to Diamond Beach, visitors must first take a speedboat or fast boat to Nusa Penida Island. Departures can be started from Sanur or Kusamba pier and get off at Toyapakeh pier or at Banjar Nyuh port. The following is the route to Diamond Beach:
- From Toyapakeh
Visitors must drive by motorbike or car that can be rented to Diamond Beach, about 60 minutes with a distance of 28 km to the eastern part of the island.
- From Banjar Nyuh port
Visitors will travel approximately 45 minutes to Diamond Beach by renting a motorbike or car.
Location
Banjar Pelilit, the village of Pisianutan, Nusa Penida District, Klungkung Regency.