Delicious Pork Culinary Tour
02/05/2020 12:25
---
Bali Island Tours
Bali is a tourism icon, which means that Indonesia's most popular tourist destination for foreign tourists. The island which is also called the Island of the Gods is like the heaven of tourism that is second to none for world tourists. With all the beauty, activities and glittering lively nightlife and its natural charm that is unmatched is the tourism potential of Bali Island which makes it the most popular tourist destination. Various international awards, especially in the field of tourism have been received by Bali Island.
In addition to its extraordinary and complete natural beauty, Bali also has a charm on every aspect of the existing tourism such as nature tourism which contains several natural and mountainous adventures which are also the main attractions of tourism in Bali. Then cultural tourism in Bali such as dance and drama are an inseparable part of worship in temples and sacred celebrations. Then the shopping tour in Bali, which is a pleasant moment for shopping, starts from searching for the special goods of the tourist area, which often become souvenirs as a memento. Including culinary tourism in Bali. All tours in Bali have a myriad of fun activities that can be done.
 
Bali Culinary Tours
Many food choices, ranging from simple dining places to luxurious ones. Places to eat that provide international food to Balinese specialties and other Indonesian dishes that are scattered in every corner of Bali Island. Everything can be tried during a vacation in Bali.
One of the famous Balinese specialties is pork roll. Maybe for some circles, the pig roll is a taboo. Therefore, it should be ascertained before the halal of a food. The following has outlined 7 typical culinary attractions of Bali for its delicious pork meat and must be tried!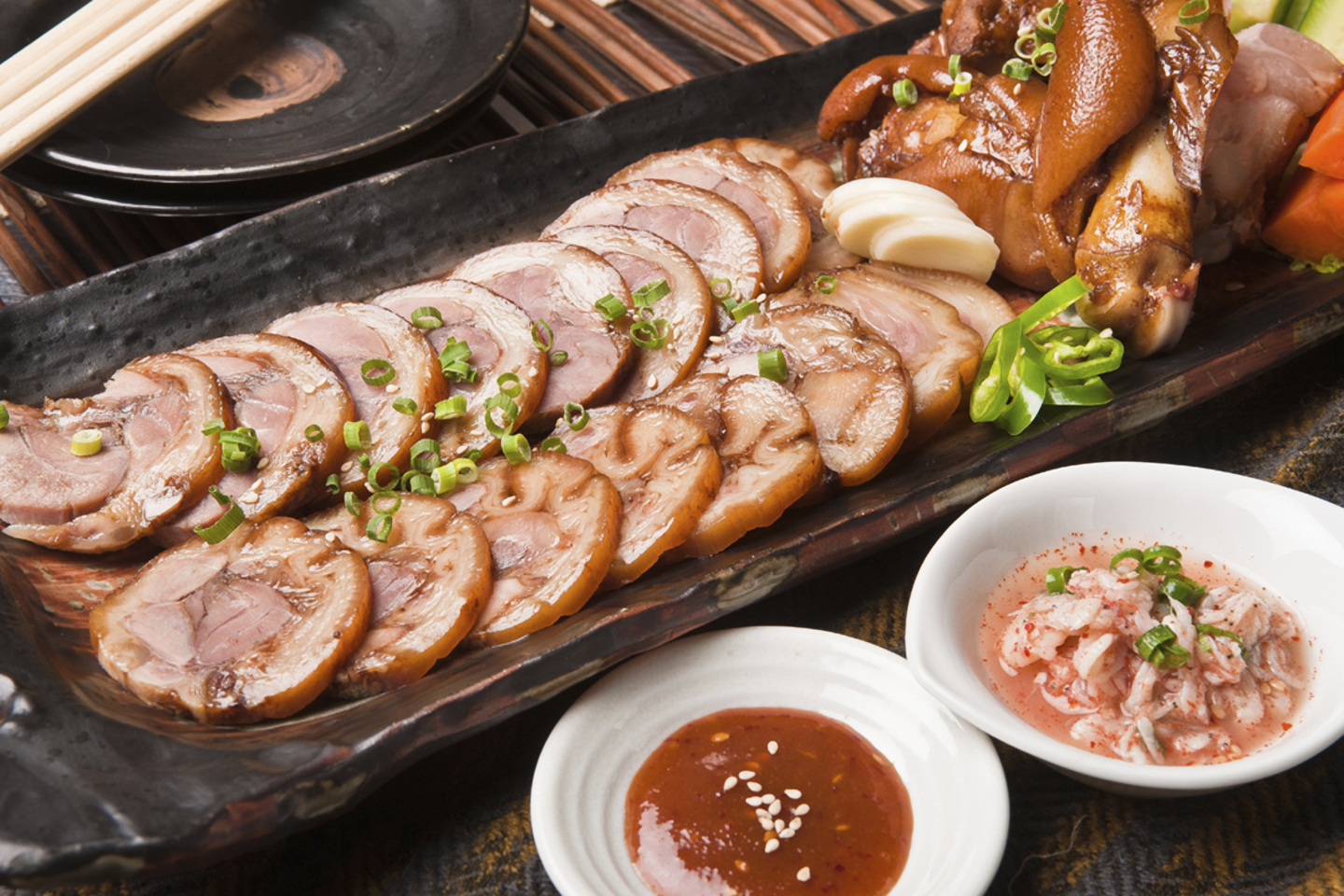 1.

      

Restaurant Ibab
The first restaurant that should be visited immediately when arriving in Bali! iBAB restaurant is located on Jl. Dewi Sri in the legian area. It is one of the culinary restaurants that serves delicious pork dishes. Pork menu provided such as fried iBAB, iBAB satay, grilled iBAB, grilled iBAB, iBAB soup, and even provides pork ribs and iBAB fried rice. Each menu also has various types. Like fried butter iBAB, iBAB fried chili salt.
The uniqueness of this restaurant menu is the food that is served together with iBAB sauce. Like Matah chili sauce, green chili sauce, salt chili, even Padang sauce. Any menu that served with anything will not reduce the delicacy of the food menu at this restaurant. Many customers praised the iBAB sauce. For the price of food is quite cheap, which is around IDR 150,000 for a portion of 2 people. This price does not include drinks, one of which is alcohol. Customers can buy food here to take home.
In addition to the food, the iBAB restaurant also has a minimalist but very comfortable store inside. The iBAB restaurant provides indoor and outdoor seating. It all depends on the wishes of the customers where the most comfortable place to be occupied. In addition, this restaurant also provides a smoking area.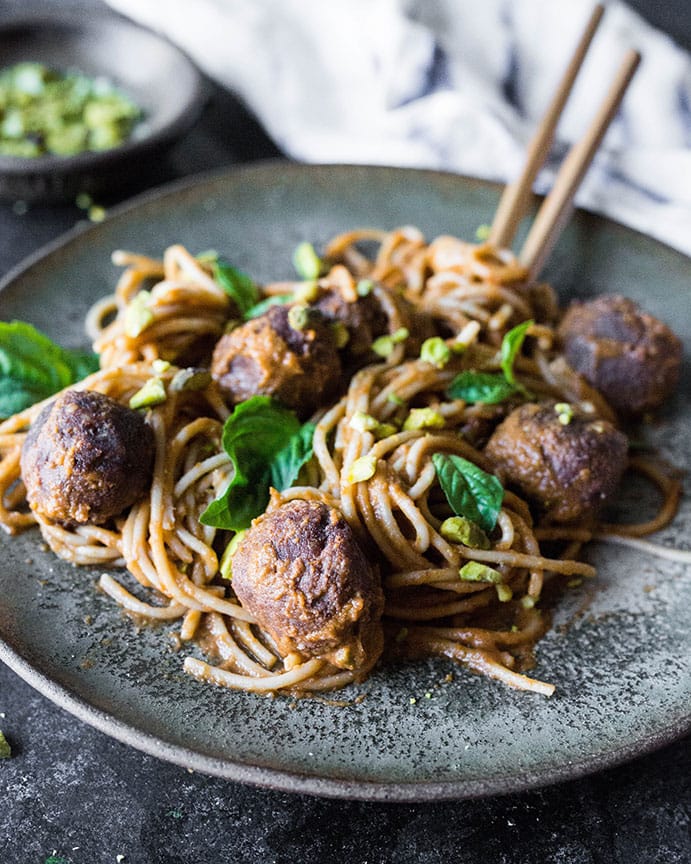 2.

      

Fertile Meatball
Pork culinary menus are often found in Bali, with a variety of processed types. Some even turn pork into meatballs. One culinary recommendation of pork meatballs that must be visited is the Subur Meatball. It is famous as a provider of premium pork meatballs in Bali, and precisely located on Jl. Gatot Subroto Number 350 Denpasar.
The service concept that is applied at Subur Meatball is self-services or buffet. This means that customers take their own food in accordance with the desired portion. This is of course one of the things that dance from the Subur Meatball.
Another interesting thing in the Subur Meatball is the clean and comfortable atmosphere of the shop, as well as the neat arrangement of the room. The arrangement of the room in Subur Meatball is divided into two, namely the indoor room, which is inside the shop and the outdoor room, which is outside the shop.
In addition, Subur Meatball has a very diverse selection of food menus. Customers can choose to enjoy regular pork meatballs, jumbo meatballs, meatloaf meatballs, quail eggballs, raw meatballs, fried lung meatballs, dumplings and many more. Pork ribs are also available at this place to eat! For the price set rates per piece ranging from IDR 5,000 to IDR 6,000 per grain of meatballs. Meanwhile, the price of drinks can be obtained at IDR 10,000 per glass.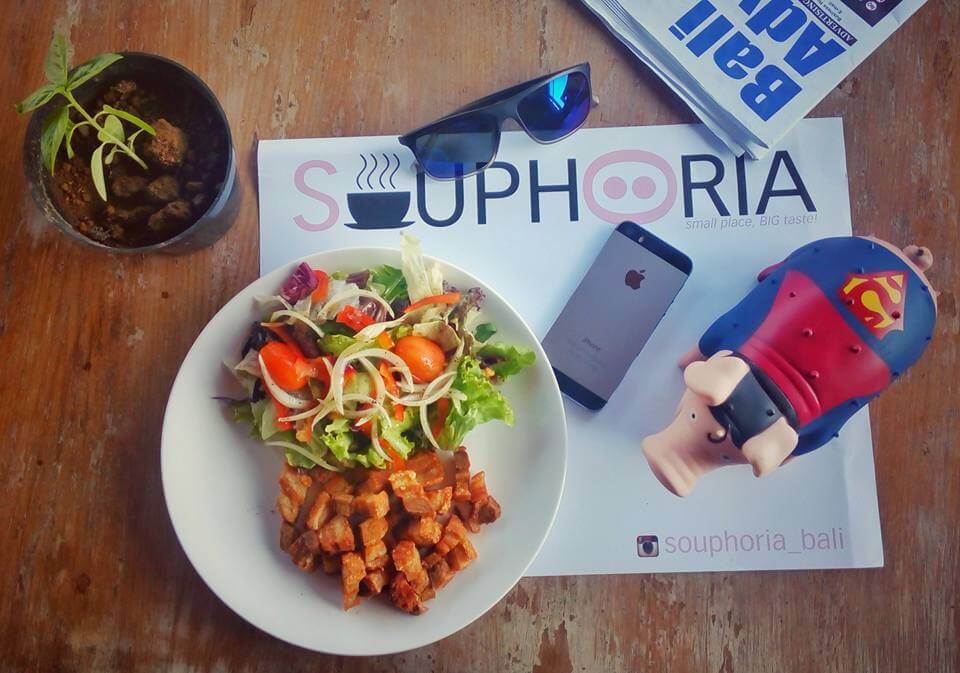 3.

      

Souphoria Seminyak
The processed pork menu is indeed more hits in Bali. Therefore do not be surprised if there are many dining options that provide food like that in Bali. Some of them are quite popular because of the delicious taste of the food. One of them is Souphoria in the Kerobokan area, precisely in Bumbak Dauh Street No. 116, Kerobokan Utara Kuta.
This eating place processes pork into a variety of dishes such as pork chili sauce, fried spices, rica-rica seasoning, green chili sauce, balado sauce and many more. The food menu at Souphoria is also interesting such as Betutu Pork Ribs, Pork Belly Spicy, Salted Egg, and many more. The food menu can be ordered with one of the available types of sambal. Whatever food is chosen has a delicious taste. The service at Souphoria is also good, especially the fast food presentation.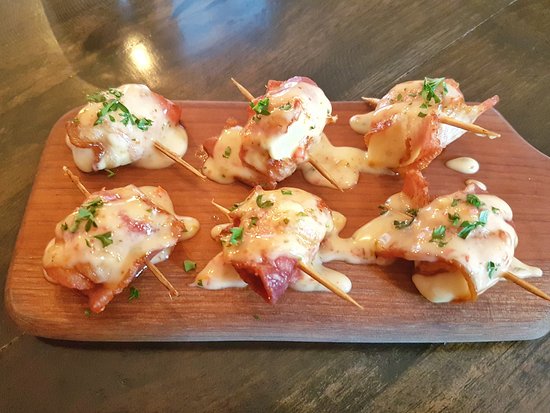 4.

      

Pork Star
Pork Star food place is one of the recommended pork culinary spots, especially for pork lovers! One of the interesting things owned by Pork Star is processed pork which is not only served by traditional processing methods but also serves traditional pork processing but with a touch of Chinese and Japanese spices.
For the design of the food place, Pork Star chose an interior design with a pig theme. You will find several places with pictures of pigs with pink skin. This interesting place creates some great spots for taking pictures.
For menu choices in the restaurant Pork Star is very diverse. One is the mixed rice menu which of course uses a touch of pork. This mixed rice is served with pork belly sauce, pork green sauce, and rica-rica pork at IDR 48,000 per serving. For the main menu of this restaurant is Pork Belly which is a menu cooked in French culinary style. For prices set at IDR 50,000 and IDR 75,000 for larger portions. For tourists who are interested in visiting this place can directly come here at the address Jl. Nakula Number 88, Legian, Seminyak.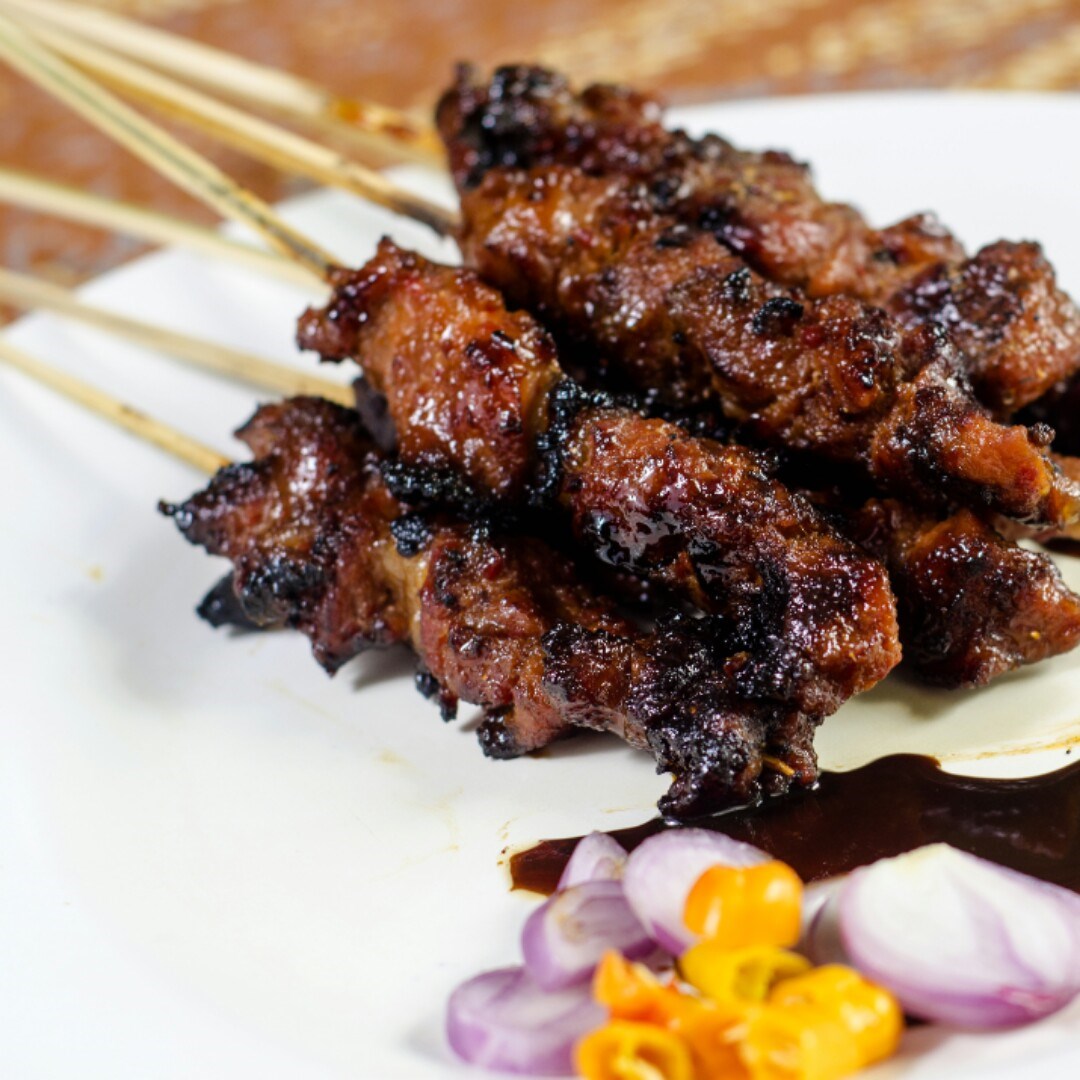 5.

      

Siokee Siobak Sate Babi Suli
This food place is located on Jl. Suli No. 28, Denpasar. The Siokee Siobak Sate Babi Suli restaurant serves a pork food menu by relying on the seasoning of its owner, Agung Nugroho. The concoction has a delicious taste and is admired by many tourists who have tasted it.
In this restaurant there are various processed foods such as roast pork, pork satay, sweet roasted siobak. All processed foods have characteristics that distinguish them from other restaurants. Siokee Siobak Sate Babi Suli is open every day from 9 am to 5 pm WITA.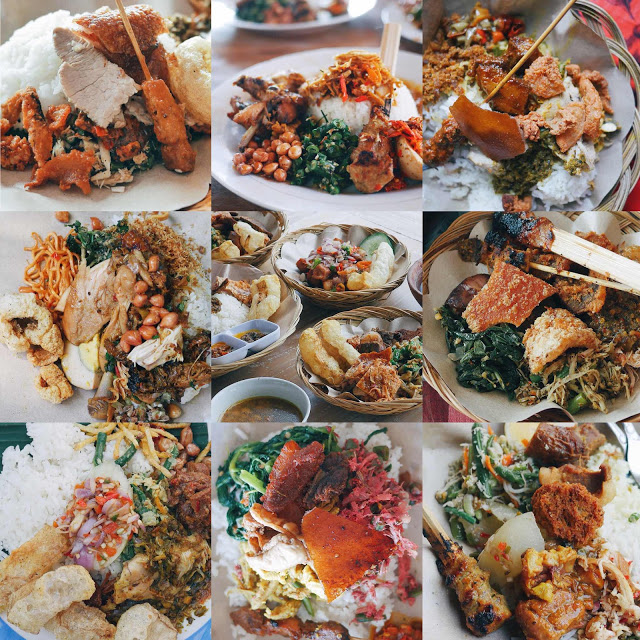 6.

      

Be Genyol Ibu Sading Rice
Where to eat Be Genyol Rice Ibu Sading has become one of the famous food choices and is popular with many tourists. Places to eat Be Genyol already has several branches one of which is a branch on Jalan Puputan Renon.
In this restaurant there are 2 choices of Be Genyol Rice, the usual one is IDR 15,000 and the special one is IDR 20,000. The difference between the two menus is on the portion. The portion of Be Genyol special is definitely bigger with additional soup. For a portion consisting of white rice, genyol, lawar, sequence (sausage), meat, shredded, satay, chili, and skin crackers. For the taste no doubt because it tastes very delicious!
For branches of eating places in Renon open from 9 am to 10 pm.
Some other branches are in:
Jl. Raya Sading Mengwi (4 pm - 2 am)
Jl. Langon No. 12 Sempidi (7 am-7pm)
Jl. Sunset Road No 336 Seminyak (8 am - 12 am)
Jl. Werkudara No 7A (8 am-10pm)
Jl. Raya Padonan Tibubeneng (7 am - 11.59 pm)
Jl. Astasura No. 14 B (8 am - 2 am)
Jl. Raya Canggu (7 am - 2 pm)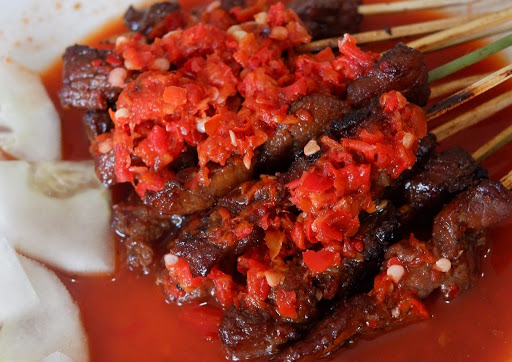 7.

      

Sate Plecing Mak Lukluk
One place to eat processed pork that is served with plecing seasoning is a spice with sweet and spicy flavor is Mak Lukluk Plecing Satay. This place is located in the city of Denpasar. This satay plecing is served with different seasonings using peanut sauce. In terms of appearance, Sate Plecing Mak Lukluk clearly has a different appearance, which is similar to the goat satay, which is a cleaner appearance.
This eating place provides 2 types of meat satay, pork satay and beef satay. Both of these foods highlight the taste of tasty and tender meat. There is also Samcam satay which is satay made from pork fat. For prices set at IDR 28,000 per package which includes one serving of satay plecing, one serving of white rice and one serving of pork or beef soto.
Those are 7 places to eat processed pork with delicious flavors and affordable prices that must be visited by everyone especially pork culinary lovers.