Dedari Theory and Bar in Uluwatu Bali
15/08/2020 16:51
---
The romantic view of the sunset has always been a tourist attraction. Dedari Theory and Bar Uluwatu Restaurant understands this. As proof, they not only offer an appetizing culinary experience, but restaurant guests are also allowed to watch the romantic sunset from the top of the tree.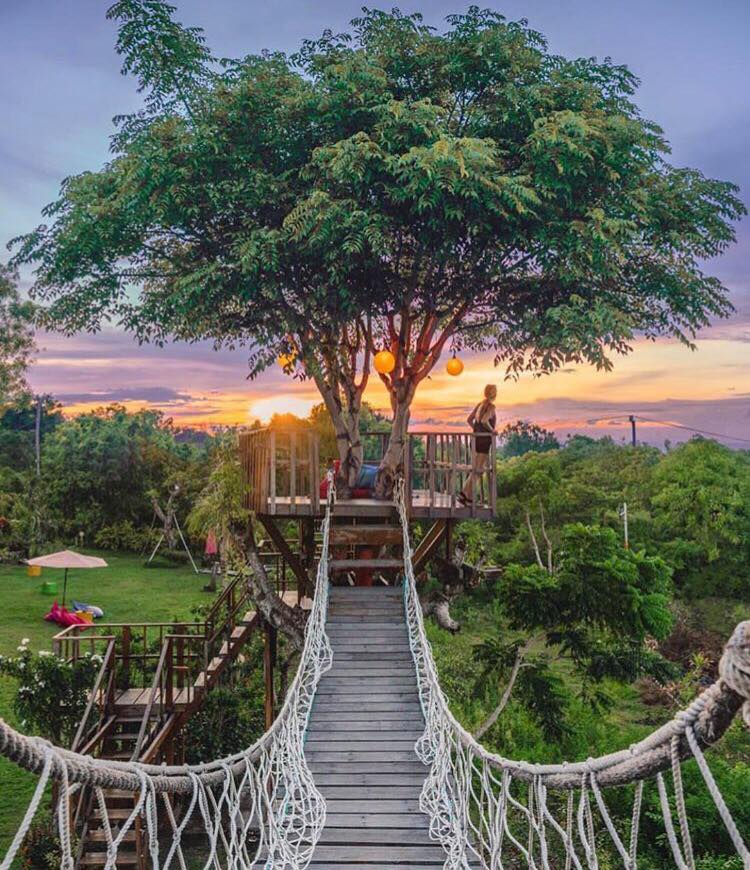 This view can be obtained by climbing a tree that has been equipped with a viewing post. To get to this tree, you must first cross the wooden bridge that has been provided by the restaurant. Many guests made this tree and wooden bridge their photo spot in particular. The result looks very beautiful!
Attractive Side of Dedari Theory and Bar
In general, this restaurant offers a relaxed location for dining. Dedari Theory and Bar Uluwatu Restaurant designed an outdoor style for its guests. You will find bean bags where restaurant guests can relax. Not only that, the restaurant also displayed a retro impression by presenting a VW Combi car as the interior of the restaurant.
There are also several statues that provide additional decoration. The relaxed atmosphere makes this restaurant similar to the atmosphere at a beach club. It's just that you won't find a beach with sand and ocean here. The area of ??the Dedari Theory and Bar Restaurant also has a very large size. It's no wonder that sometimes there are visitors who choose to invite their entire family to have lunch here. On the one hand, the parents relax while waiting for the food to arrive meanwhile children can freely run around the restaurant area.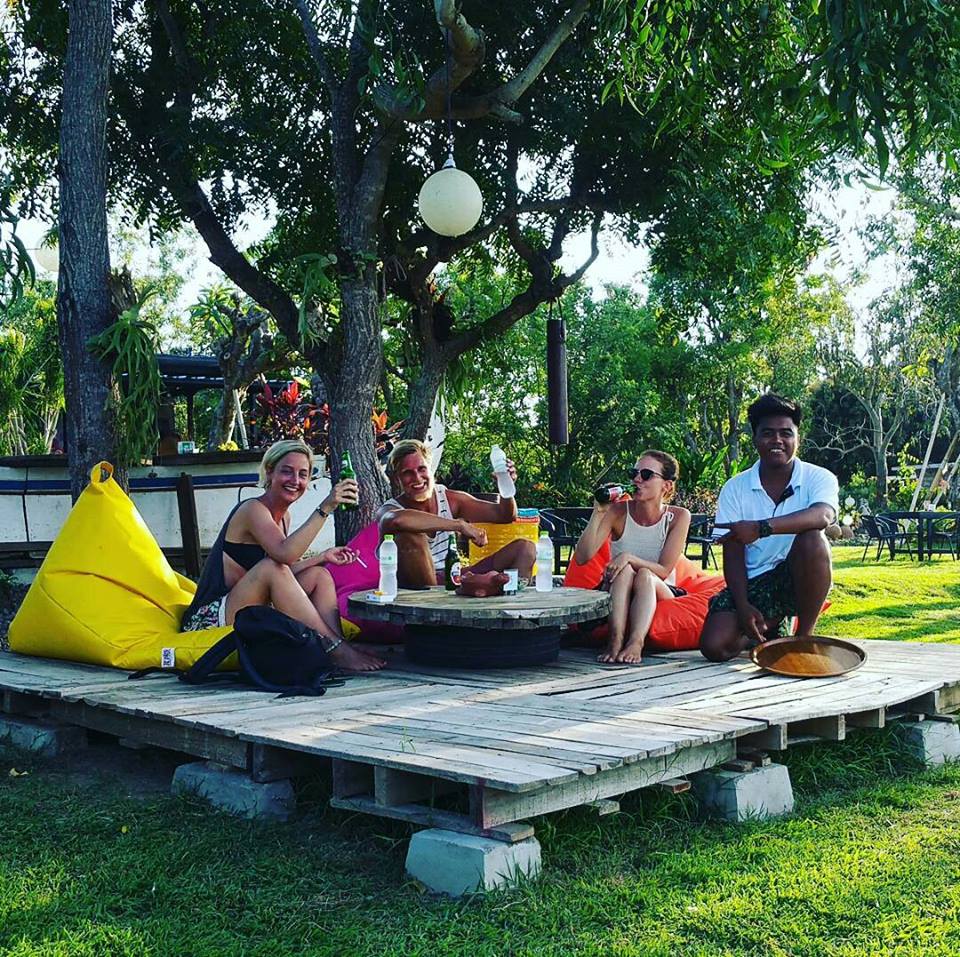 The Menu in Dedari Theory and Bar
The food options that can be found in this restaurant are not much different from other modern cafes. With the unique design, they offer, Dedari Theory and Bar Restaurant does not offer a delicious menu as its main attraction. Instead, this restaurant is the right location if you want to hunt photos.
Therefore, the menu here is quite standard. You can indeed find traditional Balinese menus, but there are also western food menu options. Interestingly visitors who come to this hip restaurant in Uluwatu often choose a menu in the form of rice. This is quite interesting, especially since the majority of visitors who come here are foreign tourists.
Regarding the price, this restaurant is considered a middle-class restaurant. The price of food and drinks here is not too expensive. You can find a portion of food and a glass of drink here with prices ranging from IDR 35,000 to IDR 75,000.
Location and Accessibility
Dedari Theory and Bar is located at Labuan Sait Street Number 250, Pecatu, South Kuta, Badung Regency. For information, this restaurant is only about 3.5 km from Pura Luhur Uluwatu. Also, you can also find Suluban Beach which is not too far from the restaurant.
If you want to come to this place, you can choose any time. Dedari Theory and Bar Restaurant is open every day including weekends. You can come to this place from 2 pm to 10 pm. If you want to watch live music performances, you can come every Friday night.