Da Maria Restaurant
01/08/2020 17:41
---
One more unique restaurant in Bali that will increase your appetite. Not only the menu, but the concept and theme are also one of the main attractions of a restaurant especially in this Instagram era. If you go to Bali and look for a unique restaurant with a delicious menu, you can go to Da Maria Restaurant.
Da Maria Restaurant will be your best choice, founded by Maurice Terzini, an Australian businessman. He also runs a restaurant in Australia which is also popular. Da Maria's restaurant offers Italian cuisine. In addition to offering Italian cuisine, Da Maria Restaurant offers a modern concept of Osteria style in Seminyak, Bali. Maurice Terzini was inspired by an Italian who put his creative ideas into food and entertainment. Da Maria Restaurant also provides wine, and emphasizes the diversity of art and fashion.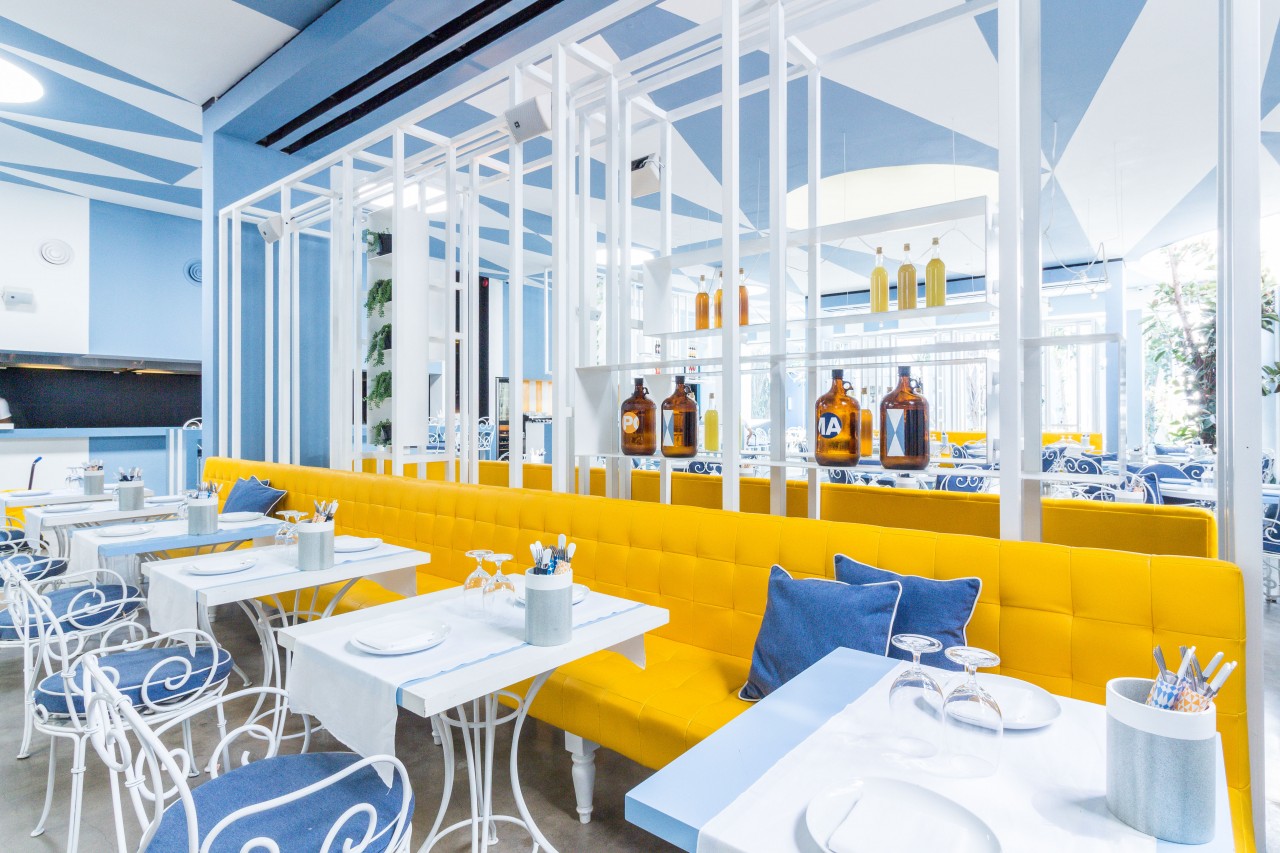 Main Attraction of Da Maria Restaurant
When you arrive at Da Maria Restaurant, you will be greeted by Italian interior design with the dominance of pastel blue. Based on a simple European style design neatly arranged with a mixture of green atmosphere from plants in the room such as dangling passion fruit branches, cactus, to other tropical trees. Some visitors thought that the bright interior design at Da Maria Restaurant reminded them of Mexican and Bohemian styles.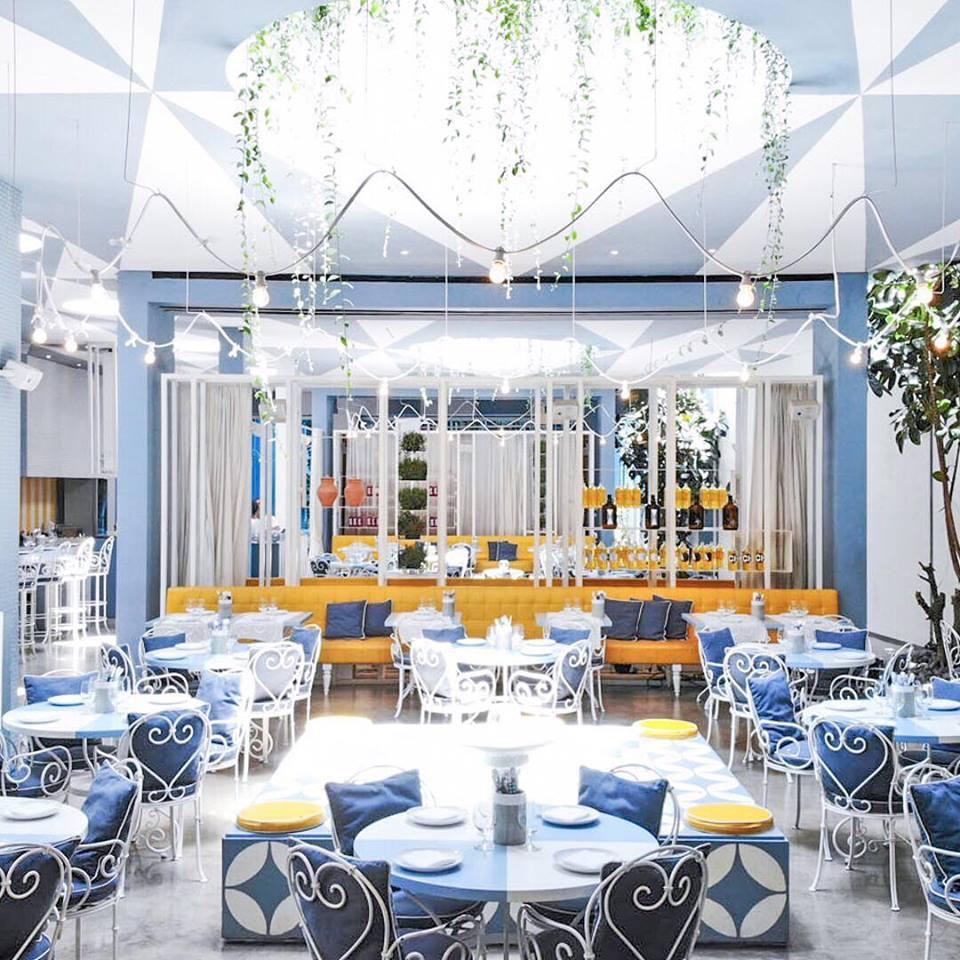 In the room there are three artificial fountains that are colored with blue and white geometric motifs. There will also be beautiful chandeliers that are simple but have a courtyard style in Italy. Tables and chairs at Da Maria Restaurant are blue in color with a little gold alloy. The beautiful blue color and the combination of interior items in it that have their own style will spoil your eyes, so that your mood will rise and you can eat your meal happier after fatigue exploring Bali.
Da Maria Restaurant's Menu
Simple but varied menus combined with wine collection will captivate you. The main menu for Da Maria Restaurant is Pizza, interestingly, this pizza is used in a special oven with Naples lava stones and cooked directly by Chef from Italy. Therefore, the taste of Pizza at Da Maria Restaurant is original from Italy.
Da Maria Restaurant also has a bar table and all drinks there have the taste of Campari or Aperol, mixed with white spirits of local fruits from Indonesia. Drinks that are popular and are often bought by visitors are Negroni and Spritz. In addition, Da Maria Restaurant also makes its own drink, namely Vermouth.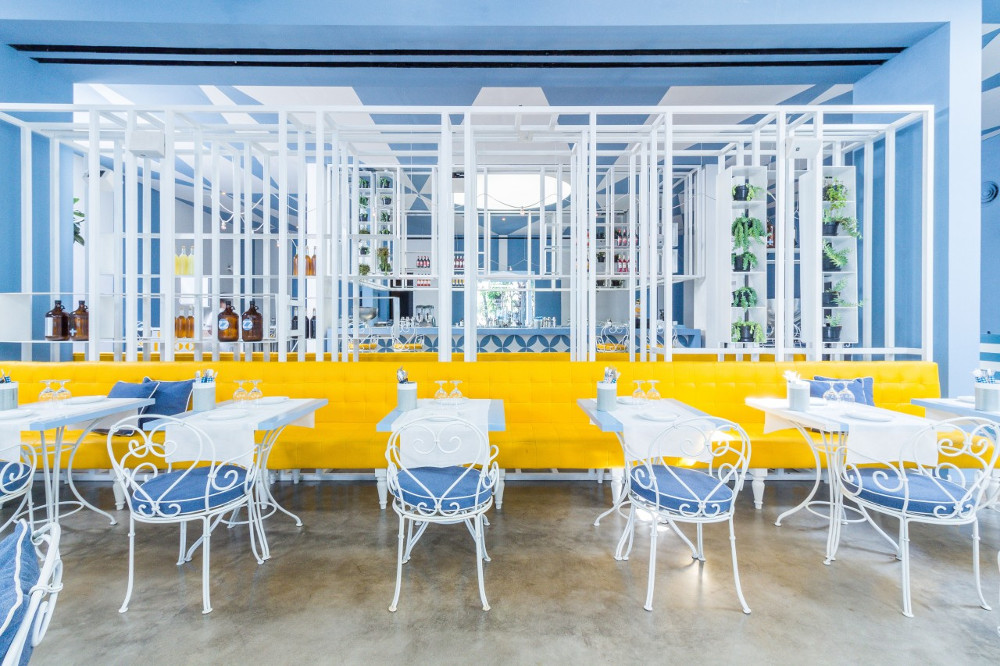 For dessert, Da Maria Restaurant has a menu of Vanilla and Chocolate Gelato. Italian gelato is very famous, Da Maria Restaurant uses original Vanilla Bean and chocolate that is used is not too sweet, so it will not make you nauseous. Da Maria Restaurant has an open kitchen, so you can see firsthand how your food is served.
Prices available on the main course range from IDR 110.00 to IDR 200,000, while variants of wine and classic cocktails range from IDR 85,000 per glass. Every night, Da Maria Restaurant turns into a vibes party, with live music from local and international DJs.
Location
Da Maria Restaurant is located at Petitenget Street number 170, Seminyak, Badung, Bali. This restaurant is open every day from 12 PM to 1 AM. If you want to enjoy late night pizza and night bar, you can visit Da Maria Restaurant starting at 10:30 PM