D'Alas Restaurant Ubud
16/08/2020 17:16
---
You can find the experience of enjoying delicious culinary delights in Bali by visiting various restaurants. There are so many recommendations for typical culinary destinations that you can choose from. One of the interesting considerations that you can choose for delicious culinary affairs in Bali is D'Alas Restaurant Ubud. D 'Alas Restaurant is a restaurant that offers traditional culinary delights with a very distinctive concept with a Balinese atmosphere. In D'Alas Restaurant you will find the interior and exterior atmosphere of the building which is deliberately adjusted to the typical rural nuances that become the identity of the Ubud area. Beautiful and natural rice field views become its entertainment while you here.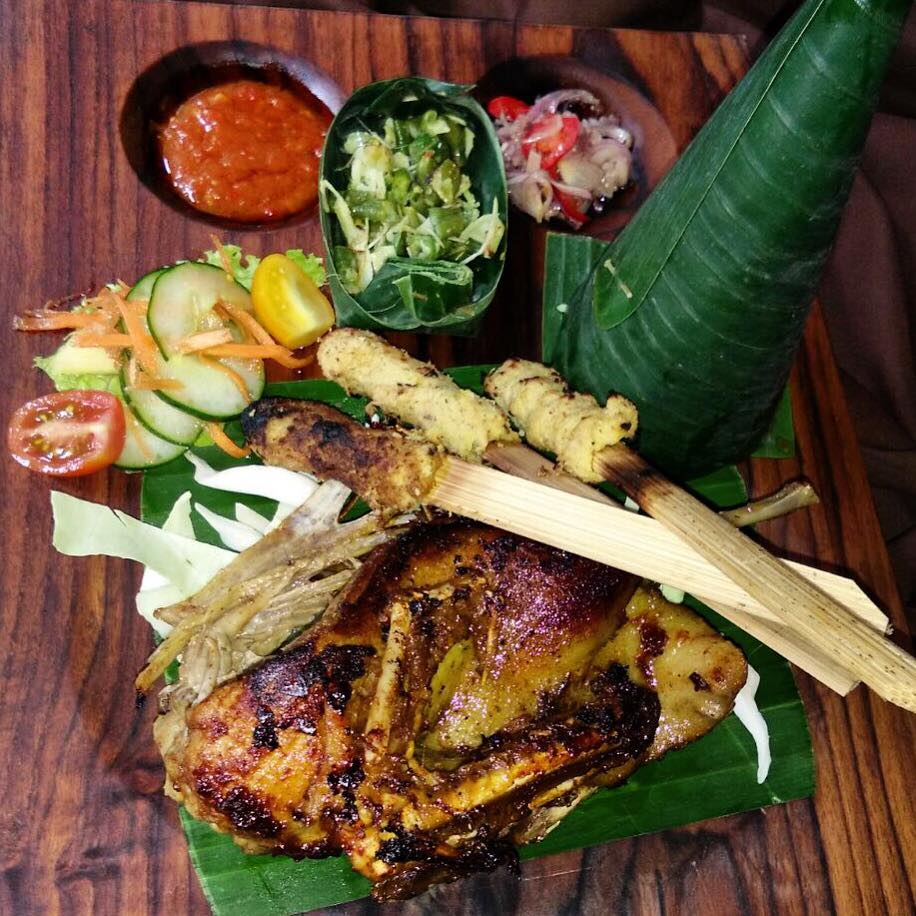 The Menu at D'Alas Restaurant Ubud
When you arrive at D'Alas Restaurant, you will find a row of traditional Balinese menus in various forms. This restaurant also guarantees halal culinary that can be enjoyed by Muslim tourists. In addition, the restaurant offers vegetarian culinary options with organic vegetable ingredients.
Apart from that, you also have the opportunity to taste two special menus offered by D'Alas Ubud Restaurant. The first menu is the crispy duck, which is a duck with a crispy and savory texture. Meanwhile for the rice in D'Alas Restaurant is a Balinese mixed rice menu. The restaurant also provides a special menu that you can order for your children. This special children's menu comes in a form that is deliberately displayed to make it look attractive to their eyes.
Attractive Side of D'Alas Restaurant Ubud
D'Alas Restaurant Ubud building is surrounded by a natural atmosphere. The natural and green atmosphere around the restaurant allows visitors to do Instagram photo hunting activities. There are several exciting and fun photo spots that you can find in this place. You can find the location of the first photo spot in the presence of the swing. The swing at D'Alas Restaurant is indeed not the extreme swing that is often offered by swing tours that are now widely scattered in Bali. This swing is like a swing with an ordinary wooden support. But the view of the beautiful terraces makes this swing look so attractive.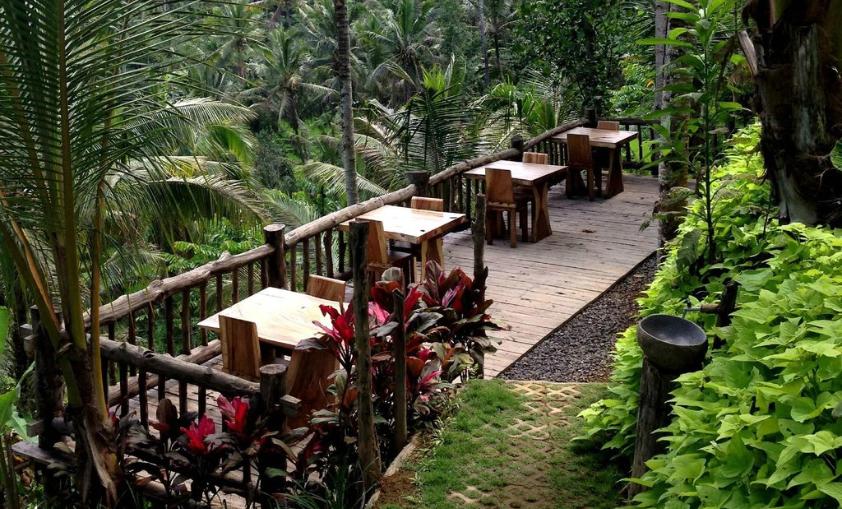 In addition, the D'Alas Ubud Restaurant also provides a photo spot in the form of a deck that allows you to enjoy views of the surrounding hills. Besides, the restaurant also has a garden area that you can visit. This garden can not only be a photo location, but also a source of ingredients for cooking and various menus used by the restaurant. This natural atmosphere is reinforced by the thick Balinese elements in the restaurant building. This restaurant is deliberately built with the majority of wood.
Location and Accessibility
You can find D'Alas Restaurant Ubud at Pujung Kelod Street in the Tegalalang area. This area has long been known as a tourist destination with views of beautiful rice terraces. The location of D'Alas Restaurant is also very close to the eco-tourism of Bali Pulina. You can visit D'Alas Restaurant by renting a car or motorbike. It is recommended that you hire a driver service so you don't get lost on the way.