Crystal Bay Beach Nusa Penida
09/08/2020 16:59
---
Crystal Bay Nusa Penida has a very attractive beauty  nature for tourists. This beach is famous for its very clear sea water conditions. This place is also used as a choice of locations for snorkeling and scuba diving by tourists. The name Crystal Bay Nusa Penida is adapted to the conditions there. The water conditions are very clear, making visitors even name this place with Crystal Bay. Not only does it have crystal clear water, this place also has an amazing underwater world.
Those who like snorkeling or scuba diving activities will be satisfied when they come to this place. The coral reefs in this place are home to various types of colorful fish or other marine animals. No wonder this place is worthy of being called a paradise for snorkeling and scuba diving.
Not only does it have beautiful underwater scenery. This beach also has land views that are no less amazing. This beach has a very wide stretch of sand, with a coastline of up to 1 kilometer. Not only that, this beach is also surrounded by small atoll clusters and green hills that refresh the view.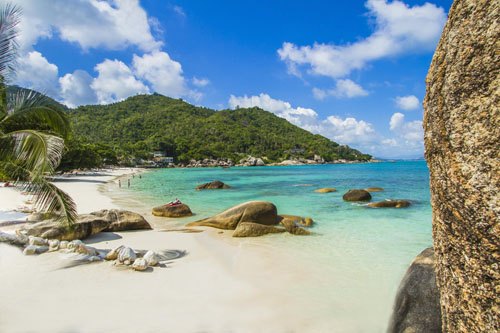 The Beauty of Cristal Bay Nusa Dua
Visiting Crystal Bay Nusa Dua, tourists will be able to feel a very calm atmosphere. There are also interesting spots that able to witness the natural beauty of Crystal Bay. To get there, there are hundreds of steps that must be passed. But after climbing the steps, you will be able to see the full view of Crytal Bay. Starting from the existence of atolls, temples that are not far from the beach area and the existence of Nusa Lembongan and Ceningan Islands can also be seen.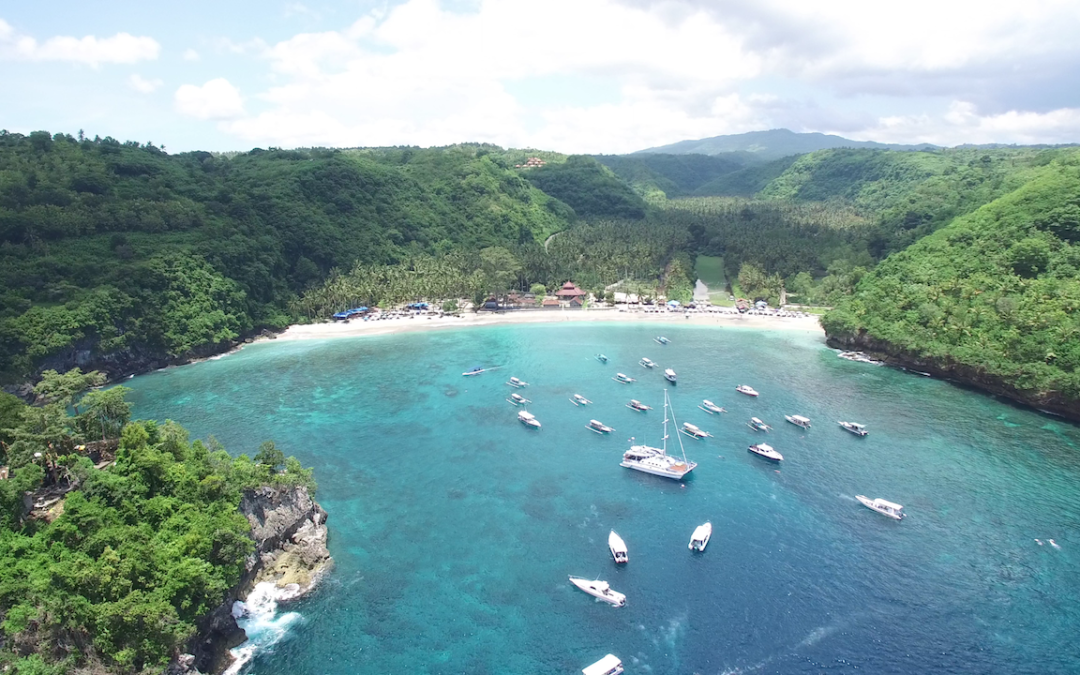 Another uniqueness that can be seen in this place is the existence of a small island not far from the beach location. The island has a size of not less than 1 hectare. The existence of this tiny island is a natural breakwater provided by God for this place. As a result, visitors can freely do snorkeling activities and witness the beauty of the underwater world here.
Location and Accessibility
Located on the island of Nusa Penida, Crystal Bay beach is easily accessible. If you have a plan to visit this place, you can go to the location of Sakti Village, Nusa Penida, Klungkung, Bali. Crystal Bay coordinates are on GPS, so it will be easier for you to access this beach.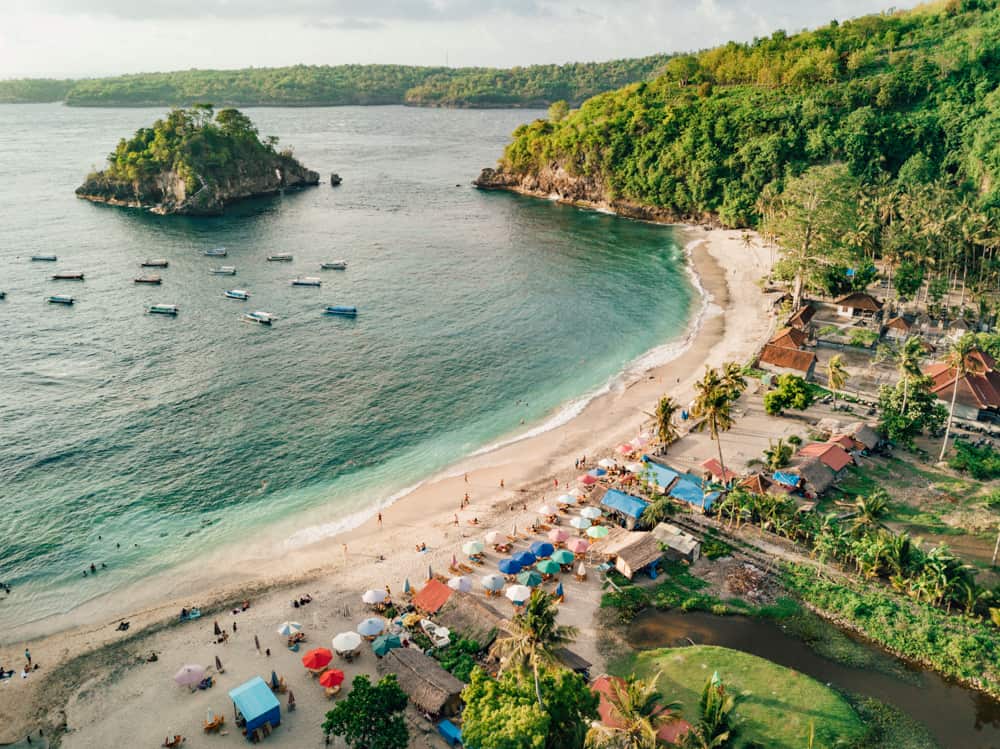 From the big island of Bali, you have to cross using public transportation such as a boat from Padang Bay Harbor or a fast boat from Sanur to Nusa Penida Harbor. If you depart from the port of Sanur using a fast boat, the time you will take is about 30 minutes faster than going through Padang Bay by the Roro ferry. From the port of Nusa Penida you can continue the journey to Crystal Bay Beach. The distance is only about 15KM. From the port of Nusa Penida you can go to Crystal Bay by motorcycle or car.