Campuhan Hill
07/05/2021 03:24
---
Vacationing in Bali is a moment awaited by many tourists. There are no tourists, both local and foreign tourists, who do not recognize the beauty and uniqueness of Bali. There are many fun things that can be done while on vacation in Bali so that many tourists get the best moments on vacation in Bali.
In Bali, there are many interesting and popular tourist objects that must be visited. Starting from natural attractions, cultural tourism objects, to many entertainment places that must be visited. Of all the types of tourist objects that exist, natural attractions are the most popular, such as in Campuhan Hill.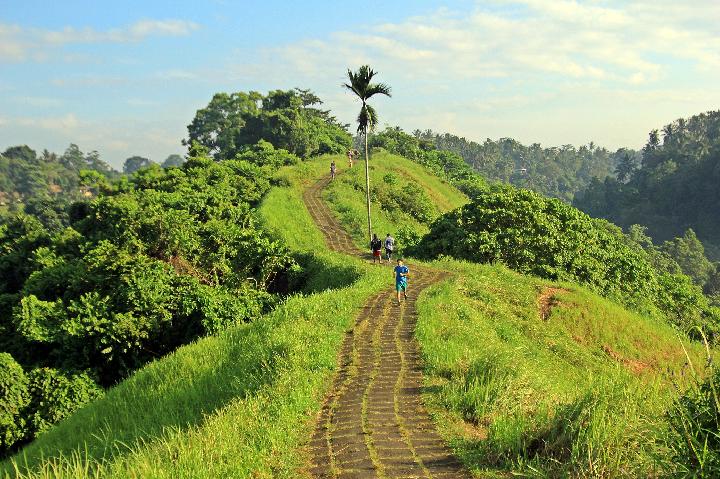 The Enchantment of the Beauty of Campuhan Hill
Bali offers a variety of beauties, not only the coastal areas that present natural views of the beach and sea, such as Kuta, Jimbaran and Tanjung Benoa beaches, but something that is not mainstream, views of hills, valleys and expanses of grasslands can make the tourist experience more colorful and this. can be found on Campuhan Hill Ubud, an Instagrammable tourist spot in Bali.
Campuhan Hill Ubud is located in Gianyar Regency. This place can be a tourist destination and tour destination besides the beaches on the island of Bali, which will provide a pleasant holiday experience, be it with family, children or friends. The natural atmosphere offered by this natural recreation area in Gianyar is indeed romantic, making it ideal to complement a vacation spot, especially for honeymooners.
Romantic Atmosphere Proof of Campuhan
Ubud itself is one of the tourism centers on the island of the Gods, perhaps while what is known in this area is the center of Ubud, Ubud's monkey forest, museums and other art galleries. But rarely do you pay much attention to this area having a place for recreation and natural tourism in Campuhan Hill, offering views of green hills with valleys filled with tropical trees and also views of rice fields that look naturally beautiful.
The Campuhan Hill tourist destination in Gianyar is a beautiful place that offers beautiful natural scenery, a romantic natural atmosphere, making it ideal for young couples too. To enjoy this natural beauty, there is no entrance fee or free. The location of this hillside natural recreation area is strategic and easy to reach.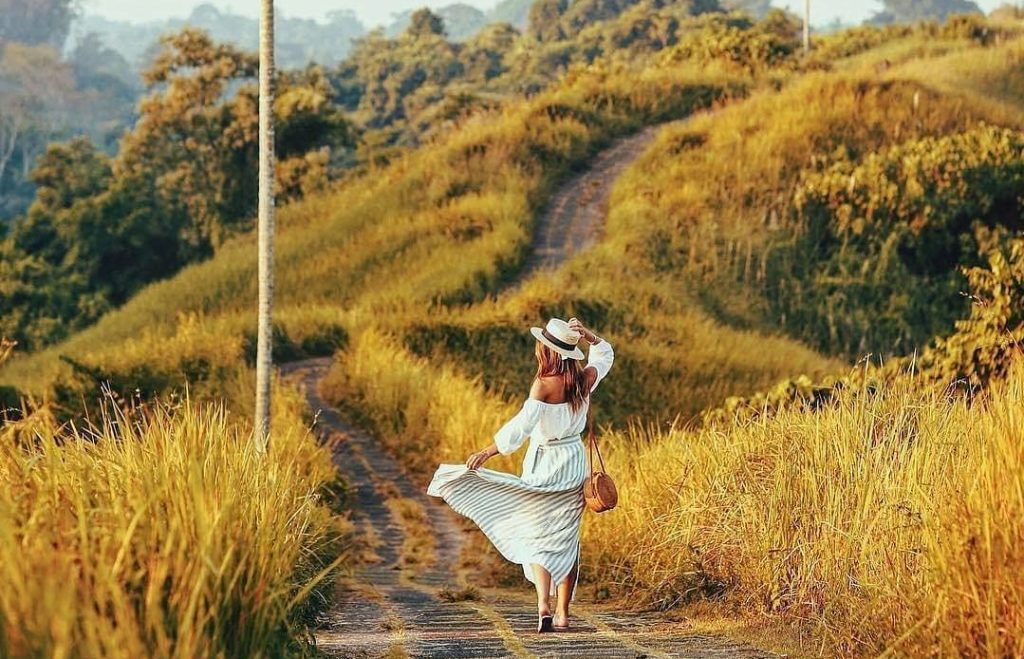 Best Vacation Spot in Campuhan Hill
The variety of beautiful nature offered by the Ubud tourism area in Gianyar, makes it a special area in the eyes of international and domestic tourists. Tourists may not think that in this area there is a small hill, Campuhan Hill in Gianyar, which offers beautiful natural scenery with walking trails, making it ideal for recreational jogging or light trekking.
In this area there is a temple called Pura Gunung Lebah, which is one of the ancient temples in Bali, so the area is also known as Mount Lebah Hill. The beauty offered makes it one of the tourist attractions in Bali, which is a must to visit. The location of this tourist spot in Ubud is behind the hotel, so it seems that there is no sign that shows the existence of the Campuhan Hill Ubud tourist attraction.
Location
Jl. Raya Campuhan.