Cahaya Ubud Villa
01/02/2023 02:10
---
One of the islands in Indonesia that is most admired for its beauty is the island of Bali. Here, tourists can find a variety of fun things. From fun activities to fun places. Tourist attractions in Bali also vary. Starting from nature tourism, culture, to culinary. A tourist object that many tourists look for while on vacation in Bali is the Cahaya Ubud Villa.
Many lodging facilities are known to many tourists. One of them is the villa Cahaya Ubud. This place is famous for its comfort which can be reached at a lower price than other luxury hotels. Cahaya Ubud Villa can be an alternative for couples who are planning to spend a romantic vacation or honeymoon. Interestingly, this villa can be obtained with a stay of only IDR 700,000 per night.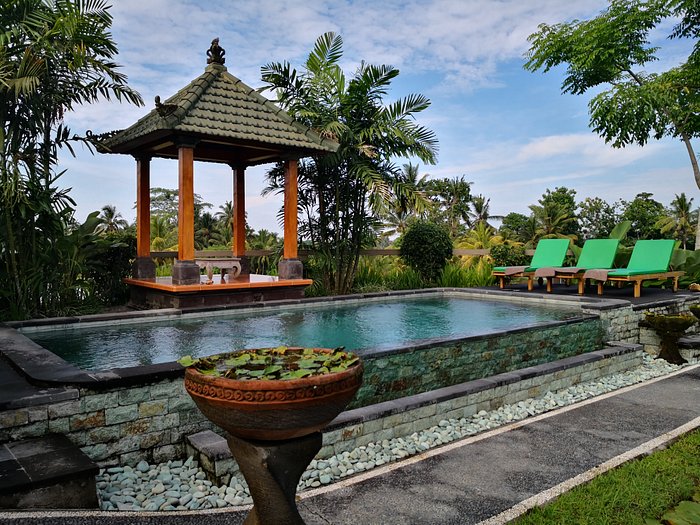 The Atmosphere at Cahaya Ubud Villa
Cahaya Ubud Villa is one of the villas that provides beautiful and romantic views. A very suitable place to be a place, especially for couples who want a romantic honeymoon.
Cahaya Ubud Villa is indeed not a 5-star hotel. Even so, the level of comfort provided by the hotel to its guests is not inferior to even a four-star hotel. In particular, this villa does provide an attractive lodging atmosphere with views of the expanse of green rice fields.
With a green atmosphere, Cahaya Ubud Villa makes vacations for tourists really feel like a real vacation. The atmosphere can make the minds of everyone who sees it can relax.
The Best Facilities at Cahaya Ubud Villa
Even though it is labeled as a two-star hotel, Cahaya Ubud Villa is not an ordinary two-star hotel. This can be proven by all the entertainment facilities in the form of an outdoor swimming pool. Relaxing by the pool will be a fun activity for guests.
There is also a gazebo which is positioned by the pond. That way, tourists can choose a place to relax at will. The atmosphere at the pool will feel more romantic if it is in the afternoon or early morning. Tourists can sit back and watch the sunrise or sunset.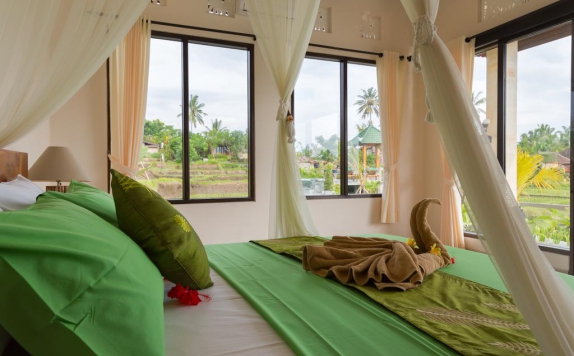 Rates for staying at Cahaya Ubud Villa
With a wide selection of rooms that can be found at Cahaya Ubud Villa, tourists will get two choices of villas. Each villa in this place is equally added with access to an outdoor swimming pool.
The first room choice is the One Bedroom Villa. This room is set at a stay rate of IDR 705,000 per night. This room has a large size, reaching 48 square meters. From inside the room, tourists will be able to witness the green natural scenery.
If you come with complete family members, tourists can also choose to use a villa with two beds. The size of this villa is much larger, reaching 100 square meters. Inside there is a bed in the form of 1 queen bed and 1 single bed. The stay rate is IDR 1.2 million per night.
Location
This romantic villa is located on Jl. Sok Wayah, Ubud, Gianyar. The location is approximately 4 kilometers from the city center.