Buleleng Air Sanih
15/03/2022 19:35
---
Every fun in Bali can be enjoyed easily. Even when the tourists do not need to spend money to pay for entrance tickets in order to enjoy all its beauty and uniqueness. This is what makes tourists feel at home and happy on vacation in Bali. So that is the reason the island of Bali is never empty of tourists, both local tourists and foreign tourists from abroad. In fact, many tourists make the island of Bali a priority tourist destination of choice.
There are many exciting activities that can be done while on vacation in Bali. One of them is visiting tourist attractions in Bali. Starting from natural attractions, cultural attractions, and other fun places. Everything is guaranteed there are many fun activities that can be done. Like when visiting Air Sanih Buleleng.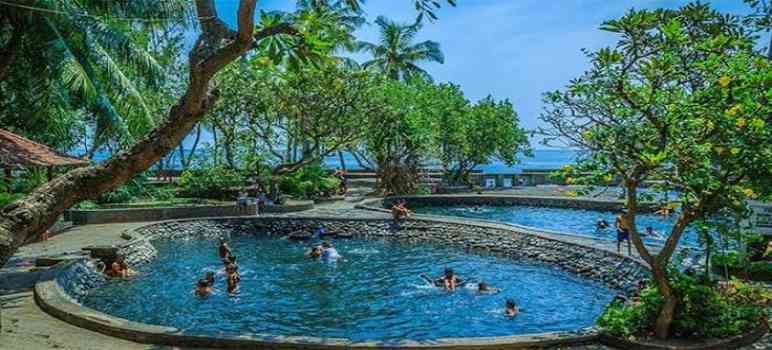 Popular Tourist Attractions, Air Sanih Buleleng
Popular tourist attractions on the island of the Gods, Bali, are dominated by South Bali tourism areas such as Kuta, Tanjung Benoa and Jimbaran. But what about the North Bali area, are there interesting places that become tourist destinations? The answer is of course you, which is why tourism areas in the North are also well developed.
The northern region or Buleleng Regency has a number of recreational areas and popular tourist destinations including waterfalls, Lovina beach, Banjar hot springs, including Yeh Sanih or Air Sanih baths. This page contains information about the Air Sanih bath, which has existed since the Dutch colonial era in the 1930s.
This bath in the North Bali area is a special recreation place for local residents or tourists who are on vacation and staying in the Yeh Sanih Buleleng area. Being in the Air Sanih baths, apart from being able to bathe and swim, feel the fresh natural springs, you can also enjoy the beautiful natural atmosphere of the beach and can make your mind fresh again.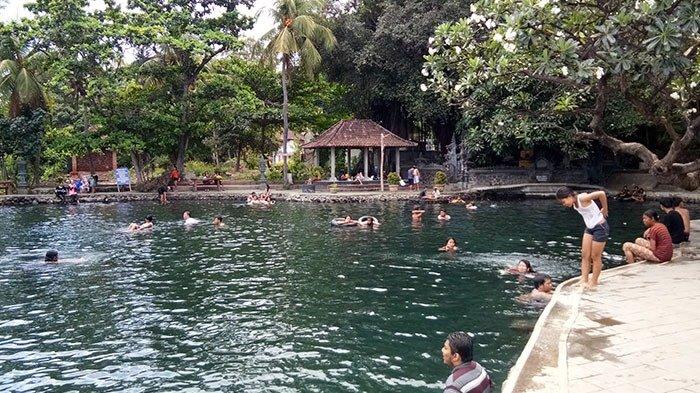 The Hot Springs, Buleleng Air Sanih
The Water Sanih bathing attraction is located quite affordable from the Lovina beach tourism center, precisely in Yeh Sanih village, Kubuaddan sub-district, Buleleng Regency, about 17 km from the center of Singaraja city. This Sanih Water bath recreation area is indeed easy to reach, located on the edge of the main Karangasem - Buleleng highway.
Yeh Sanih's bathing place in Buleleng has become a favorite tourist spot for local residents, especially during the holiday, on that occasion this place is always crowded with visitors. The nearest tourism center from Air Sanih is Lovina, which is quite far from the southern areas such as Kuta, Nusa Dua, Jimbaran or Canggu.
This bathing attraction is called the Yeh Sanih natural swimming pool, the word "yeh" means water, so that until now this area is better known to tourists as Air Sanih. This natural bathing recreation area in Buleleng, of course, is quite special, not only attractive to local residents, but also tourists who are on vacation in the North Bali tourism area, making this place an alternative tour destination.
Entrance Ticket to the Buleleng Air Sanih
Children: IDR 2,000/pax
Adult: IDR 4,000/pax
Locker rental: IDR 5,000