Boardwalk Restaurant Kuta
27/10/2022 23:42
---
For travelers who are traveling in Bali, and are confused about finding a location to rest, you can try visiting the Kuta Broadwalk Bali restaurant. This restaurant is a great place to eat while hanging out with friends or even if you just want to relax after a day of traveling in Bali. Every tourist who visits Bali often stops by this luxury restaurant. Many delicious food offerings and international level which certainly will not make the visitors feel bored with the existing menu.
There is one hotel in Kuta that has a superior restaurant with good facilities and is located in terms of appearance to cuisine. Every guest will immediately realize because of the words Kuta Broadwalk Restaurant. A luxury restaurant that provides a variety of facilities and the best service.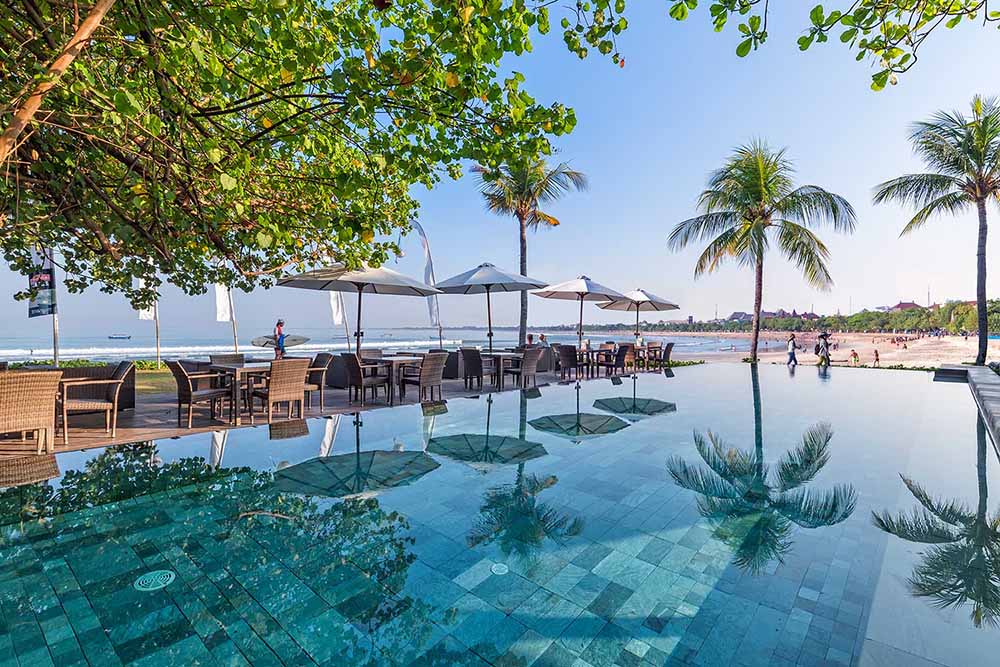 The Beauty of Kuta Broadwalk Restaurant Design
One of the outstanding restaurant names is Kuta Boardwalk Restaurant. Boardwalk Restaurant is a restaurant that is part of the Bali Garden Beach Resort. So you don't have to bother looking for food outside. Eating at the resort is very fitting.
This restaurant has 2 types of areas that both have interesting views. The first area is outdoor. Because this place is directly opposite the beach, open space will be the right choice to enjoy the delicious taste of cuisine and the beauty of Kuta Beach from here. Some chairs and tables in the open space do not use umbrellas, but many lanterns are installed on them. But if you don't like open spaces, there is another area of ??space called indoor.
For indoor space, the capacity is quite a lot in one building. White curtains as decoration installed on the foundation of the building. The lantern is also in this room.
The International Menu Dishes At Kuta Broadwalk Restaurant
Boardwalk Restaurant provides an international menu, ranging from Asian to European menus. Does not provide a breakfast menu because it opens at 11 am. It is also set up with friendly staff to serve guests.
There is also a bar counter at the Boardwalk Restaurant. Overall, the place is very comfortable, so Boardwalk Restaurant has a complete mix in it. So for sure, this restaurant will still be a good place even if it doesn't serve vegetarian menu.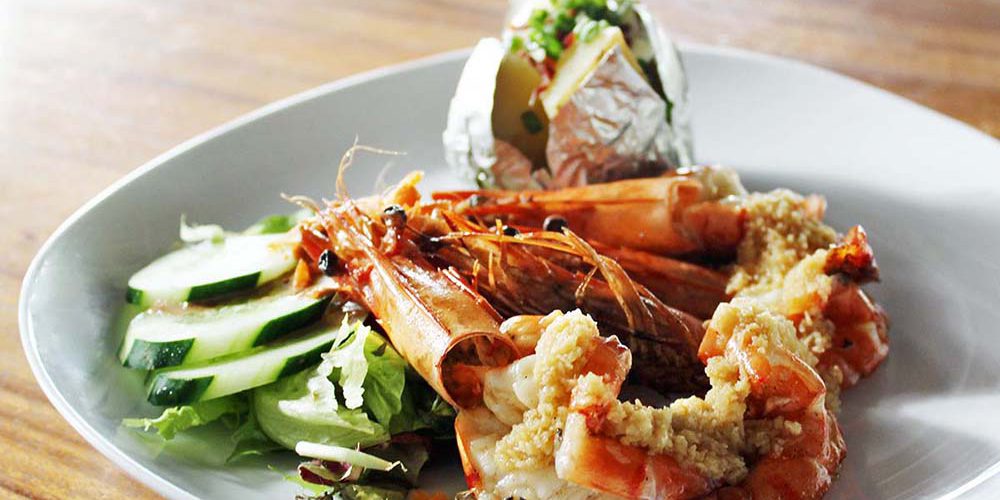 Location
Boardwalk Restaurant is located inside Bali Garden Beach Resort, precisely on Jl. Kartika, Tuban, Kuta, Badung Regency, Bali.
From Ngurah Rai airport to the resort it will take 18 minutes or a distance of 3.1 km. Close enough and strategically, the place is not difficult to find.
From Ngurah Rai Airport to the northwest turn sharply to the left towards Jl. Kemayoran. Then turn right onto Jl. Dewi Sartika and turn left after Edy Kitchen Chinese Food on the left onto Jl. Kartika Plaza. Turn left again to reach your destination and Broadwalk Restaurant will be seen not far from where you are.
Opening hours
11am to 11pm, daily.