Blue Heaven Beach Club
23/07/2022 00:46
---
Vacationing in Bali will be a very pleasant thing. Every tourist who visits Bali will get unforgettable memories and an exciting holiday experience. In Bali, there are many beautiful tourist attractions and exciting activities that can be done. Whether with your partner, family, friends, friends or alone.
Every tourist who visits Bali will definitely look for exciting tourist attractions in Bali. Tourist attractions that display their natural beauty, cultural uniqueness and even other exciting things that are unthinkable. Therefore, both local and foreign tourists will definitely visit Blue Heaven Beach Club.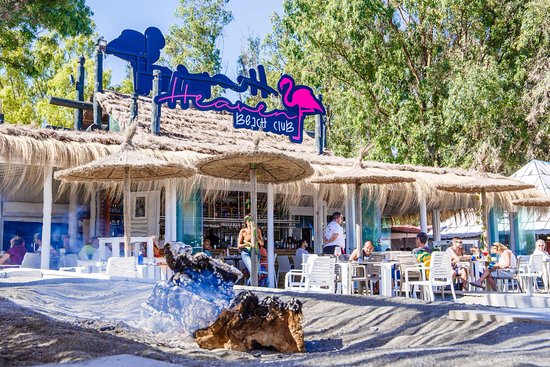 The Exciting Vacation At Blue Heaven Beach Club
There are many areas that will be crowded with tourists which are referred to as tourism areas in Bali. One of the famous tourist areas in Bali is Pecatu. The Pecatu area is famous for its beautiful beach views.
Blue Heaven Beach Club is also located in Pecatu. So that the beauty of the scenery at this beach club certainly does not need to be doubted. This beach club is very suitable to be used as a holiday and fun destination in Bali, especially for tourists who are in Pecatu. The location of the beach taken is Padang-Padang Beach. This beach is famous because it was used as a shooting location for the movie "Eat, Pray, Love".
Blue Heaven has high visibility visuals. This beach club is located on a cliff around the Padang-Padang beach with a unique concept that combines antique and contemporary architecture. The uniqueness of this concept makes Blue Heaven exotic.
The beauty of the beach and the surrounding natural scenery makes Blue Heaven have interesting spots in every corner. In addition, this beach club is also equipped with swimming pool, restaurant and bar facilities, as well as a chapel for weddings. The chapel at this beach club is impressive. With the Chapel, tourists can rent it for a wedding venue.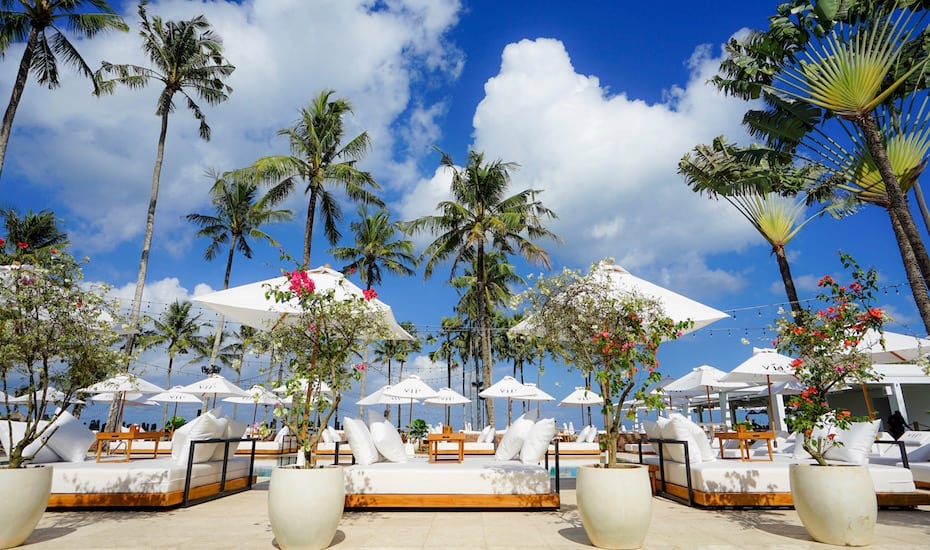 The Best Vacation Deals at Blue Heaven Beach Club
The swimming pool at this beach club is different from swimming pools in other places. Because the swimming pool here carries the concept of an infinity pool that faces directly towards the sea and is located in the middle of a beautiful tropical garden. Every tourist will be able to enjoy the beauty of the sea and the sunset in the afternoon. Interestingly, a stepping stone is provided so that the swimming tourism experience becomes even more exciting.
However, every tourist who wants to swim in the pool is required to pay IDR 100,000 (not including 10% tax) but includes towels and a choice of soft drinks or mineral water and can enjoy daybed facilities by the pool while relaxing under a blue umbrella. . Apart from an attractive swimming pool, Blue Heaven also has a bar serving a variety of cocktails, popular beers and seasonal fresh fruit juices.
Then Blue Heaven has an area called the Rooftop terrace. In this area, tourists can enjoy the dishes served. Starting from the menu of Indonesia, Asia, and China. The atmosphere in this area coupled with a delicious food menu will give a romantic impression.
Location
Blue Heaven Beach Club is located on Jl. Uluwatu, South Kuta, Pecatu, Badung Regency.
Opening hours
Every day 10 am – 10 pm.