Blangsinga Waterfall
16/04/2021 01:46
---
Vacationing in Bali is a moment that many tourists are waiting for. Starting from local tourists to foreign tourists, they always enliven the holiday atmosphere in Bali by enjoying all its beauty and uniqueness. All of this has been recognized by the eyes of the world and has been able to attract many tourists to come back to Bali.
Tourists who have a vacation in Bali can be satisfied with visiting various tourist objects in Bali. Starting from natural attractions, cultural tourism objects, and many more, all of them are popular tourist objects, such as this Blangsinga Waterfall.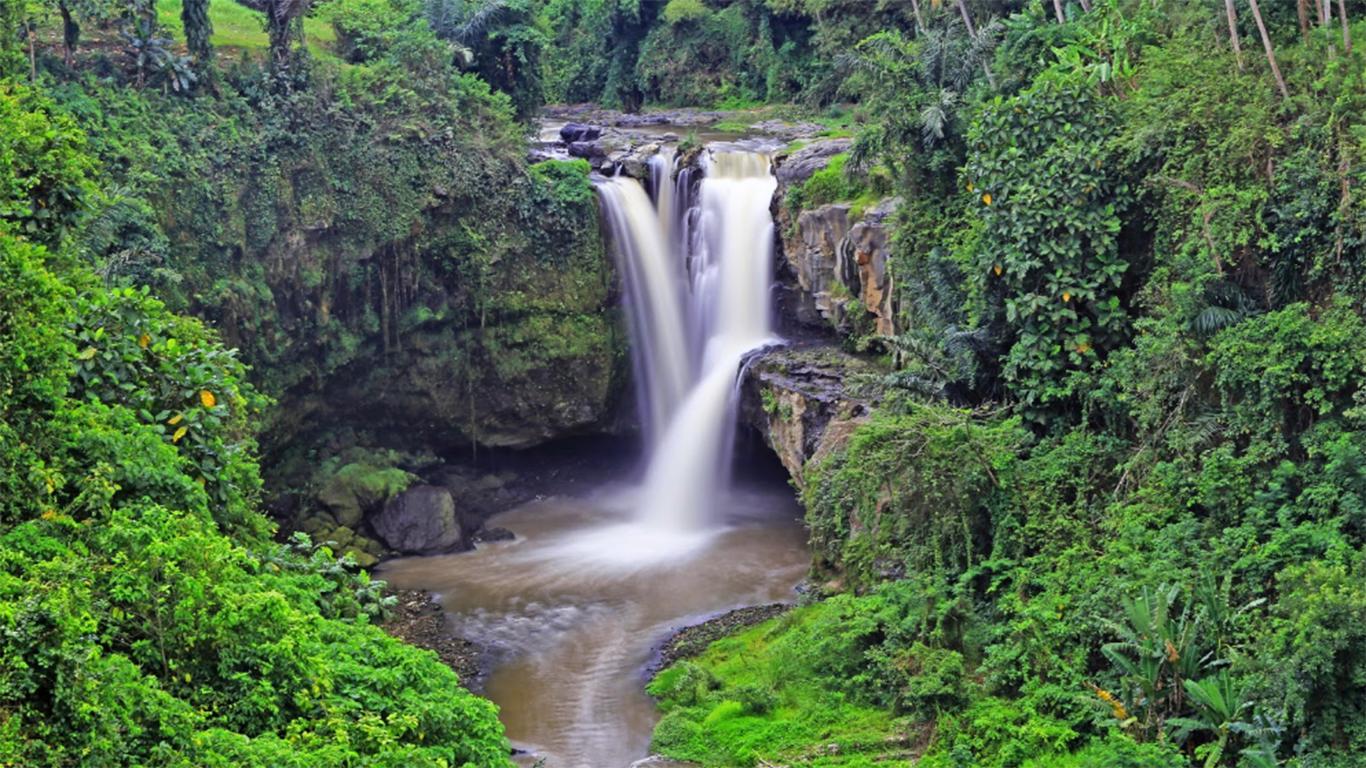 The Uniqueness of the Blangsinga Waterfall Tourism Object
As a world tourist destination, the island of Bali has many things to offer, and the most popular is of course because of the beauty of its natural attractions, which are then supported by cultural, culinary and shopping attractions. The natural attractions themselves are very diverse, in addition to the natural beaches, mountains, lakes, terraced rice fields or terraces as well as the natural charm of the waterfalls that are offered in a number of places, and one of them is the Blangsinga waterfall tourist attraction. This waterfall tourist destination is very popular in the Central Bali area, its strategic location and easy to reach become a mandatory tour destination in Bali.
As is known, before the name of the Blangsinga waterfall tourist destination was popular, this tourist spot had already hit and was popular with the name Tegenungan waterfall, because access to this tourist attraction in Gianyar is through the road in Banjar Tegenungan, so this waterfall is known. also with Tegenungan waterfall. And now the new access to the waterfall is made from Banjar Blangsinga, so it is now also popular with the name Blangsinga waterfall. So the two names of the waterfall refer to one place with different access points.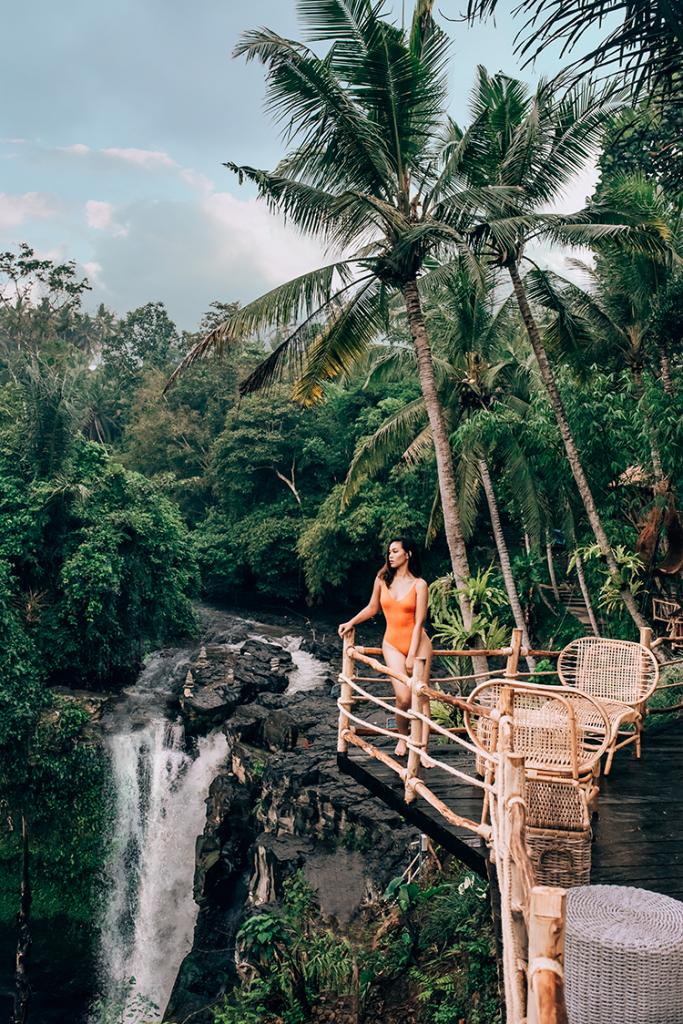 The Attraction of Blangsinga Waterfall
The waterfall that flows in the Petanu river is indeed quite amazing, so that now it is always crowded with visitors. Moreover, it can be accessed from two different places, so those who schedule tours with one-way tour destinations to the next tourist attraction can be easier and more time efficient. There are a number of advantages offered, if you enter from Blangsinga you can enjoy the beauty from the top of the river which is the source of the waterfall flow.
The natural beauty of Blangsinga waterfall in Gianyar is indeed able to amaze every visitor. Even though it is only about 15 meters high, the water discharge is quite large and plunges directly to form a natural pool underneath. Visitors can capture precious moments with family or children while playing in the water or even bathing under a waterfall or in the river. Air Petani is one of the rivers that is quite long in Bali, so the water comes from various sources, so it is not surprising that during the rainy season this waterfall could be cloudy at any time.
The Entrance Ticket Prices for Blangsinga Waterfall
Entrance ticket price: IDR. 10,000 / person
Parking: IDR 2,000 / motorbike and IDR. 5,000 / car
Entrance ticket to D'tukad River Club: IDR. 100,000 / person