Bingin Beach
28/06/2021 15:09
---
The island of Bali is famous for its stunning natural beauty. Not only that, this island also has a unique culture and has been preserved to this day. This island is also called heaven on earth because there are many exciting activities that can be done while on vacation. Therefore, it is not surprising that many local tourists and foreign tourists come on vacation to Bali.
The tourists who come will be able to visit many exciting attractions. Starting from natural attractions, cultural attractions, and various popular and must-visit places can be found easily. The tourists will lose if on vacation but do not visit the place, such as one of them is Bingin Beach.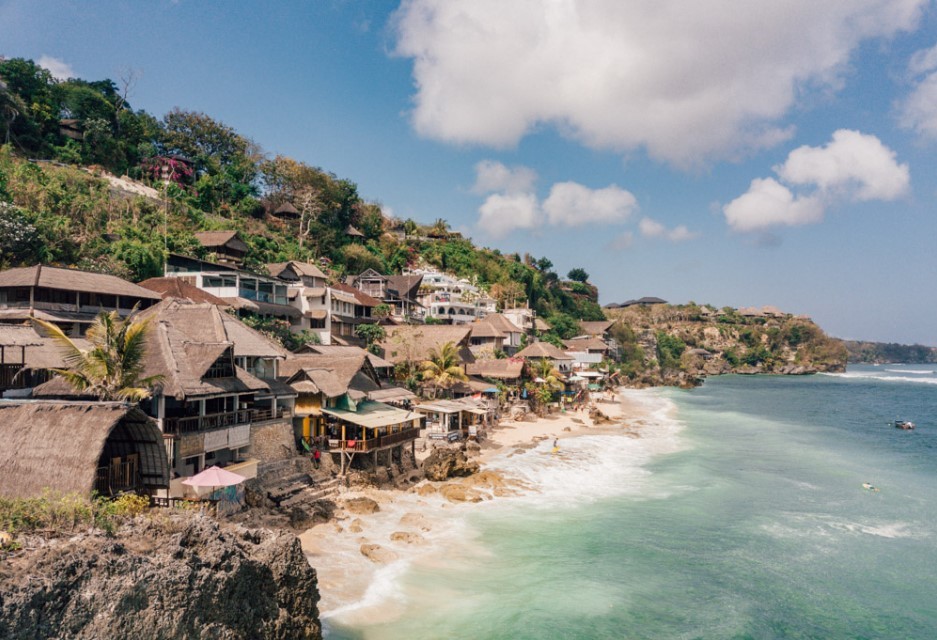 Best Tour Agenda in Bingin Beach
If tourists schedule vacations and sightseeing tours to the island of the Gods, Bali, then the destination of beach attractions must be on the agenda, because it is undeniable that the island with the nickname Pulau Seribu Pura has a lot of beautiful beaches, ranging from popular beaches such as Kuta, Jimbaran. or Pandavas to those that are hidden and rarely visited by tourists such as Bingin beach, the beauty of the coast of the Southern peninsula is hidden behind a cliff. The location of the Bingin beach tourist destination in the Pecatu area. Located in the South Bali tourism area, which is popular for having beautiful, beautiful and instagramable coastal natural recreation areas. If tourists want to enjoy hidden beauty and are still rarely visited, then tourist attractions in South Bali such as Bingin beach can be the next tourist tour destination.
The beauty of the coast of the South Bali tourism area is indeed synonymous with views of cliffs and surrounded by hills, as presented by the attractions of Dreamland, Balangan, Padang-padang and Suluban beaches, located in the same coastline with Bingin beach. This beach tourism destination in South Bali is located in the same direction and adjacent to Uluwatu Temple, which is the most hits and popular tourist destination on the island of the Gods, Bali. Access to the location of the Bingin beach tourist attraction does indeed require a little extra energy, so it is quite rarely visited by tourists, especially domestic tourists, even though the natural coastal recreation area presents a beauty that can be compared to other popular beaches on the island of Bali, and Bingin beach has its own uniqueness. . Currently, visits to Bingin beach attractions are still dominated by tourists who are going to surf or surf recreation.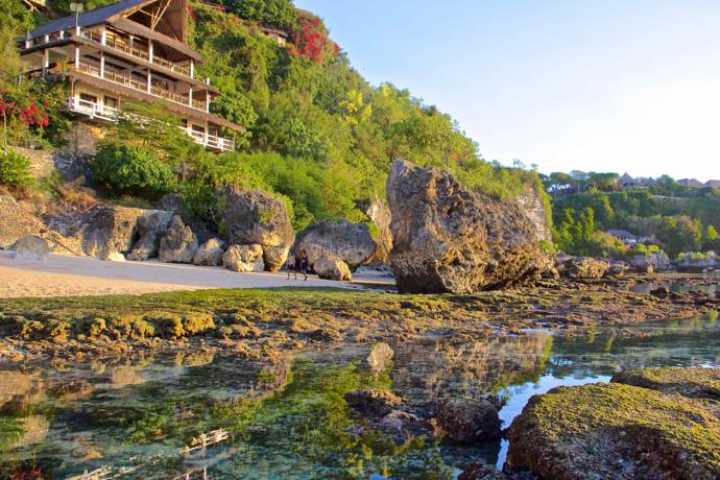 Bingin Beach Attractions
Pecatu Village is part of the sub-district of South Kuta, Badung Regency – Bali, its geographical area consists of limestone hills and beaches that offer spectacular views of the white sandy coast and natural sea. The natural beauty offered by Bingin beach in the Uluwatu tourism area completes the list of tourist attractions and holiday destinations in Badung district or the southern Bali region.
Bingin beach tourism destinations offer a variety of uniqueness and beauty, making every visitor feel at home. The white sand beach with a slightly rough texture, can be a place to relax, the sea water is clear so it becomes a special place for bathing. The view of the coral cliffs surrounding this beach, adds to its charm, for those of you who like taking photos, this opportunity will certainly not be missed.
Location
South Kuta District, Badung Regency.