Bias Tugel Beach, Bali
12/09/2020 15:06
---
For most people, the name Bias Tugel Beach may not be familiar. This beach is a hidden beach, but just recently its name is popular in the ears of tourists. Not only because of the beautiful scenery but because this beach has its own uniqueness. It's the existence of a small lagoon which is often used as a natural swimming pool by tourists.
The name Bias Tugel is taken from the Balinese language, namely Bias which means sand, and tugel which means cut / be cut. It is so-called because the area of ??Bias Tugel Beach is not very wide, on the right and left it is flanked by quite large rocks and the shape is like a cut and resembles a small bay.
Most visitors who come here want to try the sensation of swimming, snorkeling, sunbathing, fishing, diving, taking pictures, or even just sitting back on the rock. Bias Tugel Beach is perfect for family vacations with children.
Parents can easily watch their children playing in the sand because the beach is relatively quiet. Because there are not so many visitors, so it seems like a private beach with towering rocks on the right and left.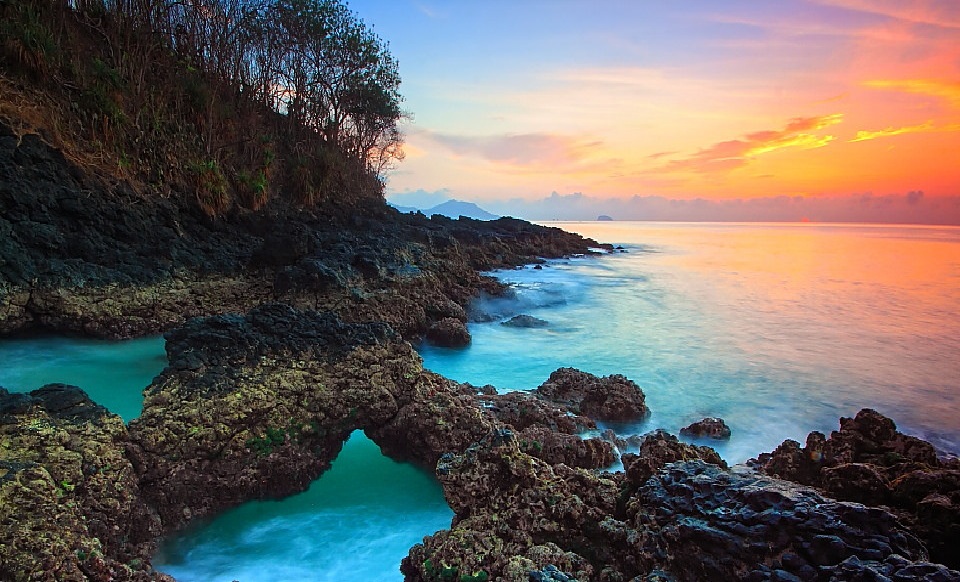 The Beauty of Bias Tugel Beach
There are many reasons that made this beach so unique. There is a water blow or seawater that spurts up due to the collision of sea waves with rocks. You can see this Waterblow about 50 meters to the right of the beach. Tourists never waste the opportunity to take photos of the water that looks like a fountain.
Take a walk to the left of the beach and you will find a reef that forms a small lagoon. Soaking in this circle of coral lagoons is a fun idea. But don't try to take a dip when the waves are high because the small lagoon will be completely submerged with water.
Satisfied exploring every corner of Bias Tugel Beach, visitors can take a break at simple stalls on the beach. There are not many stalls, but it can provide shelter from the hot sun. Drinking coconut ice is the right choice when the sun is hot.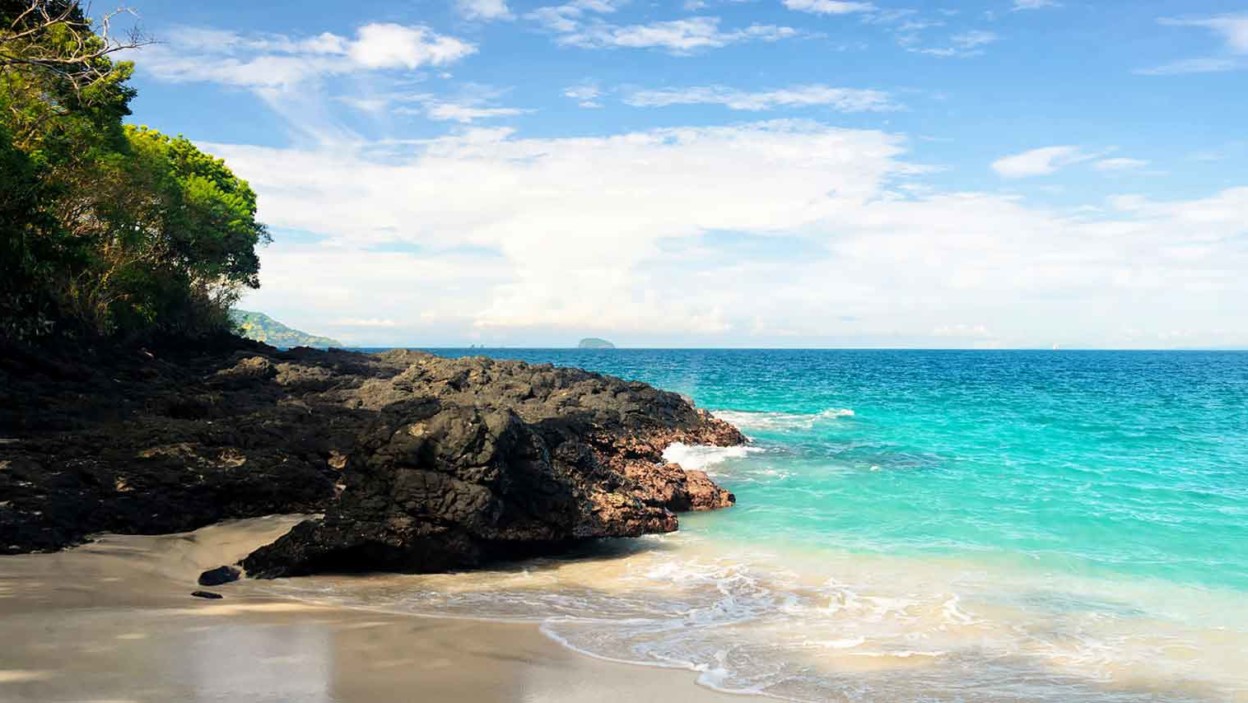 Location and Accessibility
Bias Tugel Beach is located in Padangbai Village, Manggis District, Karangasem Regency, Bali. This beautiful beach, Bias Tugel, is classified as a hidden beach, far from the hustle and bustle of the city, so it is still empty of visitors. It is located about 500 meters from the Padang Bai port. The tourists who are interested in the beauty of this beach can visit via the route to Padang Bai Harbor.
From there you only need to continue the journey no less than 15 minutes. To reach it, you have to walk with a fairly steep and rocky road access. It is enough to make the sweat pour out, but it doesn't disappoint because the white sand and blue sea water immediately greets you before your eyes.
Visitors who want to enjoy the beauty of this beach are only charged a fee which is managed by a local customary village. Namely, the entrance fee for two-wheeled vehicles is IDR 2,000 and an environmental cleanliness fund is IDR 2,000 per person.