Belong Gunaksa Hill in Klungkung
08/08/2020 05:53
---
Enjoying the beauty and new atmosphere besides the beaches in Bali, then you can choose Belong (Blong) Hill in Gunaksa village as your next tour and travel destination while on vacation to Klungkung. This natural recreation area offers a beautiful and charming hilly environment, providing a new recreational experience for those who wish to explore Bali's nature to the fullest.
Apart from Belong Gunaksa Hill, the Bali Island itself offers a number of tourist attractions with hilly natural nuances, some of which are quite popular including Asah Hill in Bugbug, Putung, Nampo, Teletubbis Hill, Twin Hill, Cemara and Jambul Hill.
Belong Gunaksa Hill is not a new place but the natural beauty offered has begun to be discussed by netizens on social media, this natural recreation place became known around 2016, one of the visitors stepped on and explored the natural beauty offered by Belong Hill then uploaded it to social media.
The beautiful, charming and attractive natural scenery on Belong Gunaksa Hill certainly makes many people curious and wants to get to know more closely, so that many people have started to come to this natural recreation area so now it has been quite viral on Facebook, Instagram and Twitter.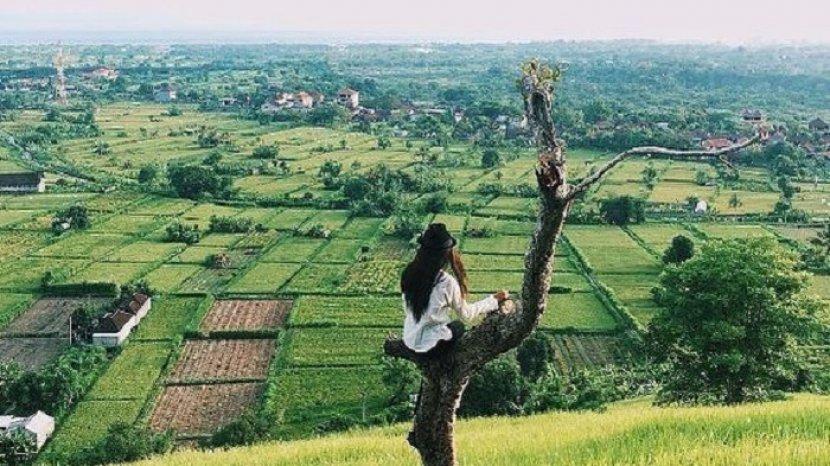 A Good Choice To Have a Date
It's just that there are not many activities that can be done at this Belong Gunaksa Hill tourist spot. Mostly, the visitors come to this place just to sit with a partner. The atmosphere is indeed very supportive to be used as a location for doing romance.
Belong Gunaksa Hill is indeed dominated by the expanse of thatch, which is as high as an adult's waist on a hill, a number of shady trees also adorn this place as well as a place of shelter and relaxation. Bukit Belong itself faces south, so if you are here you can see plots of rice fields, residential areas and also the expanse of the blue sea from a distance including the mountains on the island of Nusa Penida. To the east there are also cool green hills.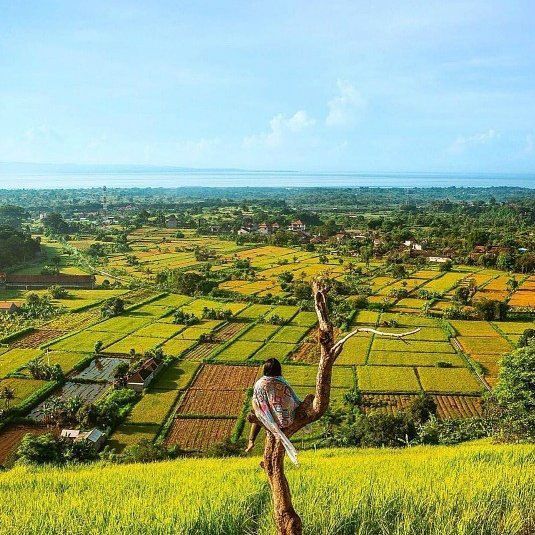 For the record, if you come to this place, make sure to bring food supplies. Because of its location on a hill don't expect to find a food stall there. Moreover, if you come here during the day, prepare enough drink supplies. Because it is certain that the hot atmosphere will make you thirsty in instant.
However, an important thing to note that you have to keep this place clean. Isn't it bad if this place is damaged due to the irresponsible actions of the visitors?
Location of Belong Gunaksa Hill
Belong Gunaksa Hill is a hill that is included in the Gunaksa Village area in Dawan District, Klungkung Regency. To get to this place is not too difficult, it's easy to access and you can access it by Google Maps. Many visitors have done the same and made it here. This place is approximately 47 kilometers from Ngurah Rai Airport. Meanwhile, if you depart from Denpasar City, the distance covered is approximately 32 km.