Bebek Dengil Restaurant
26/08/2022 00:12
---
Every tourist destination has its own beauty and uniqueness. Like the island of Bali, whose beauty lies in its natural scenery, and its unique culture which is still preserved today. Many tourists admire all its beauty and uniqueness. Where Bali gets the nickname Heaven on Earth because there are so many fun things to enjoy.
Some of the fun things are visiting various interesting and popular tourist objects in Bali. Starting from nature tourism, cultural tourism, to various other exciting entertainment places. One of the famous culinary tours is the Bebek Bengil restaurant. This restaurant is also located in a famous tourist area in Bali, namely in Ubud. Foreign tourists know him better as the "Dirty Duck Diner".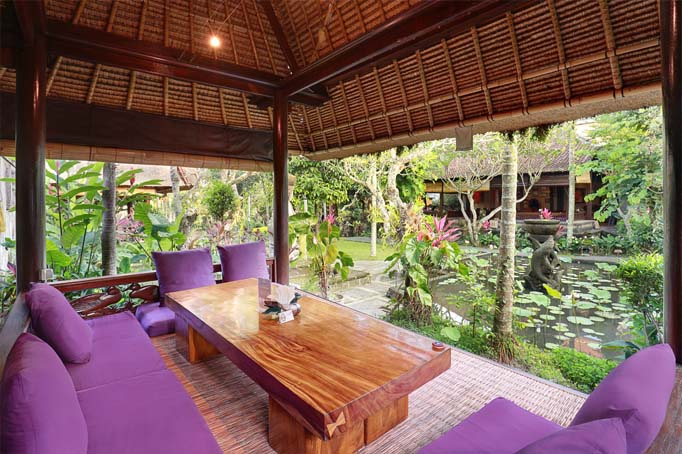 Interesting Things At Bebek Dengil Restaurant
Almost every day the Bebek Dengil restaurant is crowded with tourists who visit this place. Because this restaurant is one of the favorite places for tourists, especially those visiting the Ubud area.
This restaurant became famous for its tourist attraction. Like a place that gives a beautiful atmosphere. The location of the restaurant which is in a rice field area provides its own comfort with the breeze that blows during the day.
Bebek Dengil Restaurant also provides an adequate place. Like a gazebo made of diary wood that allows tourists to sit freely on the small cushions that have been provided while enjoying the beauty of the rice fields. So this restaurant is perfect for a family meal with children, or in large quantities such as a meal with a large group.
Delicious Bebek Dengil Restaurant Food Menu
Bebek Bengil Restaurant has the main menu, namely fried duck. The fried duck is served differently from the fried duck in other restaurants. That is served with white rice complete with sambal matah and lawar in a separate place. Tourists can use several menus, such as replacing the duck menu to serve with stir-fried potatoes and salad.
For the taste of the menu at this restaurant, there is no need to doubt it. Because the fried duck at this restaurant is crunchy, even small bones can be chewed. Processed duck meat comes from local ducks in the area around Ubud.
As for the mainstay menu, Bebek Dengil Restaurant has a crispy duck menu that has been around since its establishment in 1990. Based on information from the restaurant owner, this fried duck started from a family recipe that is usually served for daily meals until now it has grown. be a successful business. Bebek Dengil Restaurant also has a number of other favorite menus such as the Balinese mixed rice menu, Balinese spiced fish, and roasted green chili duck. The drink menu is available here ranging from soft drinks, juices, cocktails, and other alcoholic beverages.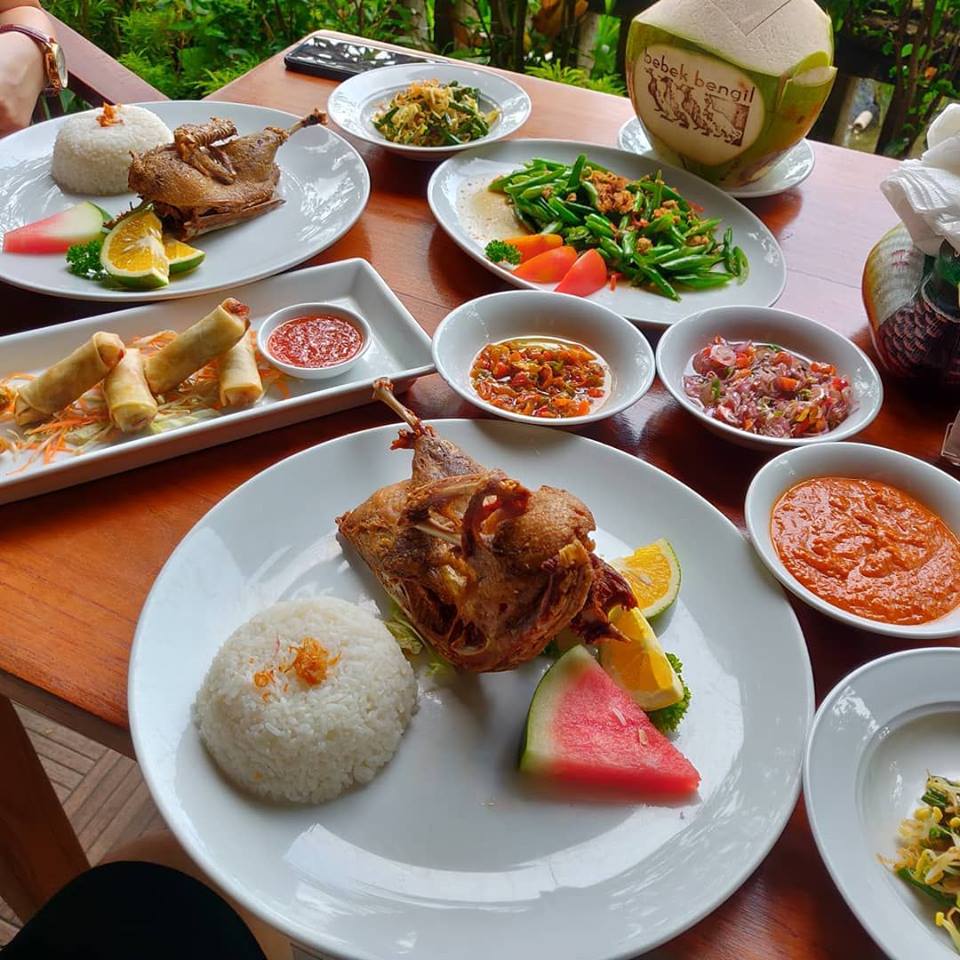 Culinary Costs at Bebek Dengil Restaurant
The menu prices at this restaurant are quite expensive but worth the quality. Such as the fried Duck Bengil menu for IDR. 125,000, Balinese mixed rice for IDR. 75,000, Balinese spiced fish paste for IDR. 95,000, and roasted green chili duck for IDR. 122,000. However, this price does not include 11% tax and 10% service.
Location
This restaurant has several outlets, especially the outlet in Ubud which is located on Jl. Hanoman, Padang Padang, Tegal Region, Ubud.
Opening hours
Every day from 10 am to 10.30 pm.