Beachwalk Mall Bali
31/08/2022 01:05
---
Because of its beauty, the island of Bali gets the attention of many tourists. Starting from local tourists to foreign tourists. All of this beauty and uniqueness makes the island of Bali more famous as the best tourist destination to visit. There are many attractions that can be enjoyed, one of which is Beachwalk Mall, a place where tourists can buy souvenirs as a keepsake.
Beachwalk Mall is one of the international standard malls in Bali. It also has the best design layout which is very attractive to look at. Kuta Beachwalk Mall, occupies an area of ??approximately 3.7 hectares and is located right behind the Kuta Bali coastline. The strategic location of Kuta Beachwalk is flanked by two luxury hotels, to the west is the Grand Istana Rama hotel and to the east is the Sheraton Bali Kuta Resort.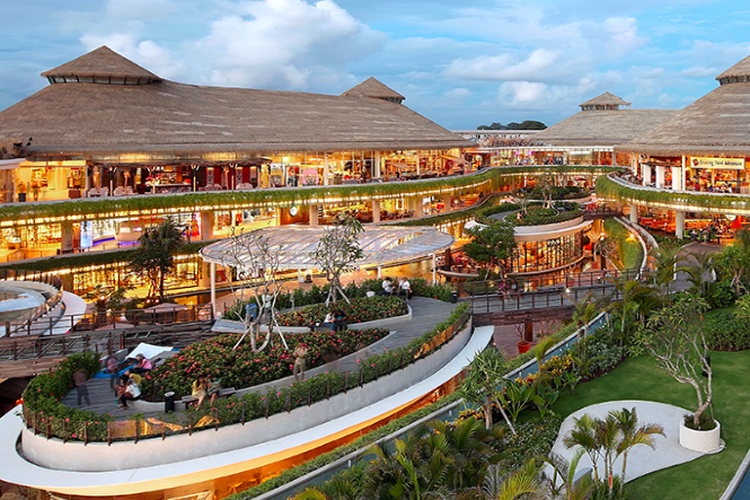 Fun Situation at Beachwalk Mall
Beachwalk Mall is one of the places that is always crowded with tourists as busy as the Kuta beach road which is busy with passing tourists. Every tourist who goes to Kuta beach, most of them take the time to visit Beachwalk Mall. Therefore, even though Kuta Beachwalk has a very large underground parking area that can accommodate 1,000 vehicles, tourists will still find it difficult to find a parking space during high season in Bali.
Beachwalk Kuta Mall Bali has an organized design by combining modern, traditional elements and also a green garden. This can be seen from a large pool with many indentations flowing with water. This place is a suitable place for family vacations and children.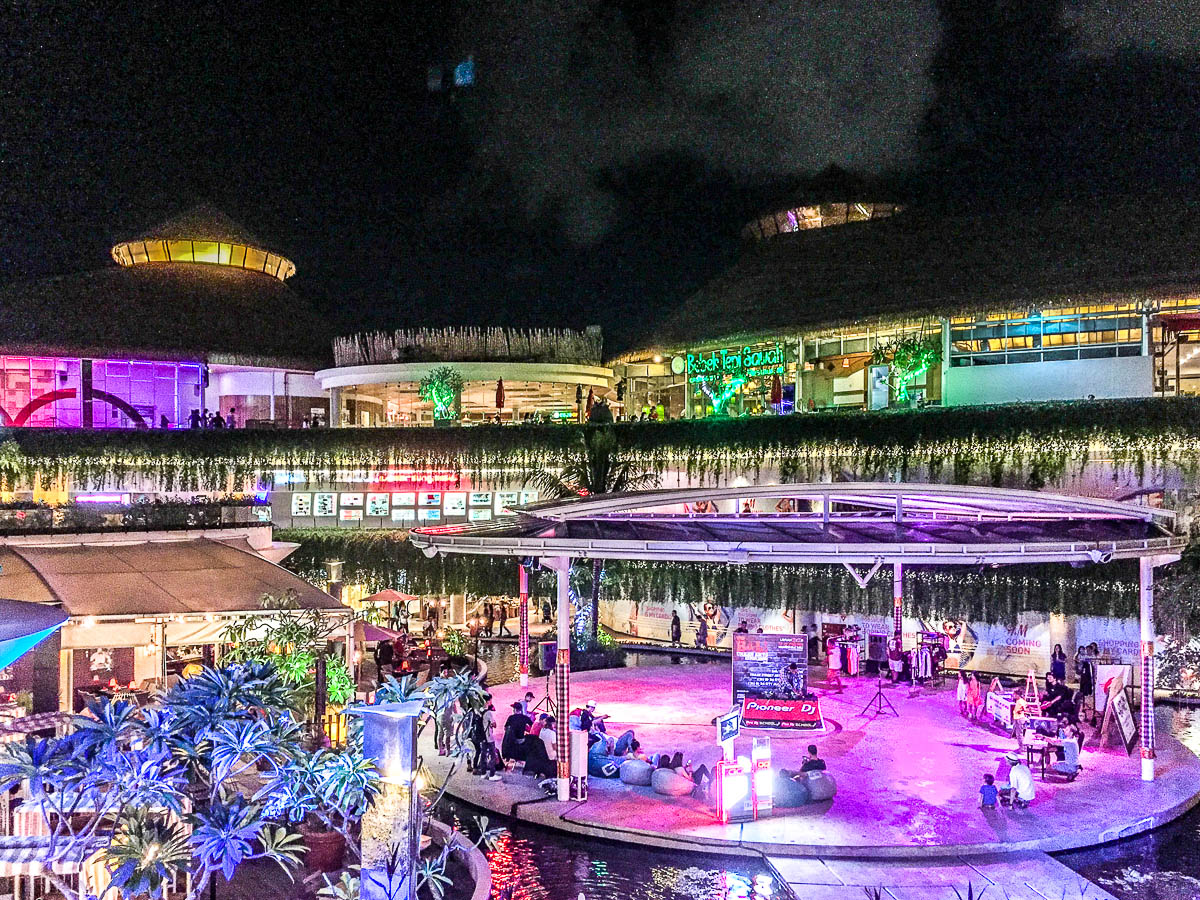 Fun Activities to Do at Beachwalk Mall
There are many activities that can be done at Beachwalk Mall. Not only shopping, but also as a place to explore food. Because there are rows of shops, restaurants and other visitor facilities. Most stores have a large amount of merchandise. Most of the merchandise provided at Beachwalk Bali is expensive branded goods.
At Beachwalk Mall, there are many restaurants that have a unique atmosphere located on the 3rd floor. As well as places to buy drinks such as Chatime, Starbucks. More than that, there are several restaurants that provide lounges with long sofas that offer views of Kuta beach, such as Cafe Sardinia.
Not only that, because Beachwalk Mall also has its own cinema. It is undeniable that many tourists come to Beachwalk just to visit the Beachwalk XXI cinema. Beachwalk Kuta also provides Cineplex 21 which was first built in digital format. Beachwalk XXI was first opened on October 12, 2012, to coincide with the anniversary of the Bali Bombing 1 at the ground zero monument. The location of Beachwalk XXI is on the 2nd floor, providing 3 studios.
1. Deluxe Studio 1 with a capacity of 206 seats.
2. Studio Deluxe 2 with a capacity of 144 seats.
3. Premiere Studio with a capacity of 50 seats.
Ticket prices at Beachwalk XXI
• Deluxe Studio
Monday - Thursday: IDR 35,000
Friday: IDR 40,000
Saturday - Sunday and Public Holidays: IDR 50,000.
• First studio
Monday - Thursday: IDR 60,000
Friday: IDR 80,000
Saturday - Sunday and National Holidays: IDR 100,000.
Location
The location of Kuta Beachwalk Mall is located at Jalan Pantai Kuta Bali.
Opening hours
10:30am to 10:30pm