Batur Lake Kintamani
26/05/2021 19:48
---
Many local and foreign tourists choose the island of Bali as a tourist destination that must be visited during the holidays. Vacationing in Bali will provide a lot of fun and excitement that can make a beautiful memory. This is because the island of Bali has a lot of natural beauty and very diverse cultural uniqueness.
One of the factors that make Bali a favorite tourist destination is because this island has many popular tourist attractions and must be visited. Starting from natural attractions, cultural tourism objects, and many more entertainment places that can be visited. One of them is Lake Batur Kintamani.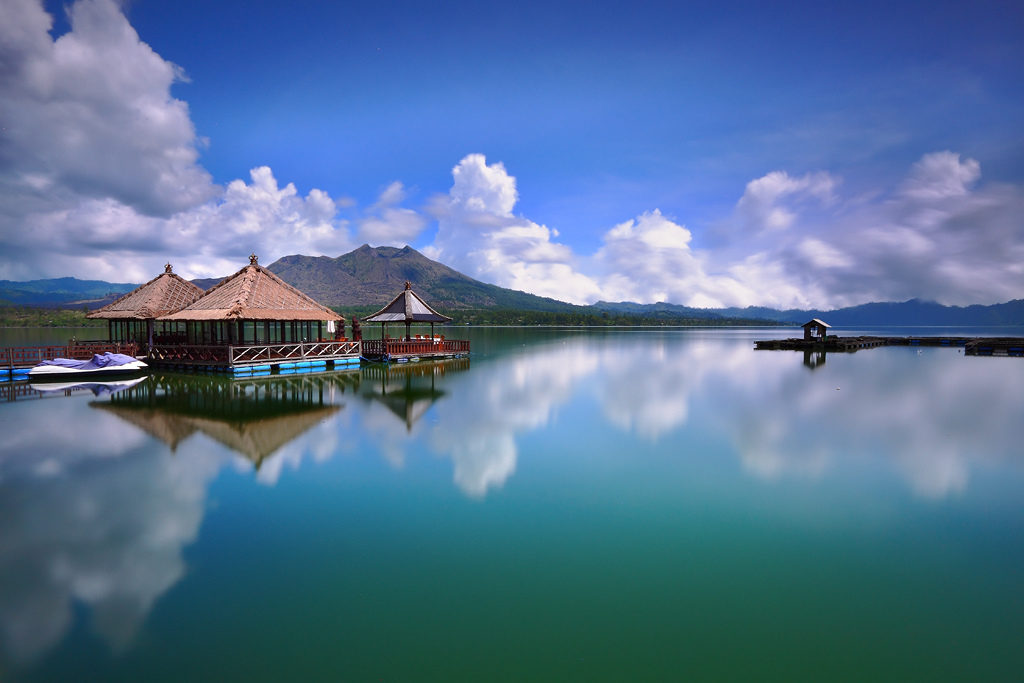 Vacation Atmosphere at Lake Batur Kintamani
Lake Batur Kintamani is a tourist destination that must be visited when visiting the Kintamani area, Bali. Being in a highland area, tourists will feel a soothing atmosphere. What's more, this one lake can really soothe every eye that looks at it.
The travelers who visit here, can see the view of the lake with bluish green water. The lake, which is located on the slopes of Mount Batur, is a suitable tourist destination for those of you who want to get away from the crowd. Its location at an altitude of 1050 meters above sea level, makes this place a suitable destination for seeking tranquility.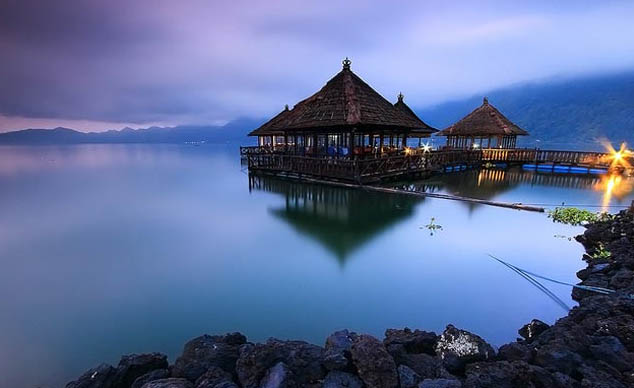 The Attraction of Lake Batur Kintamani
Arriving at Lake Batur Kintamani, tourists will be presented with views of this 16 square kilometer lake. This lake was created by the impact of the eruption of Mount Batur which occurred thousands of years ago. Lake Batur is also known as the largest lake on the island of Bali. Besides having a depth of up to 65 meters, this lake also has a unique shape. When photographed from the air via drones, it will appear that this lake has a shape similar to a crescent moon.
This lake is also an active caldera lake. Therefore, the color of the water in this lake is constantly changing. This is due to the presence of sulfur content. And this is what causes the panoramic view of Lake Batur to be very beautiful and much admired by tourists, both domestic tourists and foreign tourists. UNESCO also recognizes the natural beauty of Lake Batur. They have also designated Lake Batur as a Global Geopark Network area. In addition, this place will also provide satisfaction for tourists who like photography. And the most champion is when hunting photos of sunset or sunrise views. It's really beautiful, it's a loss if you can't get photos of the sunset and sunrise views on Lake Batur.
While enjoying the natural beauty of Lake Batur Kintamani, tourists can also relax at the Batur Natural Hot Spring or Batur Hot Spring. To be able to soak in these hot springs, a traveler will be charged an entrance fee of 60 thousand rupiah per person. Even if you are reluctant to swim, you can also relax in this place, the rate is still cheaper, IDR. 15,000 rupiah per person.
Location
Penelokan Utara Village, Kintamani.