Bali Wake Park
14/07/2021 23:11
---
The island of Bali is a popular tourist destination visited by many tourists. Starting from local tourists to foreign tourists visiting Bali to spend vacation time and make unforgettable moments. This is only natural, considering that the island of Bali has a lot of beauty and uniqueness that everyone can enjoy. The beauty and uniqueness can be enjoyed by visiting tourist attractions.
In Bali there are many and various tourist objects, ranging from natural attractions, cultural attractions, culinary attractions and much more. Whichever tourist attraction you visit, there will be lots of fun activities to do. One of them is when visiting Bali Wake Park.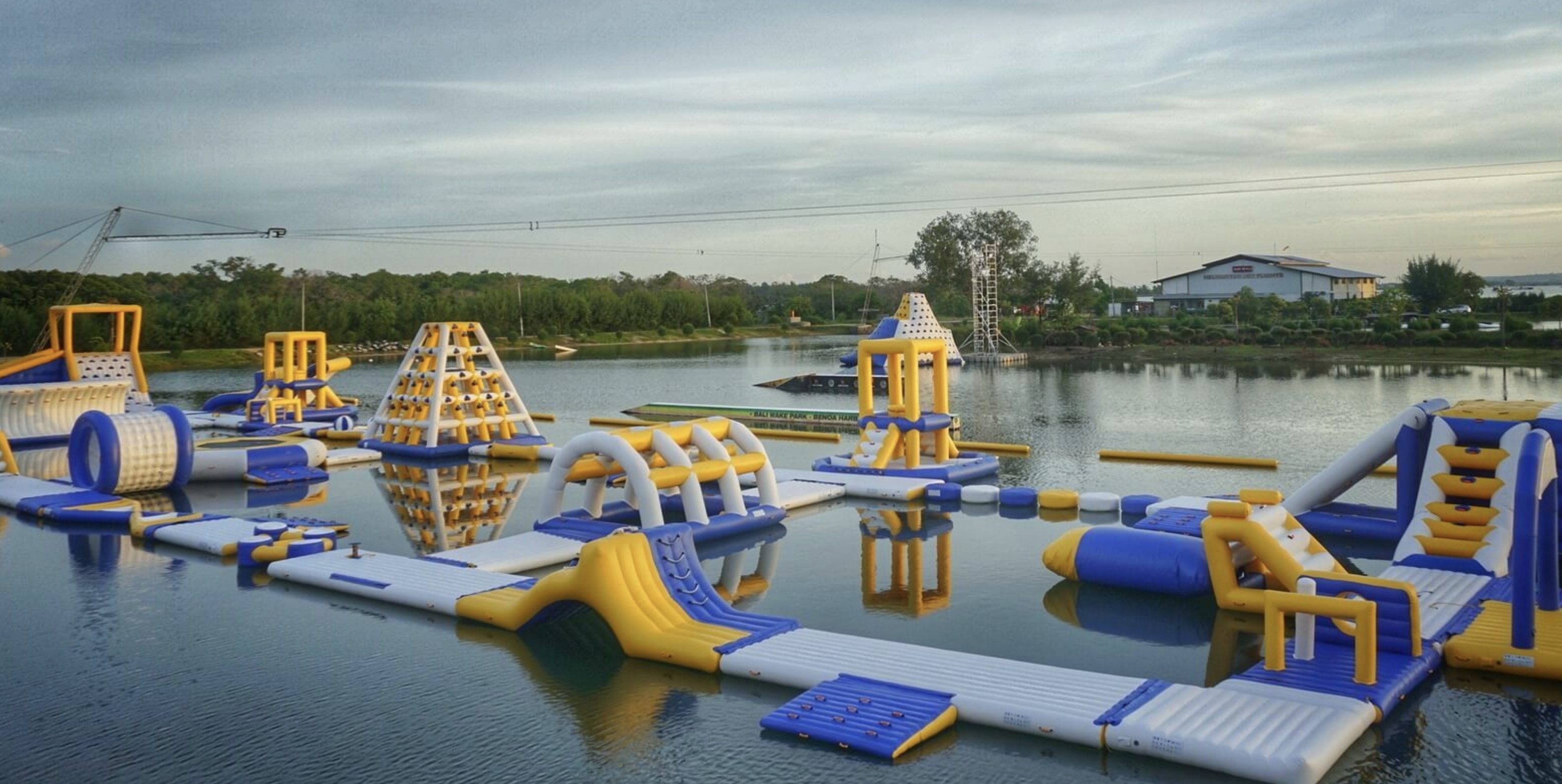 The Atmosphere of Being in Bali Wake Park
In Bali there are always interesting types of rides as a place of recreation, such as those provided by Bali Wake Park, located on Jalan Pelabuhan Benoa, Pesanggaran, Denpasar. A new vehicle for watersport tourism activities and a place to test the adrenaline of the tourists. For water tourism hobbyists, this recreation will be able to provide the best experience during a vacation on the island of the Gods, Bali. The Wake Park recreation park in the Denpasar tourism area does offer different tourist activities, and exciting wake board playing techniques, there is even a playground like ninja warrior, which can train children's agility, so it is ideal for filling holiday activities with family, because it is suitable for all people who try dexterity and adrenaline testing.
As is well known, Tanjung Benoa beach tourist destination in Badung district is the center for watersports recreation in Bali, and also provides wake board games, however, Tanjung Benoa beach tourism object presents a familiar and mainstream concept, and when recreation takes place it takes into account the weather conditions. and also the waves and pulled by a speed boat. However, it will feel different when the tourists are at Bali Wake Park, this wake boarding game at the Benoa port of Denpasar (not Tanjung Benoa) does not use a speed boat to pull it but uses a cable/rope as a tow that is connected to the tower. There are two options, namely using 2 towers with a short distance and 5 towers with a longer distance. This adventure tour does offer challenges in a different way.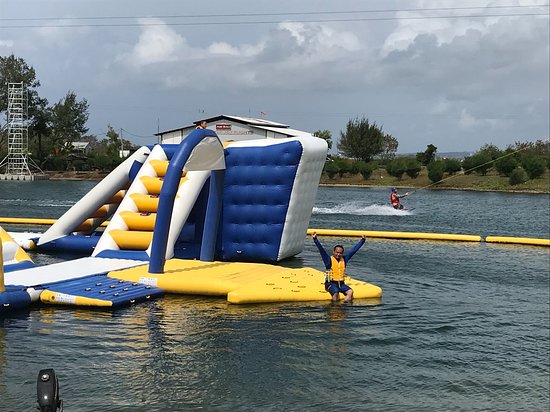 The Best Watersports In Bali Wake Park
This recreation or watersport game at Bali Wake Park Denpasar is suitable for a beginner or an expert. So if it's the first time tourists and it feels foreign, just follow the instructions, tourists will be able to do it, a little bit difficult at first, but after getting used to it will feel very fun In fact, there are many tourists who have tried several times and still want to try the challenges offered.
For the duration of the game, you can choose from 1, 2 and 4 hours with adjusted prices, the age range that can carry out water sports activities is designed to be suitable for children aged 6 to parents aged 70 years, especially those who dare to try. a beginner can try the short path first, after feeling able, then try on the main cable with a longer path.
Location
Jl. Raya Harbor Benoa No. 7X, Pedungan, South Denpasar, Denpasar City.
Opening Hours
9 am to 6 pm.
Ticket price
1 hour: IDR 250.000
2 hours: IDR 400,000
4 hours: IDR 550.000
Full day: IDR 700,000