Bali Swing
25/03/2022 18:51
---
The holidays are a time that many people look forward to. Especially those who love to travel will definitely look for the best tourist destinations. Where the island of Bali is often the best choice of tourist destination chosen by many tourists. Both local and foreign tourists love to visit Bali to enjoy all its beauty and uniqueness.
There are many fun activities that can be done while on vacation in Bali. One of them is to visit various existing tourist objects. Starting from natural attractions, cultural attractions, to various other interesting and popular places. One of them is the Bali Swing in Bongkasa.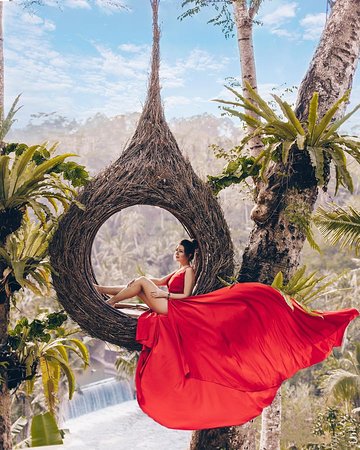 Try the Most Popular Swing, Bali Swing
Bali swing in Bongkasa village is a new recreational or adventure tourism in Bali. This swing is quite interesting for those who want to feel the challenge and test their guts. Indeed enjoying various challenges including the beautiful natural charm of the island of the Gods of Bali, of course you have often been spoiled by the natural beauty of the beach including the cool nature of the mountains, lakes and waterfalls on this island. However, Bali never seems to have a shortage of recreational areas, a number of new tourist attractions have sprung up to complete your vacation so that your tour is never boring. And one of the new recreational spots that are trending and hits is Bali Swing which is located in Bongkasa village, close to Ubud tourism.
What Bali Swing actually offers, as the name implies Swing is a swing, so the tour here is to enjoy the swing. Games that are reminiscent of playing childhood and swing is one of the games that is quite favorite. In this Bongkasa village, Bali Swing is a pioneer of swing tourism which is now widely scattered in this village. In Bali itself, there are a number of tourist attractions that deliberately place a swing as an icon of the place, which is a distinctive feature and is in demand by young people for selfie photo tours and exists on social media (social media). However, the swing provided at Bali Swing certainly presents a different sensation that can stimulate your adrenaline.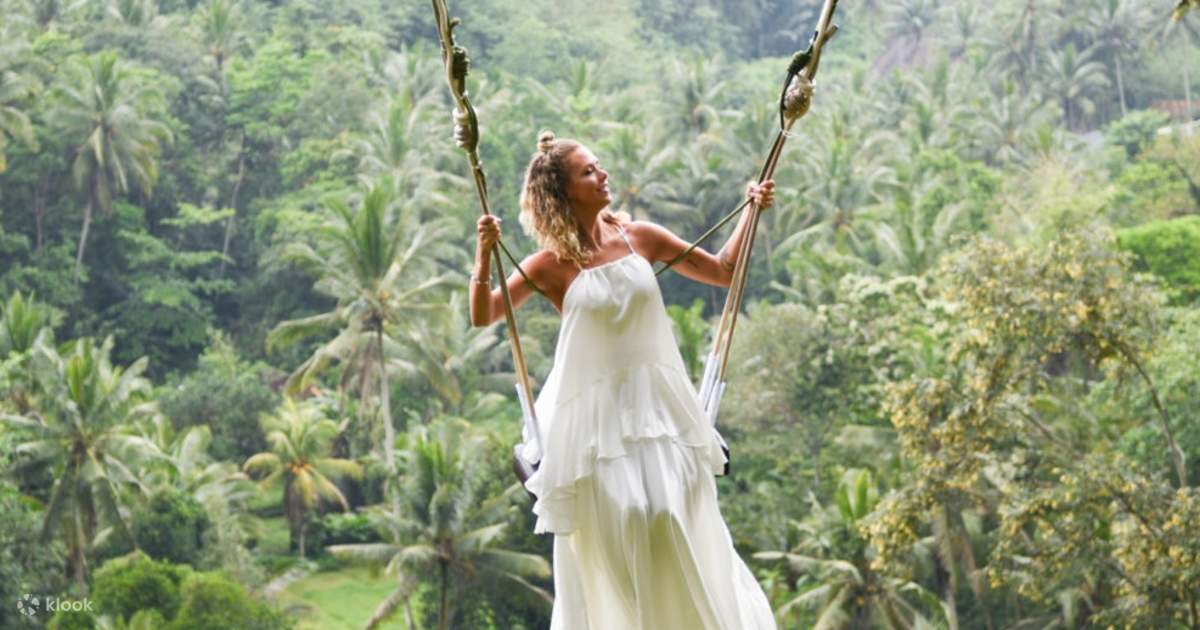 The Excitement of Being at the Bali Swing
This Bali Swing offers a swing at a height of 35 meters from the ground, it's quite exciting, isn't it, not an ordinary swing, swinging at that height of course requires enough courage and guts. For those of you who have a phobia of heights and have heart problems, of course this game is not recommended.
You will feel an extraordinary sensation, floating in the air as if flying freely like a swallow, making your adrenaline rush, for those who like challenges and nature tourism, of course, the activities offered by Bali Swing are something special. This tourist spot is quite affordable from the tourist area of ??Ubud, so you can pack a full day tour easily.
Location
Jl. Dewi Saraswati 7, Banjar Tegal Kuning, Bongkasa Pertiwi Village, Kec. Abiansemal, Badung Regency. n Badung.