3 Dimensions DMZ Bali
07/06/2021 20:02
---
Who doesn't look forward to the holidays? Everyone looks forward to the holiday period, especially those who love to travel, of course, looking for the best tourist destinations as a place to spend vacation time and make the most beautiful moments with loved ones. In this case, the island of Bali is often a favorite tourist destination that is visited by many, both local and foreign tourists.
The island of Bali has a lot of beauty and uniqueness, especially the natural beauty and the uniqueness of its culture that is preserved. There are many tourist attractions in Bali ranging from natural attractions, cultural attractions, and various other fun places. One of them is like this 3 Dimensional DMZ Bali.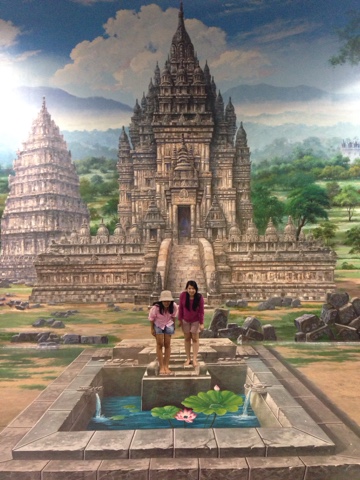 DMZ Bali 3-Dimensional Attraction
DMZ Bali, an indoor recreation area that features hundreds of 3D (three-dimensional) paintings. The museum, which displays a variety of 3D painting illusions, is indeed very interesting, especially for tourists who are active on social media such as Instagram, Facebook, Twitter or other social media, able to present interesting image illusions and make traveling to this 3D museum a valuable experience while on vacation. This holiday activity to a recreation area in Bali is for posing and taking photos, so pay attention to the appearance of the tourists, so as not to get the wrong clothes or costumes, and the most important thing is the acting of the tourists in taking pictures, resulting in interesting pictures and poses
The strategic location of this 3D museum allows tourists to be able to package tour trips, because of its strategic location, to visit the DMZ Bali easily, whether at the beginning of the tour or at the end of the trip, so that tourists who like selfie photos with unique photos, complete the vacation of tourists by visiting this recreation area. The address of a tourist destination on Jalan Nakula 33X, Legian is very easy to access. Tourists who are in the Seminyak, Legian and Kuta areas, can arrange time to visit the DMZ Bali 3D painting museum because it is located close by. This recreation area in Legian Kuta can be the next tourist spot. The 3D museum complements indoor recreation areas in the South Bali area and can be the next tour agenda.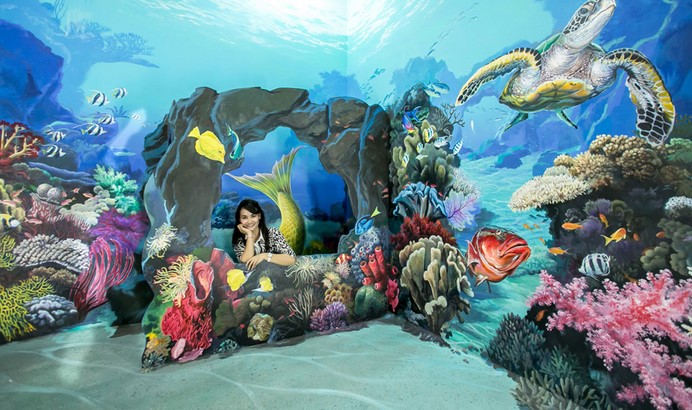 3 Dimensions DMZ Bali Fun Vacation Spot
Dream Museum Zone (DMZ) Bali is indeed a very strategic location. Tourists can visit this 3D museum at the start of the tour or at the end of the tour. Many tourist destinations can be packaged in one tour package to this 3D museum, so that tourist events while on vacation will be more efficient and time efficient.
DMZ (Dream Museum Zone) is one of the recreation and tour destinations, especially for the South Bali area. This newest recreation area in the Southern region, provides a unique and sensational choice, so that your entire vacation on the island of the Gods will never be boring.
Indeed, the attraction of a small island is not just beaches, mountains, waterfalls, temples or terraced rice fields. Many attractive tourist attractions are served, providing various choices, such as the presence of DMZ Bali, an instagramable selfie tourist spot that can provide other alternatives in choosing a tour agenda.
Location
Jl. Nakula No.33X, Legian, Kuta, Badung Regency.
Open Hours
09.00 am – 10.00 pm.